Man, we were only talking about Superman: Red Son the other day, how the Millarworld Netflix press release said that it was the best-selling Superman graphic novel of all time when it isn't. But obviously Mark Millar has a lot of fondness for that comic, as can be seen in today's Prodigy #1, the new Millarworld Netflix comic by Millar and Rafael Albuquerque.
But first, remember this scene from Red Son #1? Luthor playing simultaneous chess with grandmasters, while reading Machiavelli's Il Principe, teaching himself Urdu and using a just invented tape recorder?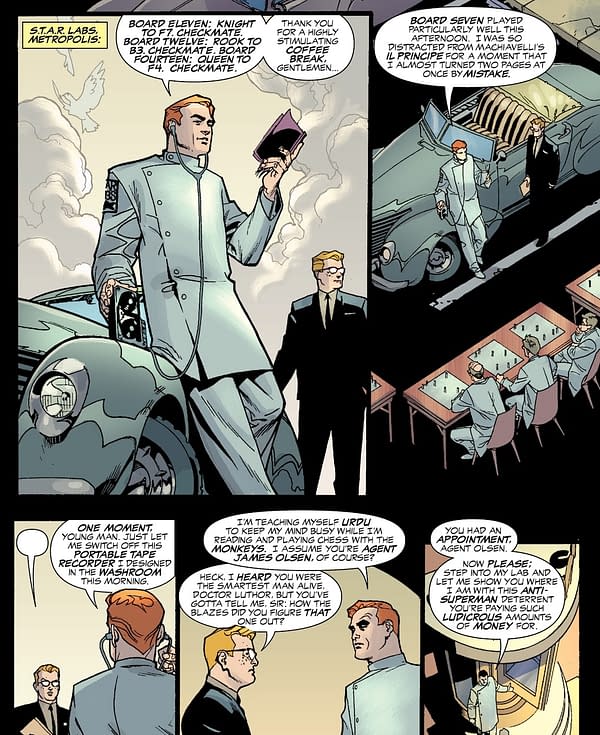 All while using his subconscious mind to solve an issue the US government has with the USSR-controlled Superman?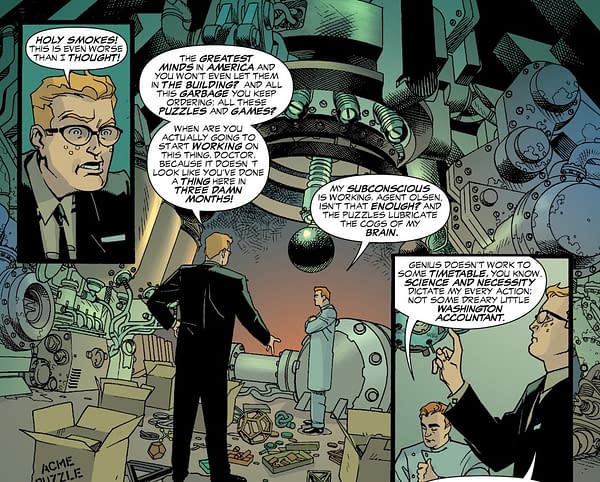 Of course you do. And so it seems does Mark Millar. From today's Prodigy #1, with our lead playing simultaneous chess against grandmasters and solving a problem or impending destruction…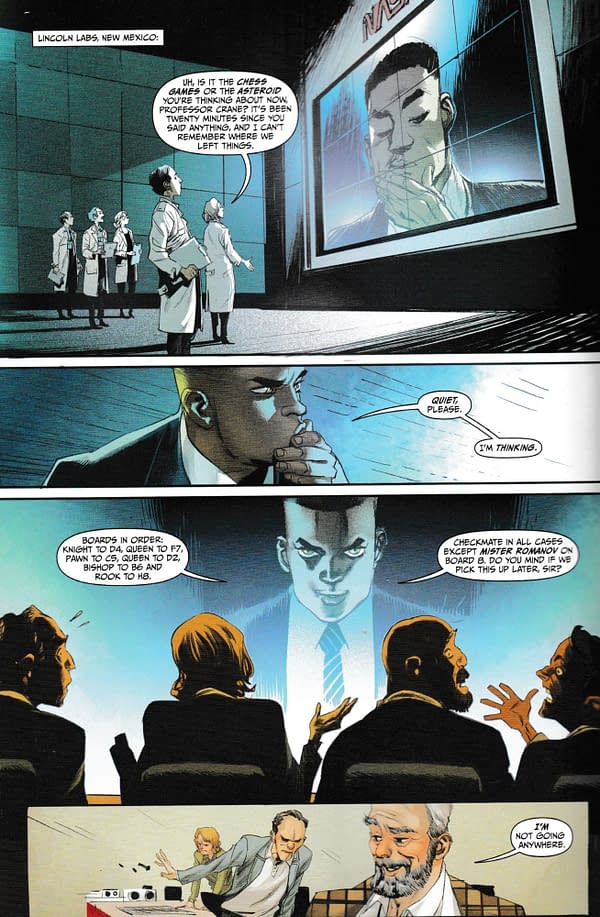 And using his subconscious mind on that latter issue…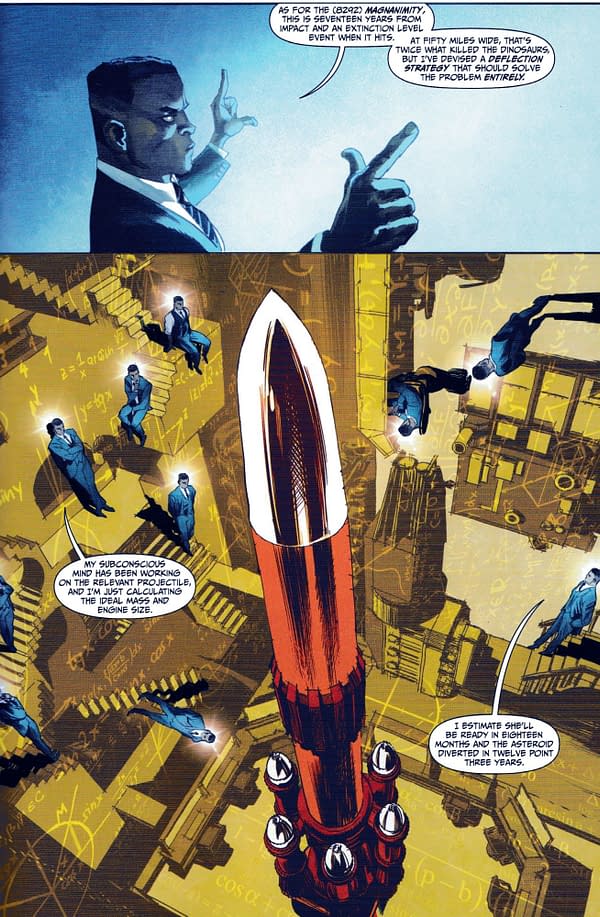 And the Red Son scene owes its origin to the Superman 2000 pitch that Millar wrote with Mark Waid, Grant Morrison and Tom Peyer…
We see Luthor playing chess with twenty grandmasters simultaneously while reading untranslated Il Principe and teaching himself Urdu via a Walkman he made for himself in five minutes back in 1962. Luthor is so smart we don't even have a WORD for what he is yet; calling him a genius is as insulting as calling him an imbecile.
It's not as if the simultaneous chess playing victory to show massive intelligence is a Millar invention, it's been around a while. And Millar said that he was always a great admirer of the work of John Byrne. Well from Alpha Flight…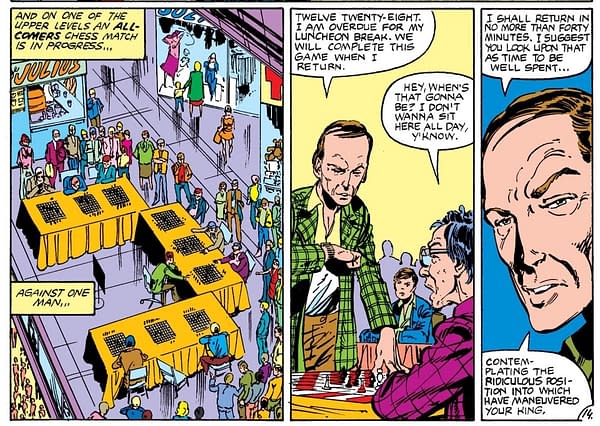 Millar does like his chess, used in MPH as a way to show intelligence where you may not automatically assume it…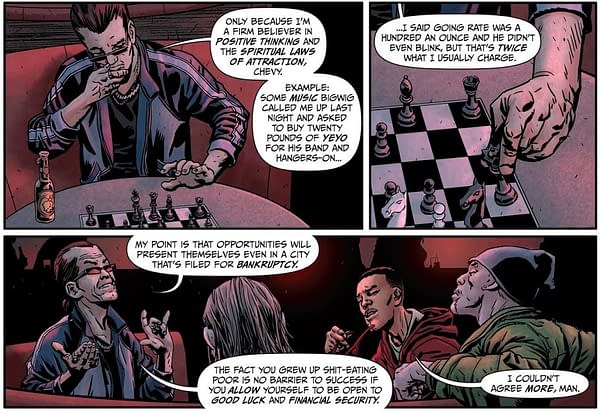 And talking to CBR about Jupiter's Legacy, saying;
If you're thinking in play terms, "Jupiter's Legacy" is a four-act play, and issue three was the end of act one. If you're thinking in chess terms, everybody put out the first couple of pawns and their knights, and then we jumped straight into the Queen being taken and an immediate checkmate.
And being the ultimate temptation for Ultimate Reed Richards – that fails.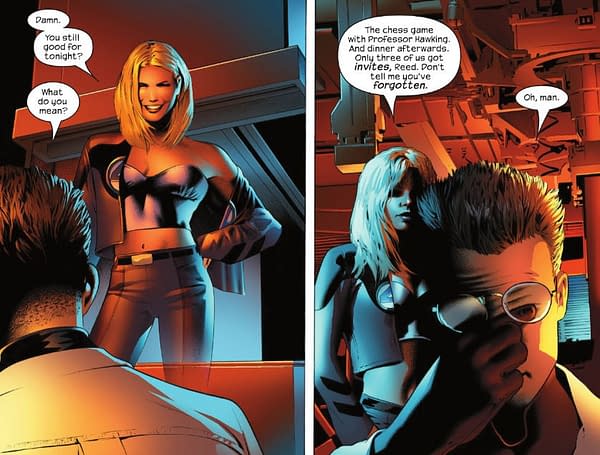 And in Red Son, the ultimate insult to Luthor – which once presumes may also have been part of plans for Superman 2000.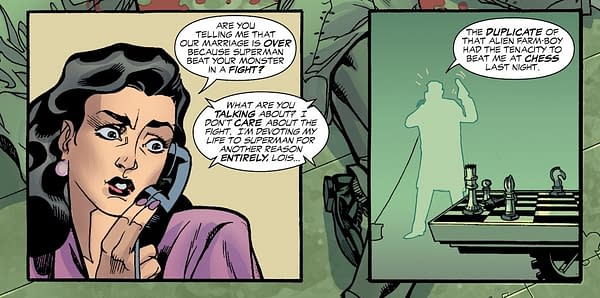 In another familiar phrase, he also told Marv Wolfman about his working process and writer's block,
I just sit there until my eyes bleed. I'm not kidding. Sometimes I get up and go and do something else for a while and let my subconscious deal with it, but the best way is usually sitting there and fighting it off.
So the question must be asked, is Edison Crane from Prodigy, a man with so many talents with so many demands on his time who uses his subconscious mind to work on problems…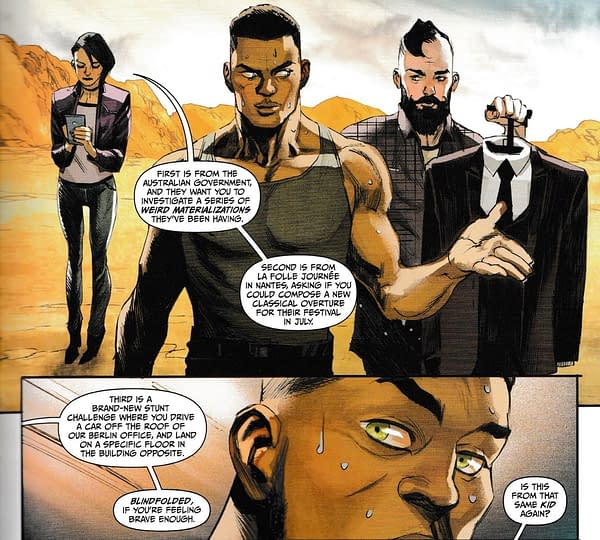 …the Ultimate Mary Sue? Or did we just read this story in Tony Stark: Iron Man the other month?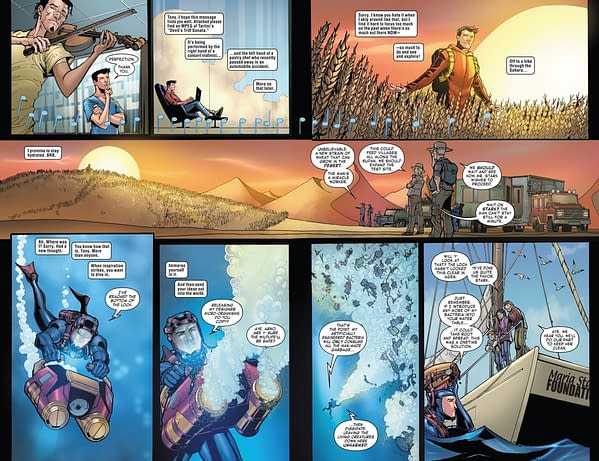 Prodigy is published today from Image Comics:
PRODIGY #1 (OF 6) CVR A ALBUQUERQUE (MR)
(W) Mark Millar (A/CA) Rafael Albuquerque
Edison Crane's not content being the world's smartest man and most successful businessman-his brilliant mind needs to be constantly challenged. He's a Nobel Prize-winning scientist, genius composer, Olympic athlete, an expert in the occult, and now international governments are calling on him to fix problems they just can't handle.In Shops: Dec 05, 2018
SRP: $3.99
Enjoyed this article? Share it!