Bleeding Cool has been following plans by Marvel Comics to make certain titles digital-only. We reported the announcement that Ant-Man, Star, Iron Heart, Ravencroft, Avengers Of The Wasteland, Hawkeye Freefall, Ghost-Spider and The Black Cat Strikes digital-only, wither for minj-series or for ongoing series that would no longer be ongoing, just wrapping up their story arc.
I also did a little detective work that suggested that Amazing Mary Jane, 2020 Force Works, Revenge Of The Cosmic Ghost Rider and Scream: Curse Of Carnage would suffer a similar digital-only fate, We also looked at a bunch of titles yet to be rescheduled, currently regarded as Missing In Action, including Valkyrie: Jane Foster, New Warriors and Power Pack.
Today Marvel has confirmed a number from both lists, stating that the digital-only titles will now be joined by subsequent issues of Revenge Of The Cosmic Ghost Rider, Scream: Curse Of Carnage and Valkyrie: Jane Foster. These comics will only be available as digital comics for the time being; however, they will be available in print collections later this year. Here is their current new schedule for digital-only titles going forward. No sign of New Warriors  yet though, in digital or in print.
Wednesday, June 3:

AVENGERS OF THE WASTELANDS #5
REVENGE OF THE COSMIC GHOST RIDER #5
2020 FORCE WORKS #3
SCREAM: CURSE OF CARNAGE #6

Wednesday, June 17:

VALKYRIE: JANE FOSTER #10
ANT-MAN #5
2020 IRONHEART #2
GHOST-SPIDER #10

Wednesday, July 1:

HAWKEYE: FREEFALL #6
MARVEL'S SPIDER-MAN: THE BLACK CAT STRIKES #5
RAVENCROFT #5
STAR #5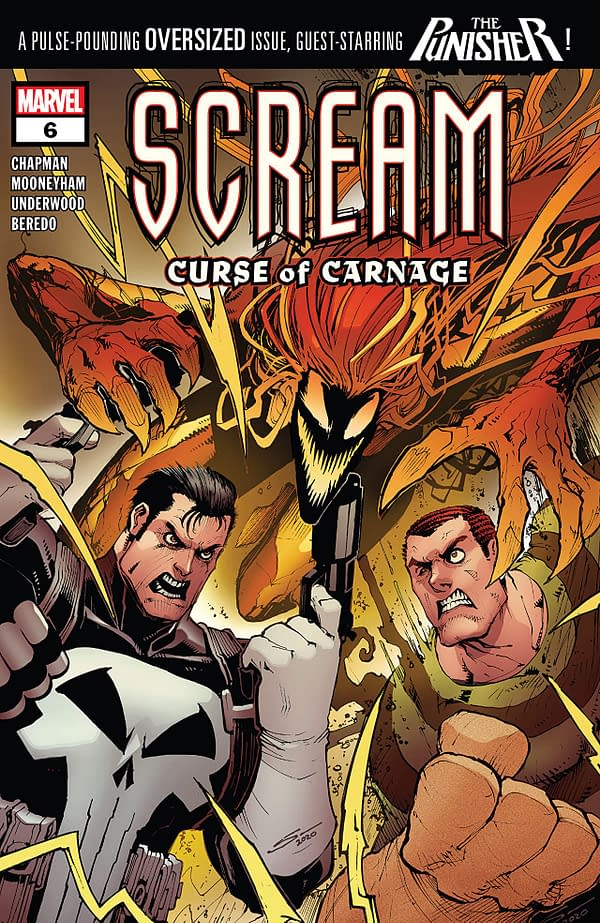 Again this will mean that retailers and readers will have bought the first few issues in print but readers will have to go digital to get the ending, or buy the first issues all over again in a trade paperback. Some of these titles are also part of crossovers and events, now available digital-only. With comic book stores now cut out of these transactions, and forced to send their reader to go on-line to get conclusions. As you might have expected, there has been some seriously negative retailer and reader reaction to this news.
Enjoyed this article? Share it!