Posted in: Comics, Digital | Tagged: Comics, comixology, digital, marvel, marvel unlimited, unlimited
---
Marvel Comics Rumoured To Undergo Massive Digital Transition
Below is a mix of rumour and speculation. You are urged to work out which is which, by reading what I write and acting accordingly.
The biggest story coming out of the recent Marvel Summit is that Marvel are planning a very big change for the way they sell digital comic books.
I was initially told by a solid source that Marvel were going to cut ComiXology out of the equation, bring everything in house. It reminded me a little of the ill fated distribution model that was Heroes World, where Marvel bought a print comics distributor, went exclusive with them, and it ended up helping drag the distributor and publisher down, leading to the current monopoly print distribution system with Diamond Comic Distributors. And, to be fair, of late the monopoly seemed to be being replicated digitally with ComiXology.
However, Marvel Comics gave me an unequivocal denial.
"We have no plans to sever ties with Comixology, but we do have plans to continue building great products for our fans."
A complete denial like that is hard to work from. But my source was so good and so sure. What was going on?
Then it hit me. Building great products… I checked with another source who confirmed that it was actually to be an extension of the existing Marvel Unlimited digital service. The all-you-can-eat subscription model that lets fans pay a regular subscription and read, with limited downloads, from large cache of Marvel's back issues.
Marvel have been registering their Unlimited trademarks rather a lot recently. They even changed their name from the DC Comics baiting Marvel DCU (Digital Comics Unlimited). And they have been promoting their Premium service heavily as well, with exclusive access to all sorts of goodies.
And then last week, the new Amazing X-Men #1 was made available through the Marvel Unlimited service.
That's it. That's the missing brick in this wall. Marvel Unlimited will feature 'in app' digital comics purchasing in addition to their 'all you can eat' Netflix model for older back issues. Porting over the Infinite comics, Project Gamma and Marvel AR will also happen. One Marvel digital comics app for an all immersive 'unlimited' Marvel experience. The Marvel Unlimited 'Plus' users will see this debut in 2014. And bringing the date at which back issues are available in the subscription price significantly forward. How much of a premium would you pay for day-and-date all-you-can-eat?
They're not cutting out ComiXology per se. You'll still be able to buy digital comics through them. But… would you?
---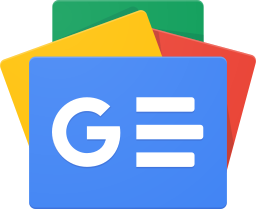 Stay up-to-date and support the site by following Bleeding Cool on Google News today!