In the biggest Marvel scandal since the time we learned Akira Yoshida wasn't a real person, or maybe even the time we learned Bill Jemas wasn't a real person, Marvel executive Joe Quesada has taken to Twitter to admit that he is the father of global entertainment superstar Donny Cates. It all began when Cates complained about a lack of award nominations for his comic books, tweeting:
I've never been nominated for anything! https://t.co/Zx2SztYZ6b

— DONNY⚡️CATES (@Doncates) June 17, 2019
To which Quesada responded with support, earning gratitude from Cates, along with an old photo of Cates as a boy standing next to Quesada.
❤️🖤 pic.twitter.com/8L65kQrfUi

— DONNY⚡️CATES (@Doncates) June 17, 2019
But in a shocking twist for the day after Father's Day, Quesada then responded by dropping a scandalous revelation: Donny Cates is his secret love child!
Happy Father's Day!

— DONNY⚡️CATES (@Doncates) June 17, 2019
Cates, for his part, seemed pleased to learn that Quesada was his dad, though Quesada has already begun disciplining the young writer about punctuality.
Writers, amiright?

— DONNY⚡️CATES (@Doncates) June 17, 2019
While giving Cates a chance to get to know his father, who is also his boss, is undoubtedly a good thing, it does raise questions about whether Quesada knew that Cates was his secret son before Cates was hired, and, if not, will Disney investigate allegations of potential nepotism at the House of Ideas?
Bleeding Cool will continue to follow this breaking scandal that has shaken the comic book industry to its core, and we'll keep you updated on any new developments. In the meantime, we're just happy that these two have finally been reconnected and can develop the father/son relationship they deserve.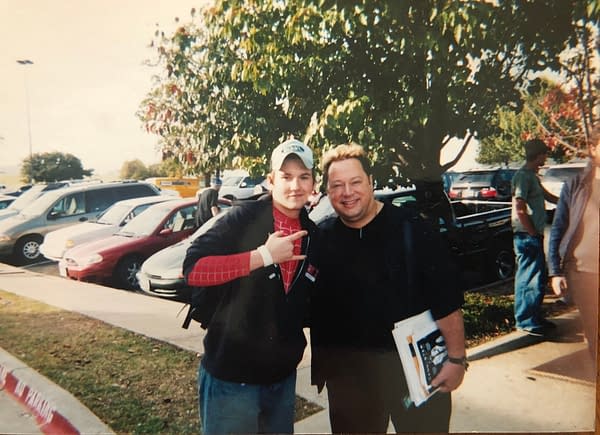 Enjoyed this article? Share it!