Last week, Bleeding Cool reported on Marvel's plans to add a new trade dress to the number one issue reboots. Its primary feature: dual numbering, consisting of both the semi-annual reboot numbering and the original series legacy numbering. Though we heard about the news via the Diamond Retailer Summit, we didn't know exactly what it would look like. Until now.
Eagle-eyed J.D. Boucher noticed that the dual-numbering could be seen on the Ace Comicon variant cover for Avengers #1 by Will Sliney.
So this is the new numbering/layout for Marvel. It honestly works really well. https://t.co/LxAX6gDERB

— 💀 JD Boucher 💀 (@JDBoucher0) April 11, 2018
We are so excited to share with you the awesome design for our exclusive @marvel variant cover designed by the one and only @WillSliney! All VIPs will receive a copy of this one-of-a-kind book! #thor #captainamerica #loki pic.twitter.com/s0ium13rAO

— ACEcomiccon (@ACEcomiccon) April 11, 2018
And sure enough, if you look closely: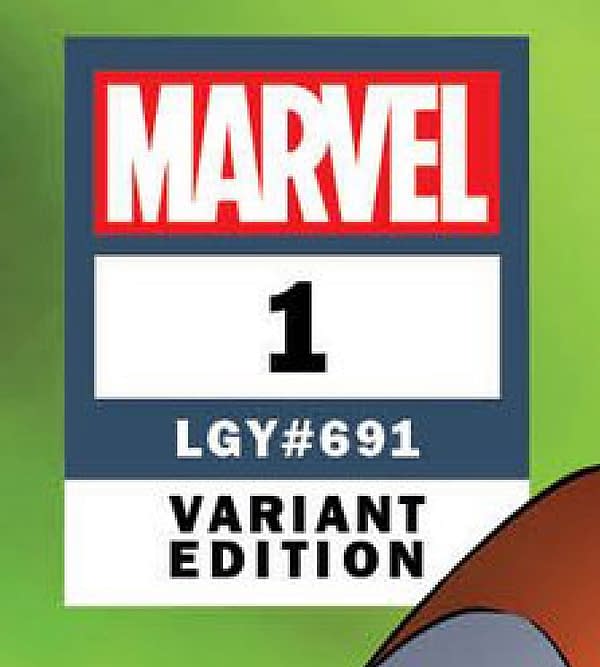 In addition to the legacy numbering, Marvel puppet Editor-in-Chief C.B. Cebulski also said that the trade dress would reduce the size of the UPC code box and highlight creator names more prominently. The creator names aren't on this cover, and we're not sure the UPC box is less obtrusive here, but maybe those elements weren't ready yet.
In any case, let us know what you think. Does this change, as Cebulski claimed, make it easier for collectors to keep track of things? Would you prefer Marvel just stopped renumbering the damn comics and focused on making the comics worth reading instead of endless gimmickry? Yeah, us too.
Enjoyed this article? Share it!