Posted in: Comics | Tagged: disney, ike perlmutter, marvel
---
Marvel's John Turitzin & Rob Steffens, Also Fired By Disney
As well as laying off Ike Perlmutter. Marvel has also fired John Turitzin, chief counsel, as well as Rob Steffens, co-president of Marvel Entertainment.
---
As well as laying off Ike Perlmutter as chairman of Marvel Entertainment – a company that technically now no longer exists – Marvel has also fired John Turitzin, chief counsel for Marvel Entertainment, as well as Rob Steffens, co-president of Marvel Entertainment, all three confirmed by Disney spokespeople, via the New York Times. As is that Dan Buckley, president of Marvel Entertainment, will remain and report to Kevin Feige, president of Marvel Studios, rather than Feige and Perlmutter together.
A graduate of the NYU School of Law and Princeton University with a master's degree in public affairs, the 68-year-old John Turitzen became an associate of Cahill Gordon & Reindel in New York in 1981, before moving to Battle Fowler firm where he became a partner. In 2000, the Battle Fowler firm merged into Paul Hastings Janofsky & Walker, and he became Marvel Enterprises' outside counsel. In 2004, he became Marvel's Executive Vice President and General Counsel and in 2006 was appointed Chief Administrative Officer, then Executive Vice President, Office of the Chief Executive together with David Maisel, and Isaac Perlmutter.
So he's been with Marvel for 23 years. But at Bleeding Cool he will probably be best known for a story in our first couple of months of operation, from May 2009.
Last Thursday, Marvel's General Counsel and Executive Vice President to the Executive Office, John Turitzin told a financial audience that the price increase on a number of Marvel titles from $2.99 to $3.99 is part of an ongoing process of testing just how much money they can make from publishing comics. And they believe enough Marvel fans will pay the increased prices. But if they don't, those prices will come down.

This is a different message to those made by Marvel editorial staff that blames moving some titles from $2.99 to $3.99 as purely down due to increased operating costs.

At the time, I tried to show how the prices of comics have spiralled above the level inflation in recent years, and pointed out the attractiveness of the inelasticity of comics – not so much the paper stock, that tends to rip – but the fact that sales do not go down at the same rate that prices rise. A 50% price increase may only lose 25% of customers, leading to a higher net profit.

John Turitzin, one of the three main bosses at Marvel spoke at the Cowen & Company Technology Media & Telecom Conference, talking about the performance of the company and telling people that "our company is a cash machine".

In a question and answer session at the end, fund manager Jason Wood noted that despite price increases on a number of titles, they expect publishing revenue to remain the same and asked how much Marvel views demand for their comics as inelastic – that they will sell fewer issues (with the reduced costs that brings) but will bring in the same amount of money.

Turitzin stated "We're always testing our pricing on our comic books to see the extent of which we can, you know, it is inelastic, and we can increase our profit in that business.

"We sell comics at different price points, we sell more popular comics at higher price points, we sell other ones at lower price points, we differentiate in pricing in that way, some of our comics aimed at kids, Marvel Adventures line is a lower priced line. We're just looking to maximise our profits for business.without alienating our own fanbase without making them feel that they're gouged which I hope you don't feel."

Turitzin did state however that if sales did drop off below acceptable levels, they would have to reconsider the price increases. "Our goal is to maximise our revenue, and if we're not maximising our revenue then our pricing is wrong and we have to take a look at that. So you can hope that we see that attrition and our prices come down."
The price did not come down…
Rob Steffens was a 2001 graduate of the NYU Stern School of Business with an MBA in Finance and Management. He joined Marvel as Director, Finance in 2002 restructuring the Master Toy Licensee deal, was promoted in 2003 to Vice President, Operations, sifting Marvel's advertiser base to young males aged 18 to 35 years, then Senior Vice President, Operations in 2005 switching from Toy Biz to Hasbro with a 9 figure deal. In 2008, he became SVP, Financial & Operational Analysis and Brand Management, EVP Operations, Marvel Entertainment & Chief Financial Officer, Marvel Studios in 2010, presided over the 10-figure valuation of Marvel as it was bought by Disney and led the 9-figure migration from Paramount to Disney as the worldwide distributor of Marvel Studios films, He then worked at Broadway as Chief Financial Officer for two years, before returning to Marvel as Co-President in 2021. Which lasted almost two years…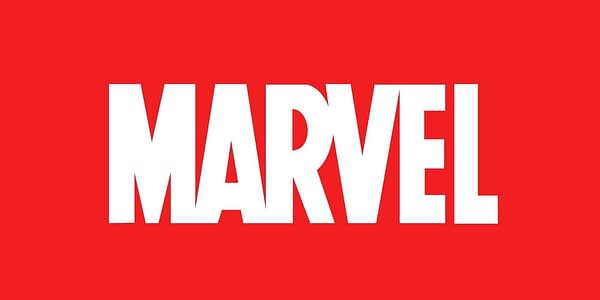 ---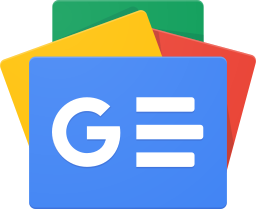 Stay up-to-date and support the site by following Bleeding Cool on Google News today!