Marvel's July 2012 Solicitations – Who's Kitty Pryde Seeing Now?
UPDATE: Apologies for a few credits errors, should be all fixed now. I'm blaming the database! Shouldn't happen again…

Here's a look at Marvel's solicitations for their comics shipping in July 2012. Kaare Andrews on AVX:Vs writing and drawing Thor fighting a mysterious silhouette, Kitty Pryde dating a pixellated out person, the new Captain Marvel series with an apperance in Avenging Spider-Man, the return of Sabretooth in Wolverine, plenty of Avengers Vs X-Men, Space Punisher, an Ultimates/Ultimate X-Men crossover with something called DWF (looks like this may have been held over now). Oh and only thirteen fourteen comics double shipping this month, including Amazing Spider-Man and Avengers Vs X-Men…
AVX VS #4 (OF 6)
THE PREMIERE AVENGERS VS. X-MEN TIE-IN! Two incredible fights every issue, torn from the pages of AvX.
Daredevil vs. Psylocke! By Rick Remender (UNCANNY X-FORCE) and Brandon Peterson (NEW AVENGERS, UNCANNY X-MEN)
Thor vs. [CLASSIFIED] by Kaare Andrews (ULTIMATE COMICS covers, SPIDER-MAN: REIGN)!
AVENGERS VS X-MEN #7 (OF 12) AVX
Issue #7 – MATT FRACTION (w) • OLIVIER COIPEL (a)
Cyclops changes the game with these three words: "No More Avengers!"
AVENGERS VS X-MEN #8 (OF 12) AVX
Issue #8 – BRIAN MICHAEL BENDIS (W) • ADAM KUBERT (a)
Last stand in Wakanda as an out-of-control Namor invades this sovereign nation in pursuit
of the Avengers!
And a shocking truth stands revealed that may cause fractures in the X-Men's alliance!
AVENGERS #28 AVX
(W) Brian Michael Bendis (A/CA) Walter Simonson
The last stand of the Red Hulk…?
AVENGERS ACADEMY #33 AVX
CHRISTOS GAGE (W)
TIMOTHY GREEN II (A)
COVER BY GIUSEPPE CAMUNCOLI
AVENGERS VS. X-MEN TIE-IN!
When the X-Men come for the school's Sentinel, who will take a stand?
NEW AVENGERS #28 AVX
(W) Brian Michael Bendis (A/CA) Mike Deodato
AVENGERS VS. X-MEN TIE-IN!
Prison break: Avengers style!
X-MEN LEGACY #270 AVX
(W) Christos N. Gage (A) David Baldeon (CA) Mark Brooks
AVX TIE-IN!
Rogue vs. Ms. Marvel!
By the end of this issue, one of these women will change their allegiance.
X-MEN LEGACY #271
Christos Gage (W) • RAFA SANDOVAL (A)
Cover by SALVADOR ESPIN
Cut off from the world she knows, Rogue struggles to survive in an alien landscape!
UNCANNY X-MEN #15 & 16 AVX
KIERON GILLEN (w) • DANIEL ACUÑA (a&C)
AVX TIE-INS!
We can't say much or we spoil the event of the summer!
The X-Men move against the forces of SINISTER!
WOLVERINE AND X-MEN #13 AVX
(W) Jason Aaron (A/CA) Nick Bradshaw
AVX TIE-IN!
Gladiator & the Shi'Ar Death Commandos take on the Phoenix!
The secret history of Warbird!
WOLVERINE AND X-MEN #14 AVX
JASON AARON (w) • JORGE MOLINA (a)
Cover by NICK BRADSHAW
AVX TIE-IN!
We can't say much or we spoil the event of the summer!
Kitty Pryde on a date with…???
SECRET AVENGERS #29
RICK REMENDER (w) • GABRIEL HARDMAN (A)
To prevent a death the Secret Avengers must risk starting a war!
A secret romance heats up!
A rivalry between two members threatens to jeopardize the mission!
Will Hawkeye discover he has a spy on his team in time to prevent tragedy?
AVENGERS ASSEMBLE #5
(W) Brian Michael Bendis (A/CA) Mark Bagley
The secret behind Avengers Assemble is revealed but what does it mean for the future of the Marvel Universe?
PLUS: The return of the characters you demanded!
DARK AVENGERS #177 & #178
(W) Jeff Parker (A) Declan Shalvey, Kev Walker (CA) John Tyler Christopher
Luke Cage learns the secret behind the deadly mission that faces the Dark Avengers!
The TimeStream-TravelingThunderbolts battle Dr. Doom in the past for the fate of the future!
Skaar discovers the secret agenda of the Dark Avengers!
ULTIMATE COMICS SPIDER-MAN #12
BRIAN MICHAEL BENDIS (w)
DAVID MARQUEZ (a)
Cover by JORGE MOLINA
One of the best reviewed comics in the world continues!
Miles must choose between battling his uncle turned crime lord or joining him to keep his family safe!
What path will Miles take?!
ULTIMATE COMICS ULTIMATES #13 DWF
(W) Jonathan Hickman, Sam Humphries (A) Luke Ross (CA) Kaare Andrews
CLASSIFIED
ULTIMATE COMICS X-MEN #14 DWF
(W) Brian Wood (A) Carlo Barberi (CA) Kaare Andrews
CLASSIFIED
AMAZING SPIDER-MAN #689
DAN SLOTT (W) • GIUSEPPE CAMUNCOLI (A&C)
LIZARD VARIANT by J. Scott Campbell
Spider-Man, Peter Parker, Curt Connors, and the Lizard. The stars of this summer's big blockbuster movie are right here!
Morbius the Living Vampire is on the loose and no one at Horizon Labs is safe-including a recently cured Curt Connors.
But if Curt Connors is cured, who or what is that new Lizard creature? It's definitely someone Spider-Man knows…
AMAZING SPIDER-MAN #690
DAN SLOTT (w) • GIUSEPPE CAMUNCOLI (a&C)
LIZARD VARIANT by Matthew Clark
There might be more than one Lizard now…
And Spider-Man might notice– if only he wasn't so busy trying to save everyone from a crazed Morbius, the Living Vampire!
Also in this issue: New developments for The Kingpin, Madame Web, Horizon Labs, and the Hobgoblin!
AVENGING SPIDER-MAN #9
KELLY SUE DECONNICK (w) • TERRY DODSON (az&C)
Spider-Man plummets into action with the star of this month's hottest new comic: the all new CAPTAIN MARVEL!
50,000 feet up and only on one of them can fly …
Is the World's Greatest Super Hero Ready for a ride with Earth's Mightiest Hero?
SPIDER-MEN #3 (OF 5)
(W) Brian Michael Bendis (A) Sara Pichelli (CA) Jim Cheung
CLASSIFIED
VENOM #20 & 21

CULLEN BUNN & RICK REMENDER (w) • LAN MEDINA (a)
Covers by MICHAEL DEL MUNDO (#20) & TONY MOORE (#21)
Toxin vs. Venom! Flash Thompson's Last Stand! The Crime-Master Triumphant! – It's the
Savage Six Finale the comics world will be talking about!
CRIME MASTER'S IDENTITY IS REVEALED – and Flash Thompson and Betty Brant's lives will never be the same!
SCARLET SPIDER #7
CHRISTOPHER YOST (w) • KHOI PHAM (a)
Cover by RYAN STEGMAN
"THE SECOND MASTER" PART ONE OF THREE
Something terrible is happening in the Gulf of Mexico, building to the biggest Scarlet Spider story yet.
When Houston based mega-corporation ROXXON is attacked, Scarlet Spider finds himself right in the middle of it… defending ROXXON?!?
PLUS: Find out as the legendary team of Khoi Pham and Tom Palmer (DAREDEVIL) join Chris Yost for a bold new era of web-spinning excitement in the Mighty Marvel Manner!
JOHN CARTER GODS OF MARS #5 (OF 5)
(W) Sam Humphries (A) Ramon K. Perez (CA) Julian Totino Tedesco
After years of separation, John and his long lost love Dejah Thoris are finally reunited! But is it truly a happily-ever-after?
Issus revealed! What does the dreaded goddess have in store for John Carter?
It's the final showdown between gods and men!
The series fans and critics are raving about comes to a thrilling conclusion!
DARK TOWER GUNSLINGER MAN IN BLACK #2 (OF 5)
ROBIN FURTH & PETER DAVID (w)
ALEX MALEEV (a&C)
Young Jake faces peril in the tunnels! Will Roland be able to save him?
As the Man in Black's treacheries thicken, Roland must make a his biggest sacrifice yet.
Roland's mind-bending journey towards the Dark Tower continues in this beloved Stephen King adaptation!
CAPTAIN AMERICA #14
(W) Ed Brubaker (A/CA) Patrick Zircher
CAP MUST GRAPPLE WITH THE REALITY OF THE NEW SCOURGE'S TRUE IDENTITY!
CAPTAIN AMERICA #15
ED BRUBAKER & CULLEN BUNN (w) • SCOT EATON (a)
cover by STEVE EPTING
"NEW WORLD ORDERS"
Still reeling from Hydra's Madbombs, Cap finds himself the target of a vicious media smear campaign.
Who are the Discordians and what will they blow up next…?
Brought to you by Eisner award winner Ed Brubaker & Cullen Bunn (FEAR ITSELF: THE FEARLESS; CAPTAIN AMERICA & HAWKEYE) with superstar artist Scot Eaton (SECRET AVENGERS).
WINTER SOLDIER #8
ED BRUBAKER (w) • MICHAEL LARK (a)
Cover by STEVE EPTING
Bucky vs. Black Widow
Old enemies resurfacing with new codenames.
And nothing will ever be the same.
CAPTAIN AMERICA AND IRON MAN #634
CULLEN BUNN (w) • BARRY KITSON (a)
Cover by KALMAN ANDRASOFSZKY
Madripoor is in chaos (more-so than usual) as technology goes berserk!
Captain America and Tony Stark fight their way through the city – and through Batroc's Brigade – in search of the villains behind the disaster!
In a world of assassins and super-spies, on which side does the elusive woman known as Kash fall?
INVINCIBLE IRON MAN #520
(W) Matt Fraction (A/CA) Salvador Larroca
Stark. The Mandarin. FACE TO FACE at last.
What is the future of Resilient? Who lives? Who dies? How can Tony save his people, save the world, and save himself at the same time…?
LONG WAY DOWN ends…
INVINCIBLE IRON MAN #521
(W) Matt Fraction (A/CA) Salvador Larroca
THE FUTURE begins here:
A prisoner of MANDARIN CITY!
Can Rescue, IM2.0, and War Machine team up and not kill one another while Tony Stark builds the Mandarin's ultimate weapon?
JOURNEY INTO MYSTERY #641
KIERON GILLEN (w) • RICHARD ELSON (a)
Loki brings peace to the Otherworld. But is it a peace that anyone can live with?
The secret origin of the Manchester Gods revealed.
And what did Hela want the Holy Grail for?
MIGHTY THOR #17
(W) Matt Fraction (A) Pepe Larraz (CA) Walter Simonson
Enchantress and her Keep run riot…and no one stirs to stop them!
And if that's not enough…who dares stop the Deconsecrator!
How can the Nine Realms escape a nightmare with no end?
HULK #55
JEFF PARKER (w) • DALE EAGLESHAM (a&C)
The hands of the doomsday clock race towards MAYAN RULE!!!
Former Avengers arrive to help stop the end of the world as more Mayan gods return.
Rick "A-Bomb" Jones falls in battle!
INCREDIBLE HULK #11
JASON AARON (w) • RENATO GUEDES (a)
Banner continues to torment the Hulk as the STAY ANGRY arc continues!
A lost city of Sasquatches!
Featuring the world's deadliest hunter, Kraven!
FANTASTIC FOUR #608
JONATHAN HICKMAN (w) • GIUSEPPE CAMUNCOLI (a)
"ASUNDER"
The Nation of Wakanda is set on a path that will forever change its role in the Marvel Universe.
The Panther God chooses the fate of T'Challa.
Who will be the Black Panther?
FANTASTIC FOUR ANNUAL #33
ALAN DAVIS (w) • ALAN DAVIS (a&C)
VARIANT COVER BY ALAN DAVIS
The Thing and The Human Torch investigate a mysterious magical paradox in space and time with the help of Doctor Strange!
What dark secrets haunt the history of the ClanDestine?
Legendary comics creator Alan Davis kicks off a series of ClanDestine adventures, continuing in Daredevil Annual #1 in August!
FF #20
(W) Jonathan Hickman (A) Nick Dragotta (CA) Mike Choi
"THE LIGHT BRIGADE"
A closer look at the Universal Inhuman supergroup.
See what happens when they are called home to Attilan.
Witness the shocking events of what happened when Black Bolt caught the new Supreme Intelligence.
CAPTAIN MARVEL #1
(W) Kelly Sue DeConnick (A) Dexter Soy (CA) Ed McGuinness
SHE'S BACK! The "Mightiest" of Earth's Mightiest Heroes!
Ace pilot. Legendary Avenger. 100% pure bad-a$$.
Carol Danvers has a new name, a new mission …and all the power she needs to make her life a living hell.
Guest starring Captain America.
DAREDEVIL #15
MARK WAID (w) • CHRIS SAMNEE (a)
Cover by PAOLO RIVERA
Daredevil suffers his greatest loss ever – and that's just the start of the story!
Alone and helpless, Daredevil is hunted in Latveria!
Meanwhile the law firm of Nelson & Murdock undergoes a drastic change!
DEFENDERS #8
(W) Matt Fraction (A) Victor Ibanez (CA) Terry Dodson
CLASSIFIED
INFERNAL MAN-THING #2 (OF 3)
STEVE GERBER (w) • KEVIN NOWLAN (a)
Cover by ART ADAMS
Steve Gerber's last untold MAN-THING epic continues!!!
Also featuring part two of the classic "Song Cry of a Dead Man"
MARVEL ZOMBIES DESTROY #5 (OF 5)
(W) Peter David (A) Mirco Pierfederici (CA) Mike Del Mundo
NON-STOP, NO HOLDS BARRED, FISTS FLAILING, FEATHERS FLYING FINALE THAT WILL LEAVE JAWS
ON THE FLOOR!
ZOMBIE GODS, ZOMBIE NAZIS, ZOMBIE DOPPLEGANGERS!
The remains of the Ducky Dozen in their final conflict with the zombie Reich. Who will live, who will die, who will… UNdie? THE CANNOT BE MISSED ZOMBIE BOOK!
PUNISHER #13
GREG RUCKA (w) • MARCO CHECCHETTO (a&C)
Fight or Flight continues!
A friend switches sides.
Cole becomes the hunted!
SPACE PUNISHER #1 (OF 4)
(W) Frank Tieri (A/CA) Mark Texeira
Punishment is a dish best served-in Space!
Frank Castle shoots his way through the criminal hierarchy of outer spacestarting with the Sym-Brood-ant Queen!
From Frank Tieri, writer of Marvel vs. Capcom and Punisher: Noir and gorgeously painted by Mark Texeira (Punisher War Journal, Ghost Rider).
MARVEL UNIVERSE ULTIMATE SPIDER-MAN #4
FRANK TIERI & EUGENE SON (w)
NUNO PLATI (a)
Take the Ultimate Spin as the Hit DisneyXD show swings out of the TV and into your hands!
First, Boomerang targets Nick Fury with the least likely weapon imaginable in TAKE ME OUT AT THE BALL GAME!
Then, only Spider-Man, Power Man, Iron Fist, White Tiger and Nova can stop Batroc the Leaper and the Juggernaut from stealing valuable SHIELD tech and threatening New York during the annual summer parade!
MARVEL UNIVERSE AVENGERS EARTHS HEROES #4
CHRISTOPHER YOST (w)
CHRIS JONES & RAMON BACHS (a)
Cover by Khoi Pham
The writer of the hit Disney XD series brings the Avengers: Earth's Mightiest Heroes from the TV to your home!
It's the Heavyweight Championship of the Universe as The Hulk takes on the Thing!
Next, it's science-fiction at it's finest, as Ant-Man enters the Microverse!
MUPPETS #1 (OF 4)
The four-part Muppet Show story "The Four Seasons" – for the first time in print!
Written by ROGER LANGRIDGE
Art by ROGER LANGRIDGE
Kermit and the gang put on a show to celebrate spring's arrival at the Muppet Theatre!
A special guest – Meredith the Mountain Gorilla – arrives to perform on the Muppet Show,
and her many admirers compete for her affections.
X-TREME X-MEN #1
(W) Greg Pak (A) Stephen Segovia (CA) Julian Totino Tedesco
Spinning out of the pages of ASTONISHING X-MEN!
Travel the multiverse with Captain Howlett, Kid Nightcrawler, and Emmeline Frost
Which X-Men will be lost between dimensions…with no guaranteed way home?
AGE OF APOCALYPSE #5
DAVID LAPHAM (w) • DAVIDE GIANFELICE (a)
Cover by HUMBERTO RAMOS
Jean Grey goes on her first mission with the X-Terminated. Will she survive it?
Meet the Quentin Quire of the AGE OF APOCALYPSE for the first time and find out why so
many fear him!
ASTONISHING X-MEN #52
(W) Marjorie M. Liu (A) Mike Perkins (CA) Dustin Weaver
The explosive aftermath to the year's most talked about event!
X-MEN #32
BRIAN WOOD (w) • DAVID LOPEZ (a)
Learn the secret origin of the proto-mutants
How long can Storm keep Cyclops from taking control of her team?
UNCANNY X-FORCE #27 & 28
RICK REMENDER (w)
Issue #27 – PHIL NOTO (a)
Issue #28 – JULIAN TOTINO TEDESCO (a)
CoverS by JEROME OPEÑA
X-Force land themselves somewhere you've never seen them.
A new member joins the team!
Rising star Julian Totino Tedesco (VENOM: CIRCLE OF FOUR, JOHN CARTER GODS OF MARS covers) joins the best creative team in comics for two issues!
NEW MUTANTS #45 & #46
(W) Dan Abnett & Various (A) Carmine Di Giandomenico (CA) Stephanie Hans
Cannonball and Karma return! But why are they suddenly many years older? And what's up with the Warlock tech they're wearing?
It continues here: the climax of all the sinister seeds that DnA have been planting…in "Fear The Future"!
X-FACTOR #239
(W) Peter David (A) PAUL DAVIDSON (CA) David Yardin
Banshee versus…an actual banshee?!
Strong Guy asks M out on a date. (Yikes!)
X-FACTOR #240
(W) Peter David (A) Leonard Kirk (CA) David Yardin
"RUN LAYLA RUN"
A one-off issue featuring Layla Miller racing the clock.
WOLVERINE #309
IVAN BRANDON (w) • RAFAEL ALBUQUERQUE & JASON LATOUR (a)
Cover by ESAD RIBIC
An untold tale of the Wolverine!
Wolverine takes Elixir under his wing
After M-Day, not all depowered mutants found their way in the world, and one of them comes back for Wolverine
WOLVERINE #310
JEPH LOEB (w) • SIMONE BIANCHI (a&C)
Variant cover by ED McGuinness
Variant cover by Stephen Platt
The long-awaited sequel to EVOLUTION
How did Sabretooth survive his beheading all those years ago?
DEADPOOL #57
DANIEL WAY (w)
SHAWN CRYSTAL (a)
Cover by DAVE JOHNSON
Wrapping up the "Deadpool: Reborn" arc!
Will Deadpool and Taskmaster pull of their heist?
Will Trapster beat the glue out of this new Deadpool?
DEADPOOL #58
DANIEL WAY (w) SALVADOR ESPIN (a)
Cover by DAVE JOHNSON
Part one of "BLACKLISTED!"
Deadpool vs. classic 'Pool persecutor, BLACK BOX!
UNTOLD TALES OF PUNISHER MAX #2 (OF 5)
Written by JASON LATOUR • Penciled by TBD
Cover by KAARE ANDREWS
JASON LATOUR (BPRD, Loose Ends) takes the Punisher Max reins for an issue
Frank gets involved in the most twisted encounter ever.
FURY MAX #4 (MR)
(W) Garth Ennis (A) Goran Parlov (CA) Dave Johnson
Great jumping on point as the next chapter begins here.
It's 1961 and Fury gets a new assignment: The Assassination of Fidel Castro!
POWERS FBI #1 (MR)
(W) Brian Michael Bendis (A/CA) Michael Avon Oeming
A new chapter of the Eisner Award-winning POWERS that sends Deena Pilgrim into the big leagues! Pilgrim is now a federal agent and dealing with the biggest powers cases in the entire country. But will this new life close the closet full of skeletons she carries with her? (Absolutely not!) And what does this mean for her old partner, Walker? This is a bold game-changer for the iconic crime superhero comic that started it all and an amazing jumping-on point for new readers!
TAKIO #2
(W) Brian Michael Bendis (A/CA) Michael Avon Oeming
From the writer that brought you ULTIMATE SPIDER-MAN comes a new chapter in the new all-ages, creator-owned extravaganza TAKIO! TAKIO is about two sisters who are the only superheroes in the world – or at least they're trying to be – but the realities of super powers while dealing with each other are driving them both crazy. It's new superheroes for a new generation.
SECRET SERVICE #4 (OF 7) (MR)
(W) Mark Millar (A/CA) Dave Gibbons
Gary's experience at spy school has gone south after too much teasing, so his Uncle Jack is taking matters into his own hands. Under Jack's supervision, Gary begins to show his true colors and receives a great honor–going on a real mission with his uncle.Meanwhile, more secrets come to light about the worldwide disappearances of actors, writers and TV personalities.
HIT-GIRL #2 (OF 5) (MR)
(W) Mark Millar (A/CA) John Romita
Crashing through plate glass unscathed? Child's play. Jumping over moving cars? Whatevs. When Hit-Girl is your mentor, you'd better keep up. Kick-Ass is taking lessons in Advanced Bad Assery from Mindy McCready, and in return, he's teaching her to survive middle school.
The question is, can she dispatch the Mean Girls without severing any arteries? Meanwhile, Red Mist gets serious about making his mark in the world of super crime.
CRIMINAL: THE DELUXE EDITION VOL. 2 HC
ED BRUBAKER (w) • SEAN PHILLIPS (a/C)
The second oversized hardback of the award-winning crime series from Ed Brubaker and Sean Phillips is finally here! The first edition has gone through four printings, in sellout after sellout, and now the rest of Brubaker and Phillips' noir masterpiece is collected in the same format. Collecting BAD NIGHT, THE SINNERS and THE LAST OF THE INNOCENT — along with short stories, behind-the-scenes pieces, art and articles, all previously uncollected. Don't miss out on this beautiful package from the best-selling team behind such hits as INCOGNITO and FATALE. Colors by Val Staples and Dave Stewart.
432 PGS./Mature … $49.99
ISBN: 978-0-7851-6584-2
Trim size: oversized
CASANOVA: AVARITA TPB
Written by MATT FRACTION
Art & Cover by GABRIEL BÁ
From the writer of Marvel's smash hit FEAR ITSELF and the artist of the best-selling book Umbrella Academy comes one of the most critically acclaimed series of the year! On the run from ten thousand parallel worlds that want him dead, Casanova Quinn, the world's sexiest and savviest superspy, fights tyrant and hero alike. Now Cass and Sasa Lisi, his girlfriend from beyond tomorrow, must flee from space-time itself, aim one batch of enemies at the other, kill everybody, and save everything, simultaneously. Don't be afraid: you are an apocalypse dreaming of butterflies + the first part of reincarnation is dying. You have never read a book like CASANOVA.
152 PGS./Mature …$14.99
COLLECTIONS
MAN-THING OMNIBUS HC OLIVETTI COVER
Written by ROY THOMAS, GERRY CONWAY, STEVE GERBER, TONY ISABELLA, LEN WEIN, MARV WOLFMAN, CHRIS CLAREMONT, RALPH MACCHIO, MICHAEL FLEISHER, DOUG MCKENZIE, JM DEMATTEIS
Penciled by GRAY MORROW, JOHN BUSCEMA, RICH BUCKLER, JIM STARLIN, VAL MAYERIK, MIKE PLOOG, ALFREDO ALCALA, VICENTE ALCAZAR, RICO RIVAL, ED HANNIGAN, RON WILSON, JIM MOONEY, TOM SUTTON, JOHN BYRNE, DON PERLIN, GENE COLAN, LARRY HAMA & PAT BRODERICK
Covers by ARIEL OLIVETTI & FRANK BRUNNER
Neither wholly plant nor animal, neither entirely self-aware nor totally non-sentient, the creature called the Man-Thing is unique, unchanging and alone — but none who encounter him can ever be the same again. Empathic by nature and drawn to fight evil, his shambling visage inspires fear — and whatever knows fear burns at the Man-Thing's touch. Whether danger rises from the swamp or the city, the past or the future, outer space or the human soul, the Man-Thing awaits! Collecting ASTONISHING TALES (1970) #12-13; FEAR #11-18, and material from #10 and #19; MAN-THING (1974) #1-22, GIANT-SIZE MAN-THING #1-3 and material from #4-5, INCREDIBLE HULK (1968) #197-198; MARVEL TEAM-UP (1972) #68; MARVEL TWO-IN-ONE #43; MAN-THING (1979) #1-11; DR. STRANGE (1974) #41; and material from SAVAGE TALES (1971) #1, MONSTERS UNLEASHED #5 and #8-9, and RAMPAGING HULK (1977) #7.
1192 PGS./Parental Advisory …$125.00
ISBN: 978-0-7851-6463-0
Trim size: oversized
MAN-THING OMNIBUS HC BRUNNER COVER (DM ONLY)
1192 PGS./Parental Advisory …$125.00
ISBN: 978-0-7851-6468-5
MARVEL MASTERWORKS: SGT. FURY VOL. 4 HC
Written by ROY THOMAS with DICK AYERS & GARY FRIEDRICH
Penciled by DICK AYERS
Cover by DICK AYERS
All right, ya goldbricks! Stand at attention and salute the good Sgt. Fury and his latest cache of World War II adventures brought to you by none other than the MARVEL MASTERWORKS! Your mission includes action on the Greek front, covert operations inside Berlin, incursions into Rommel's North African territory and a rendezvous with the French resistance — and that's just to shake the dust off. You'll also read the Howling Commandos' origin, meet a new member of the group in ex-Nazi Eric Koenig and face off with Colonel Klaue's crack Blitzkrieg Squad. It's war action in the mighty Marvel manner — so report for duty as requested, or it'll be permanent K.P. duty. Dismissed! Collecting SGT. FURY AND HIS HOWLING COMMANDOS #33-43.
248 PGS./All Ages …$69.99
ISBN: 978-0-7851-5959-9
MARVEL MASTERWORKS: SGT. FURY VOL. 4 HC — VARIANT EDITION VOL. 187 (DM ONLY)
248 PGS./All Ages …$69.99
ISBN: 978-0-7851-5960-5
MARVEL MASTERWORKS: THE FANTASTIC FOUR VOL. 8 TPB
Written by STAN LEE
Penciled by JACK KIRBY
Cover by JACK KIRBY & RICHARD ISANOVE
Pony up, True Believer, the eighth manic MASTERWORKS featuring the First Family of Funnybooks is coming your way! Collecting an ironclad cadre of classics, this one's packed with more drama than you can shake a Skrull at! The Silver Surfer pursued by none other than the world-devouring Galactus; the FF vs. Spidey, DD and Thor in a barnstorming brouhaha; a fantastic voyage into the Microverse to battle the Psycho-Man; the Thing — cured; the first appearance of Annihilus; Crystal of the Inhumans joins the FF; and one of comics' most historic moments, the birth of Franklin Richards! It just doesn't stop! This one's a humdinger so chock-full of excitement it's ready to burst! And it's brought to you by the minds that made Marvel magnificent, Stan and Jack! 'Nuff Said! Collecting FANTASTIC FOUR (1961) #72-81 and ANNUAL #6.
272 PGS./All Ages …$24.99
ISBN: 978-0-7851-6294-0
MARVEL MASTERWORKS: THE FANTASTIC FOUR VOL. 8 TPB — VARIANT EDITION VOL. 42 (DM ONLY)
272 PGS./All Ages …$24.99
ISBN: 978-0-7851-6295-7
SPIDER-MAN: ENDS OF THE EARTH HC
Written by DAN SLOTT, BRIAN CLEVINGER, ROB WILLIAMS & TY TEMPLETON
Penciled by THONY SILAS, STEFANO CASELLI, HUMBERTO RAMOS & MATTHEW CLARK
Cover by STEFANO CASELLI
The Doc Ock story you've waited 50 years for! Dr. Otto Octavius holds the entire Earth hostage with his dying breath. The world may be ready to give in to his demands, but Spider-Man and his fellow Avengers sure aren't! Spidey and the Avengers face off with the Sinister Six in a globe-hopping showdown, but the stakes are dangerously raised when Sandman takes control of the entire Sahara desert! The Earth inches ever closer to destruction — so how does Doc Ock suddenly become its greatest hero? Why do the Avengers become his new Sinister Six? And what price will Spider-Man pay to buy the whole world one more day?! Guest-starring Black Widow, Silver Sable, Union Jack, Big Hero Six and Dr. Doom! Collecting AMAZING SPIDER-MAN: ENDS OF THE EARTH #1, AMAZING SPIDER-MAN (1963) #682-687 and AVENGING SPIDER-MAN #8.
192 PGS./Rated T …$29.99
ISBN: 978-0-7851-6005-2
Trim size: oversized
SCARLET SPIDER VOL. 1: LIFE AFTER DEATH PREMIERE HC
Written by CHRIS YOST
Penciled by RYAN STEGMAN & NEIL EDWARDS
Cover by RYAN STEGMAN
Spinning out of SPIDER-ISLAND, the secrets of the new Scarlet Spider are revealed! Spider-Man's dark clone Kaine has taken up the heroic mantle and relocated to Houston, Texas, to begin a new life. But when Scarlet stands up to corruption in his adopted home, he discovers not everyone's happy to have a new hero in town — and Houston's super-criminal scene makes itself known! As the Assassin's Guild arrives to hunt for his head, Kaine's dark past returns to haunt him. And when Scarlet races against time to defuse a nuclear bomb, his heroics make him the target of Kraven the Hunter's daughter — and attract the ire of the Avengers! And what dark visions does Madame Web have of Kaine's future? Collecting SCARLET SPIDER #1-6 and material from POINT ONE #1.
144 PGS./Rated T+ …$19.99
ISBN: 978-0-7851-6308-4
Trim size: standard
SPIDER-MAN: NOTHING CAN STOP THE JUGGERNAUT PREMIERE HC
Written by ROGER STERN & JAN STRNAD
Penciled by JOHN ROMITA JR. & RICK LEONARDI
Cover by JOHN ROMITA JR.
It's the slugfest no one can forget! Webs won't stop him, electricity won't stop him — even a wrecking ball to the face won't stop him! But with friend and ally Madame Web near death, Spider-Man's got to stop the Juggernaut somehow! Plus: the Vulture's attacking from the air, and the Foolkiller's shooting from the shadows, but it's the Black Cat who strikes the keenest blow — to the web-slinger's heart! One of the eighties' most memorable super-hero romances takes off, and you are there! Featuring appearances by the Avengers, the Defenders, the Fantastic Four and the X-Men! Collecting AMAZING SPIDER-MAN (1963) #224-230.
168 PGS./Rated T …$29.99
ISBN: 978-0-7851-6263-6
Trim size: standard
SPIDER-MAN: NOTHING CAN STOP THE JUGGERNAUT PREMIERE HC — VARIANT EDITION VOL. 105 (DM ONLY)
168 PGS./Rated T …$29.99
ISBN: 978-0-7851-6264-3
SPIDER-MAN: THE COMPLETE
BEN REILLY EPIC BOOK 5 TPB
Written by TOM DEFALCO, TODD DEZAGO,
HOWARD MACKIE, GEORGE PEREZ & JAMES FELDER
Penciled by MARK BAGLEY, RON GARNEY, RON FRENZ, LUKE ROSS, MIKE WIERINGO, SAL BUSCEMA, JOHN ROMITA JR., STEVE GEIGER, DARICK ROBERTSON, DAN JURGENS, BRANDON MCKINNEY & JOE BENNETT
Cover by JOHN ROMITA JR.
Peter Parker lies gravely ill in a hospital bed — so who's that swinging around the Big Apple? It's Ben Reilly, the former Scarlet Spider and newly christened Spider-Man! But our webbed rookie soon finds out his new super ID isn't going to grant him a free pass when the likes of Swarm, Will O' the Wisp, Dragon Man, the Lizard, and other baleful bad guys rear their malevolent heads! Collecting AMAZING SPIDER-MAN (1963) #414-416 and material from ANNUAL '96, SENSATIONAL SPIDER-MAN (1996) #7-10, SPECTACULAR SPIDER-MAN (1976) #235-239, SPIDER-MAN (1990) #71-72, SPIDER-MAN TEAM-UP #4, and SPIDER-MAN UNLIMITED (1993) #13.
464 PGS./Rated T …$39.99
ISBN: 978-0-7851-6383-1
SPIDER-MAN: THE NEXT CHAPTER VOL. 3 TPB
Written by HOWARD MACKIE, JOHN BYRNE
& GREGORY WRIGHT
Penciled by JOHN BYRNE, ERIK LARSEN, KLAUS JANSON, ANDY KUHN, LEE WEEKS, JOHN ROMITA JR. & GRAHAM NOLAN Cover by LEE WEEKS
If popularity is based on how many bad guys you've got gunning for you, then Spidey wins hands down over any other hero — bar none! This third volume of Spidey's late-'90s relaunch is proof of that — as evidenced by blazing battles against Electro, Mysterio, Kraven, Venom, the Green Goblin, Carnage, the Ghost, the Hulk, the Thing and more! Collecting AMAZING SPIDER-MAN (1999) #13-19 and ANNUAL 2000, PETER PARKER: SPIDER-MAN (1999) #13-19 and SPIDER-WOMAN (1999) #9.
300 PGS./Rated T …$34.99
ISBN: 978-0-7851-5977-3
HULK: SEASON ONE PREMIERE HC
Written by FRED VAN LENTE
Penciled by TOM FOWLER
Cover by JULIAN TOTINO TEDESCO
New York Times bestseller Fred Van Lente (AMAZING SPIDER-MAN) and acclaimed artist Tom Fowler (VENOM) retell the beginnings of the green goliath for a new generation! This is the definitive origin of the Hulk — as well as Betty Ross, now Red She-Hulk; and General "Thunderbolt" Ross, now the avenging Red Hulk! Plus: Gamma Base, Rick Jones and the introduction of a new Hulk villain that will continue to haunt both him and his alter ego, Dr. Bruce Banner, in present continuity! Also includes INCREDIBLE HULK (2011) #1.
136 PGS./Rated T+ …$24.99
ISBN: 978-0-7851-6388-6
Trim size: standard
HALO: FALL OF REACH HC
Written by BRIAN REED
Penciled by FELIX RUIZ
Cover by FELIX RUIZ
The legend of Master Chief begins here! Under the threat of civil war, the United Nations Space Command initiates a clandestine military program to create super-soldiers. One recruit, a boy named John, swiftly rises above the rest — using his superior speed, intelligence and adaptability to become the most legendary warrior the galaxy has ever known! Then: When the UNSC encounters the Covenant, an alien race bent on obliterating humanity, they send in Master Chief and his Spartans. But when the relentless Covenant begins invading the planet Reach, the UNSC is rapidly pushed to its breaking point — and Master Chief must decide between saving the planet or the fleet! Collecting HALO: FALL OF REACH — BOOT CAMP #1-4, HALO: FALL OF REACH — COVENANT #1-4 and HALO: FALL OF REACH — INVASION #1-4.
336 PGS./17 & Up …$49.99
ISBN: 978-0-7851-6569-9
Trim size: oversized
© 2011 Microsoft Corporation. All Rights Reserved. Microsoft, 343 Industries, the 343 Industries logo, Halo, the Halo logo, Xbox, Xbox 360, and the Xbox logos,
are trademarks of the Microsoft group of companies.
X-MEN: BISHOP'S CROSSING HC
Written by WHILCE PORTACIO, JIM LEE, JOHN BYRNE, SCOTT LOBDELL & FABIAN NICIEZA
Penciled by WHILCE PORTACIO, JOHN ROMITA JR., ANDY KUBERT, TOM RANEY, RURIK TYLER, MARK TEXEIRA & ART THIBERT
Cover by WHILCE PORTACIO
When the Upstarts overthrow the Hellfire Club in a bloody coup, the X-Men are caught in the middle! But their battle is interrupted when hundreds of escaped convicts arrive from the future — pursued by the mutant policeman called Bishop! Raised since childhood on the legends of the X-Men, how will this hard-edged fish out of water react to meeting his idols face-to-face? And what deadly portent of doom does Bishop carry with him? Plus: Colossus' long-lost brother Mikhail returns, but he's gone completely mad — and that's a "gift" he plans on sharing with the Morlocks! Storm and Forge's romance is changed forever! And Professor X's childhood secrets are revealed when the X-Men invade the Alamogordo research facility and battle Hazard! Collecting UNCANNY X-MEN (1963) #281-293, and X-MEN (1991) #12-13 and material from #10-11.
392 PGS./Rated T …$49.99
ISBN: 978-0-7851-5349-8
Trim size: oversized
AVENGERS: THE BRIDE OF ULTRON PREMIERE HC
Written by GERRY CONWAY & JIM SHOOTER
Penciled by DON HECK, SAL BUSCEMA, GEORGE PÉREZ, GEORGE TUSKA & JOHN BYRNE
Covers by JACK KIRBY & GEORGE PÉREZ
It's a marathon of villainy as the Avengers face one powerhouse after another! Ultron wants his wedding to herald the Avengers' funerals, but he's only one item on the team's calendar of criminals to contain! There's also Graviton and the Grim Reaper — the wrath of a god and the wrath of a godslayer! And two Avengers turn against the team — or do they? Guest-starring the Champions, the Defenders, and lots and lots of ants! Featuring heroes of the Wild West, the Golden Age and the X-books! Collecting AVENGERS (1963) #157-166.
184 PGS./Rated T …$29.99
ISBN: 978-0-7851-6251-3
Trim size: standard
AVENGERS: THE BRIDE OF ULTRON PREMIERE HC — VARIANT EDITION VOL. 104 (DM ONLY)
184 PGS./Rated T …$29.99
ISBN: 978-0-7851-6252-0
DEADPOOL VOL. 11: DEAD PREMIERE HC
Written by DANIEL WAY
Penciled by CARLO BARBERI & ALE GARZA
Cover by DAVE JOHNSON
Deadpool is desperate to end it all, but his powerful healing factor makes dying a near-impossibility. Undaunted, Deadpool sets out to make it happen regardless — but when he finds the one thing in the world that can kill him, will he get his wish? And will his teammates in X-Force stop him — or pull the trigger themselves? Would Marvel really kill off a character with a movie rumored? Do you expect us to spoil the ending in a solicit? Guest-starring Daken and more! Collecting DEADPOOL (2008) #50-54.
120 PGS./Parental Advisory …$24.99
ISBN: 978-0-7851-6242-1
Trim size: standard
FANTASTIC FOUR BY JONATHAN HICKMAN VOL. 5 PREMIERE HC
Written by JONATHAN HICKMAN
Penciled by STEVE EPTING, CARMINE DI GIANDOMENICO, MING DOYLE, LEINIL FRANCIS YU,
FAREL DALRYMPLE & BARRY KITSON
Cover by MIKE CHOI
THIS IS IT! The epic conclusion of Jonathan Hickman's three-year story! It's the Kree Empire vs. the Negative Zone's fearsome Annihilation Wave — with Earth's heroes caught in the middle! And if that weren't enough, Galactus arrives to judge the world! As the Future Foundation makes its return, Galactus takes on the Celestials, and the Fantastic Four make their final stand. Finally, it's Clobberin' Time! Collecting FANTASTIC FOUR (1961) #600-604.
160 PGS./Rated T …$24.99
ISBN: 978-0-7851-6152-3
Trim size: standard
FORMIC WARS: SILENT STRIKE PREMIERE HC
Written by ORSON SCOTT CARD & AARON JOHNSTON
Penciled by GIANCARLO CARACUZZO
Cover by GIUSEPPE CAMUNCOLI
With 44 million people killed by the toxic gas the alien Formics unleashed in China, the only hope of a counter-agent lies with Mazer Rackham and the Mobile Operations Police safely retrieving a sample. Meanwhile, young asteroid miner Victor Delgado has snuck aboard the Formic mothership in hopes of taking it down alone — and boy is he is for a big disappointment. Meanwhile, Captain O'Toole and his unit take on the Formic Death Squads, but the humans are outnumbered a hundred to one! Besieged on all sides, the Formics fight to the bitter end — but as the Hegemon of Earth is revealed, is it truly the end after all? Collecting FORMIC WARS: SILENT STRIKE #1-5.
120 PGS./Parental Advisory …$24.99
ISBN: 978-0-7851-3614-9
Trim size: standard
SECRET AVENGERS BY RICK REMENDER VOL. 1 PREMIERE HC
Written by RICK REMENDER
Penciled by PATRICK ZIRCHER & GABRIEL HARDMAN
Cover by ARTHUR ADAMS
The new era of Secret Avengers begins here! Enter Captain Britain and Giant-Man, as Hawkeye becomes the new leader! First, Hawkeye and Captain America undertake a mission to the Red Light Nation, a country run by criminals for criminals! Then, the Adaptoids strike — but who are the Descendants? An Avenger will die to find out, as the team literally journeys to the center of the Earth and discovers a city of evolving automatons! Hawkeye's leadership is put to the ultimate test as the beleaguered team tries to stop the final ascension of the Adaptoids, Deathlok Legion, Sentinaughts, Ultravisions, Machine People and more! Plus: A new member joins! A spy in their midst! The lighthouse compromised! And a race is born! Collecting SECRET AVENGERS #21.1 and #22-25.
120 PGS./Rated T+ …$24.99
ISBN: 978-0-7851-6118-9
Trim size: standard
ULTIMATE COMICS ULTIMATES BY JONATHAN HICKMAN VOL. 2 PREMIERE HC
Written by JONATHAN HICKMAN
& SAM HUMPHRIES
Penciled by ESAD RIBIC & LUKE ROSS
Cover by KAARE ANDREWS
As the Hulk makes his raging return, the Ultimates encounter the People! S.H.I.E.L.D. is taken over — but where does that leave the Ultimates? Can Nick Fury pick up the pieces of his broken team? As a decision is made that changes the Ultimate Universe forever, nations begin to tumble — and the United States could be next to fall! Then, it's the beginning of a new era — but how do Nick Fury and the Ultimates move forward? Reed Richards becomes the World's Most Wanted, Tony Stark must survive without Iron Man and Fury's fate is revealed! Collecting ULTIMATE COMICS ULTIMATES #7-12.
144 PGS./Rated T+ …$24.99
ISBN: 978-0-7851-5719-9
Trim size: standard
ULTIMATE COMICS X-MEN BY NICK SPENCER VOL. 2 PREMIERE HC
Written by NICK SPENCER
Penciled by CARLO BARBERI & PACO MEDINA
Cover by KAARE ANDREWS
As Pietro struggles with the aftermath of Stryker's attack on New York, the Scarlet Witch returns — with a warning. Then, Karen Grant, Liz Allen and Derek Morgan — Ultimate X — attempt to navigate their way through a strange new world when they discover SEAR, home of the People and mutantkind's last best hope. Plus: Nick Fury's covert mutant strategy comes back to haunt him when the truth about the government's involvement in the creation of mutants goes public! Storm, Colossus and the other inmates of Camp Angel — the government's "mutant solution" — take action. But when the Nimrod Fleet begins a brutal mutant massacre, the inmates must make a desperate last stand. And from the rubble of their battle, a nation is changed forever. Collecting ULTIMATE COMICS X-MEN #7-12.
144 PGS./Rated T+ …$24.99
ISBN: 978-0-7851-6133-2
Trim size: standard
WOLVERINE & THE X-MEN: ALPHA & OMEGA PREMIERE HC
Written by BRIAN WOOD
Penciled by MARK BROOKS & ROLAND BOSCHI
Cover by MARK BROOKS
It's Wolverine vs. Kid Omega for dominance of the Jean Grey School! Quentin Quire has trapped Wolverine and Armor in Wolverine's mind with no escape — and if that weren't bad enough, Wolverine's body is destroying the school! But when Quentin loses control of the Construct, it begins to break down and bleed into the real world. As Quentin enters his own creation as a "player" to regain control, Rachel Grey confronts the invading Berserker in the real world — and Armor makes a decision that could affect her mind and powers permanently! Collecting WOLVERINE & THE X-MEN: ALPHA & OMEGA #1-5.
120 PGS./Parental Advisory …$24.99
ISBN: 978-0-7851-6400-5
Trim size: standard
JOURNEY INTO MYSTERY: TERRORISM MYTH PREMIERE HC
Written by KIERON GILLEN
Penciled by MITCH BREITWEISER
& RICHARD ELSON
Cover by STEPHANIE HANS
Fallout from FEAR ITSELF leaves thousands trapped in deadly fever dreams around the world. Why is it Loki's fault — again? With a little help from a little god, Nightmare has forged his ultimate weapon: a crown that makes him King of Fear. Will Daimon Hellstrom, the Son of Satan, let Loki get away with his unwitting villainy? Nightmare is consolidating his hold on the world, and the time for heroism is over. Now it's time for something else. Plus: The stage is set for a deadly new year when the most unpopular boy in Asgard receives a certain four-pawed, fire-breathing present. What will Loki do with this most unwelcome gift? Collecting JOURNEY INTO MYSTERY (1952) #632-636.
120 PGS./Rated T+ …$19.99
ISBN: 978-0-7851-6370-1
Trim size: standard
X-MEN/STEVE ROGERS: ESCAPE FROM THE NEGATIVE ZONE TPB
Written by JAMES ASMUS
Penciled by NICK BRADSHAW, IBRAIM ROBERSON & MAX FIUMARA
Cover by NICK BRADSHAW
It should come as no surprise: Bad things happen to good people in the Negative Zone. When the X-Men try to build an extradimensional bridge to Limbo, an explosion sucks Cyclops, Hope, Dr. Nemesis and Namor the Sub-Mariner into the Negative Zone instead! Cast adrift in the strange dimension, the X-Men are besieged by giant monsters, insectoid soldiers, and the lord and master of the Negative Zone himself: Blastaar, the Living Bomb-Burst! As Namor goes mad from lack of water, and Dr. Nemesis pursues his own agenda, Blastaar captures Cyclops and Hope — broadcasting hostage demands back to Earth. Enter Steve Rogers, Super-Soldier — the original Captain America! Collecting UNCANNY X-MEN ANNUAL (2006) #3, STEVE ROGERS: SUPER-SOLDIER ANNUAL #1 and NAMOR: THE FIRST MUTANT ANNUAL #1.
112 PGS./Rated T …$14.99
ISBN: 978-0-7851-5561-4
CAPTAIN AMERICA BY ED BRUBAKER VOL. 1 TPB
Written by ED BRUBAKER
Penciled by STEVE MCNIVEN
& GIUSEPPE CAMUNCOLI
Cover by STEVE MCNIVEN
At long last, Steve Rogers is back as Captain America! But as he mourns his first love — Peggy Carter, a battlefield ally during World War II — a mysterious figure from their past returns with the Sentinel of Liberty in his crosshairs. Who is Codename: Bravo, and what decades-long grudge could drive him to target his one-time brother-in-arms? Deadly secrets will surface and send shockwaves through the lives of everyone Steve holds dear! Collecting CAPTAIN AMERICA (2011) #1-5.
120 PGS./Rated T …$16.99
ISBN: 978-0-7851-5709-0
CAPTAIN AMERICA AND BUCKY: THE LIFE STORY OF BUCKY BARNES TPB
Written by ED BRUBAKER & MARK ANDREYKO
Penciled by CHRIS SAMNEE
Cover by ED MCGUINNESS
Orphan. Troublemaker. Mascot. James "Bucky" Barnes spent his youth trying to find a place where he could belong — and he finally found it in a world ripped apart by war. The scrappy mascot of Fort Lehigh, Bucky could never have known the future that was just around the corner for him. Destined to become Captain America's sidekick and staunch ally, Bucky combined the fighting techniques that made him a notorious schoolyard brawler with intensive black-ops training to become one of America's greatest heroes of World War II. But behind the propaganda and tales of wartime feats lies the truth: Some heroes are born great; others are made great. But a select few must go through hell before they discover what kind of hero they truly are. Collecting CAPTAIN AMERICA AND BUCKY #620-624.
112 PGS./Rated T …$14.99
ISBN: 978-0-7851-5124-1
DARK TOWER: THE GUNSLINGER — THE BATTLE OF TULL TPB
Written by PETER DAVID & ROBIN FURTH
Penciled by MICHAEL LARK
Cover by MICHAEL LARK
Roland Deschain, last of the gunslingers, continues searching for the Man in Black. Instead, he finds Tull, last stop of civilization — a town of devil grass, desert sand and despair. A town of lost souls, including Allie, the once-pretty barmaid whose encounter with the Man in Black left her saddled with a fearsome, cursed secret. Tull may seem to be on the very edge of the world, with nothing past the horizon but a steep fall to oblivion, but Roland believes otherwise: that beyond Tull lies a hidden truth that means everything to the fate of Mid-World. The Man in Black holds the key to that mystery, and Roland is going to keep following him — even through a trap set in Tull — to unlock it. Collecting DARK TOWER: THE GUNSLINGER — THE BATTLE OF TULL #1-5.
136 PGS./Parental AdvisorySLC …$19.99
ISBN: 978-0-7851-4934-7
©2011 Stephen King. All rights reserved.
DAREDEVIL BY MARK WAID VOL. 1 TPB
Written by MARK WAID
Penciled by PAOLO RIVERA & MARCOS MARTIN
Cover by PAOLO RIVERA
It's a fresh start for the Man Without Fear, with the all-star creative team of writer Mark Waid (CAPTAIN AMERICA) and artists Paolo Rivera and Marcos Martin (AMAZING SPIDER-MAN) at the helm! Matt Murdock is back in New York, but not everyone is happy to see him. Hoping to resuscitate his law practice, he takes on a police-brutality case — but someone is trying to silence the victim. While Murdock struggles in court, Daredevil hits the streets as Klaw, master of sound, makes his deadly return! Then, the blind literally lead the blind as a visually impaired client targeted for assassination holds the key to a global conspiracy perpetrated by some familiar foes. Can Daredevil protect the young man long enough to bring down an international criminal organization, or will their deadly enforcer get to him first? Collecting DAREDEVIL (2011) #1-6.
152 PGS./Rated T+ …$15.99
ISBN: 978-0-7851-5238-5
FF BY JONATHAN HICKMAN VOL. 2 TPB
Written by JONATHAN HICKMAN
Penciled by GREG TOCCHINI, STEVE EPTING & BARRY KITSON
Cover by DANIEL ACUÑA
It's a new era for the FF in every way imaginable! Black Bolt has returned from seeming death; Dr. Doom, the Wizard, the Mad Thinker and Diablo have joined the Future Foundation; and four alternate-reality Reed Richards are scheming to ignite war among the fabled Four Cities. But all that could be moot because the Kree Supreme Intelligence has designs on Earth's destruction — the resolution of a power play 300,000 years in the making. And if all this weren't enough, Attilan, realm of the Inhumans, has appeared above the planet — a harbinger not only of its ruler's return, but also of an epic conflagration with the High Evolutionary! Collecting FF #6-11.
144 PGS./Rated T …$19.99
ISBN: 978-0-7851-5770-0
ASTONISHING X-MEN VOL. 8: CHILDREN OF THE BROOD TPB
Written by CHRISTOS GAGE, JAMES ASMUS & CHRIS CLAREMONT
Penciled by JUAN BOBILLO, GABRIEL HERNANDEZ WALTA, DAVID YARDIN & DAVE COCKRUM
Cover by SALVADOR LARROCA
The fearsome Brood have overtaken the orbital research satellite known as Pandora's Box — stranding Beast's girlfriend, S.W.O.R.D. agent Abigail Brand. Embarking on a daring rescue mission, Beast, Storm, Colossus, Kitty Pryde and Lockheed will encounter old friends and older enemies. But to escape the inescapable Pandora's Box — commissioned to house hazardous experiments on the universe's horrors — they must not only survive one of the most dangerous alien species in existence, but also make an impossible decision: Even if it means sparing untold lives, can the X-Men bring themselves to rescue the Brood along with their friends? Plus: a classic tale of the Brood by Chris Claremont and Dave Cockrum! Collecting ASTONISHING X-MEN (2004) #38, #40, #42, #43 and UNCANNY X-MEN (1963) #162.
112 PGS./Rated T+ …$16.99
ISBN: 978-0-7851-5788-5
Trim size: standard
HERC: THE COMPLETE SERIES BY GREG PAK & FRED VAN LENTE TPB
Written by GREG PAK & FRED VAN LENTE
Penciled by NEIL EDWARDS, MIKE GRELL,
JUNE BRIGMAN & DAVID HAHN
Cover by CHRIS STEVENS
A bold new era for the Lion of Olympus! Hercules is back, minus his powers — but when mythic evil stalks the streets, what is the son of Zeus to do? He takes 3000 years of combat experience, raids Ares' armory for the most fearsome weapons of legend, and gets medieval! But what chance does a mere mortal have against FEAR ITSELF's army of monsters and super villains? Plus: when Spider-Island erupts, Hercules finds himself "infested" with spider-powers of his own. Can you handle … the Incredible Spider-Herc?! Then: Zeus decides to move in with his wayward son after an angry Hera de-powers him. Herc teams up with the assassin Elektra to take on some powerful foes … but will Zeus muck everything up? You bet he will. Collecting HERC #1-6, #6.1 and #7-10.
256 PGS./Rated T+ …$29.99
ISBN: 978-0-7851-4723-7
GHOST RIDER: THE COMPLETE SERIES BY ROB WILLIAMS TPB
Written by ROB WILLIAMS
Penciled by MATT CLARK, VALERO SCHITI,
BRIAN CHING, LEE GARBETT & DALIBOR TALAJIC
Cover by ARTURO LOZZI
Witness the violent birth of the new Ghost Rider — come to cleanse the earth with blood, oil and vengeance! When Johnny Blaze finally rids himself of the Spirit of Vengeance, the curse passes to new host Alejandra — and Blaze has no idea what nightmares his action has wrought upon the world. As Alejandra burns her way across the nation, Blaze and the Avenger Hawkeye decide to track her down — while the new Ghost Rider struggles to control the power of the Spirit of Vengeance and declares war on Hell itself to save the souls of those she has damned! Can Blaze and Alejandra triumph over the Ghost Rider's curse, or will the planet be consumed in a cleansing firestorm? Collecting GHOST RIDER (2011) #0.1 and #1-9.
232 PGS./Parental Advisory …$29.99
ISBN: 978-0-7851-5734-2
ULTIMATE COMICS HAWKEYE BY JONATHAN HICKMAN TPB
Written by JONATHAN HICKMAN
Penciled by RAFA SANDOVAL
Cover by KAARE ANDREWS
From the pages of ULTIMATE COMICS ULTIMATES comes Ultimate Hawkeye! Nick Fury faces a trio of impossible, earth-shattering crises. With S.H.I.E.LD.'s forces divided across the globe, there's an urgent mission only one man can handle. The Ultimates' resident bad boy — Clint Barton, a.k.a. Hawkeye — will have to infiltrate deep into the Southeast Asian Republic to deal with civil unrest that threatens the future of mutantkind — but he won't be going it alone. Under his command are the mysterious and untested mutants of Ultimate X, and the even more unpredictable Hulk! They say Hawkeye never misses — but there's a first time for everything! Collecting ULTIMATE COMICS HAWKEYE #1-4.
112 PGS./Rated T+ …$14.99
ISBN: 978-0-7851-5744-1
ULTIMATE COMICS SPIDER-MAN BY BRIAN MICHAEL BENDIS VOL. 1 TPB
Written by BRIAN MICHAEL BENDIS
Penciled by SARA PICHELLI, SALVADOR LARROCA & CLAYTON CRAIN
Cover by KAARE ANDREWS
A new era of Ultimate Spider-Man starts here, in the event that grabbed worldwide headlines! Before the original Spider-Man died, young Miles Morales was poised to start the next chapter in his life in a new school. Then, the bite of a stolen, genetically altered spider granted the grade-schooler incredible arachnid-like powers. Now, Miles has been thrust into a world he doesn't understand, with only gut instinct and a little thing called responsibility as his only guides. Can he live up to Peter Parker's legacy? Collecting ULTIMATE COMICS SPIDER-MAN (2011) #1-5 and ULTIMATE COMICS FALLOUT #4.
136 PGS./Rated T+ …$19.99
ISBN: 978-0-7851-5713-7
THE PUNISHER BY GREG RUCKA VOL. 1 TPB
Written by GREG RUCKA
Penciled by MARCO CHECCHETTO & MAX FIUMARA
Cover by BRYAN HITCH
Criminals, take warning — the Punisher is gunning for you! When a brutal mass murder reveals a gang war brewing in the shadows, only one man can deliver vengeance on the guilty: the Punisher. But Frank Castle is a force of nature. Once he's unleashed, none who cross his path — not unwitting victims, conflicted cops, super villains or fearless reporters — will emerge unscathed. The guilty will be punished — and in this world, no one is innocent. Collecting PUNISHER (2011) #1-5 and material from SPIDER-ISLAND: I LOVE NEW YORK CITY.
136 PGS./Parental Advisory …$16.99
ISBN: 978-0-7851-5735-9
X-MEN: FF TPB
Written by VICTOR GISCHLER
Penciled by WILL CONRAD, JORGE MOLINA
& MIRCO PIERFEDERICI
Cover by JORGE MOLINA
An inter-dimensional rescue mission — with dinosaurs! When the Future Foundation discovers a distress beacon from another dimension, they turn to the heroes best suited to help: the X-Men! But these are strange times for both teams: the X-Men are aligned with their arch-nemesis Magneto, while the FF has forged an uneasy alliance with their own eternal enemy, Dr. Doom. When the two teams hop dimensions to rescue Cyclops' ex-girlfriend, sea captain Lee Forrester, they encounter dinosaurs, alien invaders and an old friend in Skull the Slayer. But what is the greatest threat? The dinosaurs? The aliens? Or Doom and Magneto? Plus: the mutant super heroes meet the new Ghost Rider! Collecting X-MEN (2010) #15.1 and #16-19.
112 PGS./Rated T …$16.99
ISBN: 978-0-7851-6070-0
DAKEN: DARK WOLVERINE — THE PRIDE COMES BEFORE THE FALL TPB
Written by ROB WILLIAMS
Penciled by MICHELE BERTILORENZI, RILEY ROSSMO, MATTEO BUFFAGNI & ANDREA MUTTI
Cover by GIUSEPPE CAMUNCOLI
Daken is a man on a bloody mission. When he came to Los Angeles, he believed the position of West Coast Kingpin was there for the taking. But the City of Angels has a new crime lord, the "Claws" serial killer continues to cause carnage in the dark areas of the Hollywood Hills, and the Heat drug's grip on Daken is growing daily — scarring his mind and body. It's the perfect time, then, for Daken to find himself battling the Avenger with multiple personalities: Moon Knight! And when the shadow king of the Hollywood Hills is revealed, Daken suddenly finds himself the most wanted man in America — with the entire LAPD and the FBI on his tail! Collecting DAKEN: DARK WOLVERINE #13-19.
152 PGS./Parental Advisory …$19.99
ISBN: 978-0-7851-5236-1
X-FACTOR VOL. 14: SUPER UNNATURAL TPB
Written by PETER DAVID
Penciled by VALENTINE DE LANDRO & LEONARD KIRK
Cover by DAVID YARDIN
X-Factor Investigations has been taking on stranger and stranger cases lately — but when an eerie sighting leads the group to the hometown of its leader, Jamie Madrox, they stumble onto an even bigger mystery than they could have imagined. As they work to uncover the deadly secret behind Bloodbath, their own secrets threaten to tear X-Factor apart — and will ultimately claim the life of a team member! Collecting X-FACTOR (1986) #224.1 and #225-228.
112 PGS./Rated T+ …$16.99
ISBN: 978-0-7851-6059-5
THOR: THE DEVIANTS SAGA TPB
Written by ROB RODI
Penciled by STEPHEN SEGOVIA
Cover by STEPHEN SEGOVIA
Beneath the ruins of Asgard, the Deviant villainess Ereshkigal seeks a mystic means of saving her race from extinction — and finds instead a weapon capable of dissolving all reality. With the Eternals who would oppose her mysteriously vanished, Thor stands alone — to stop the entire Deviant race from dominating the world! Collecting THOR: THE DEVIANTS SAGA #1-5.
120 PGS./Rated T+ …$16.99
ISBN: 978-0-7851-6306-0
RED HULK: HAUNTED TPB
Written by JEFF PARKER
Penciled by ELENA CASAGRANDE & CARLO PAGULAYAN
Cover by CARLO PAGULAYAN
It's the Hulk smackdown you've been waiting for when Red She-Hulk shows up to confront big daddy! But when the Eternals attack, has Red Hulk set in motion the end of the world? As betrayal strikes Red's new cadre of villains, Red finds himself being haunted by ghosts of his past. But whose ghosts are they — and who, or what, is the dark figure hunting him? Red Hulk wants answers — but so do Raizo Kodo and the Forgiven! Does salvation lie in the hands of the Legion of Monsters? Guest-starring Hercules, Dr. Strange, Iron Man, Spider-Man, Daredevil and more! Plus: the return of Zero/One! Collecting HULK (2008) #47-52.
144 PGS./Rated T+ …$16.99
ISBN: 978-0-7851-6099-1
COUNTER X: X-FORCE — RAGE WAR TPB
Written by IAN EDGINTON & WARREN ELLIS Penciled by JORGE LUCAS & WHILCE PORTACIO Cover by ARIEL OLIVETTI
Regrouping after the loss of their leader, Pete Wisdom, X-Force is forced to deal with some bizarre goings-on in California — namely, normal humans suddenly transforming into grotesque monsters! But there's a lot more to this situation than merely morbid mutations — as Cannonball, Warpath, Domino and the rest find out when they encounter international subterfuge in the form of Russian Warborgs sent to kill! Collecting X-FORCE (1991) #110-115 and #102 ROUGH CUT.
176 PGS./Rated T …$19.99
ISBN: 978-0-7851-5973-5
INCREDIBLE HULK: REGRESSION TPB
Written by BILL MANTLO
Penciled by SAL BUSCEMA & HERB TRIMPE Cover by AL MILGROM
Bruce Banner still controls the mind and body of his green-skinned alter ego, but for how long? Banner, estranged from Betty Ross, settles in at his new Northwind laboratory as Kate Waynesboro enters his life as his research assistant — and soon becomes his new love interest. But what ulterior motive is she hiding? Then, when the Hulk returns from Battleworld after the Beyonder's Secret Wars, Banner's all-too precarious hold on his savage half begins slipping — threatening to destroy the happiness he's finally attained! It all comes to a head in a no-holds-barred battle against the entire Marvel Universe — and the ending will shock you! Collecting INCREDIBLE HULK (1968) #286-295 & #297-300 and ANNUAL #12.
384 PGS./Rated T …$39.99
ISBN: 978-0-7851-6259-9
AVENGERS: THE TRIAL OF YELLOWJACKET TPB
Written by JIM SHOOTER, DAVID MICHELINIE, STEVEN GRANT & ROGER STERN
Penciled by ALAN KUPPERBERG, BOB HALL, ALAN WEISS, DON PERLIN, GREG LAROCQUE, MARK BRIGHT, SAL BUSCEMA & AL MILGROM
Cover by AL MILGROM
The end of an era! They say pride comes before the fall, and this tumultuous tome is proof of that! When longstanding and founding Avenger Hank Pym — in his guise as Yellowjacket — demonstrates reckless behavior in battle, his fellow members schedule a formal court-martial hearing to determine the fate of their emotionally conflicted comrade. Will Yellowjacket triumph over his inner demons — or crumble under the pressure of being an Avenger? Collecting AVENGERS (1963) #212-230.
432 PGS./Rated T …$39.99
ISBN: 978-0-7851-6207-0
AVENGERS: WEST COAST AVENGERS — FAMILY TIES TPB
Written by STEVE ENGLEHART
Penciled by AL MILGROM & RICHARD HOWELL
Cover by AL MILGROM
The ties that bind can be the worst kind! The West Coast Avengers fight demons, robots, zombies and more in this collection of eighties extravagan zas! The Grim Reaper wants his brother dead, and Ultron wants the same for his father — leaving the Vision and Scarlet Witch between two bloodlines getting bloodier by the minute! Guest-starring the Rangers and the ever-lovin', blue-eyed Thing! Plus: Wonder Man in a role that will surprise you! Collecting WEST COAST AVENGERS (1985) #1-9 and VISION AND THE SCARLET WITCH (1985) #1-2.
296 PGS./Rated T …$29.99
ISBN: 978-0-7851-6216-2
THING CLASSIC VOL. 2 TPB
Written by JOHN BYRNE, MIKE CARLIN
& BOB HARRAS
Penciled by RON WILSON & JOHN BYRNE Cover by JOHN BYRNE
One of the grandest epics in the history of Aunt Petunia's favorite nephew — that's bashful Benjamin J. Grimm, the Ever-Lovin' Blue-Eyed Thing, to you and me — is collected for the first time! Choosing to remain on the Beyonder's Battleworld, Ben finds that while the planet may change, things are as hectic as ever for him! From duplicate Things to showdowns with classic monsters, Ben shows he has the right stuff no matter what the odds! Ride along with Rocky Grimm, Space Ranger, in this second volume from his fan-favorite series! Collecting THING (1983) #11-22 and FANTASTIC FOUR (1961) #274.
304 PGS./Rated T …$34.99
ISBN: 978-0-7851-5979-7
THUNDERBOLTS CLASSIC VOL. 3 TPB
Written by KURT BUSIEK, KARL KESEL & BARBARA KESEL
Penciled by MARK BAGLEY & GEORGE PEREZ Cover by MARK BAGLEY
The Thunderbolts return to Earth after an interdimensional journey to Kosmos, but there's no rest for the weary as they find themselves pursued by S.H.I.E.L.D. — as well as a recovering Baron Zemo, who's out for their blood! Also, Atlas must contend with the mighty Hercules, seeking revenge for injuries suffered in years past! Guest starring the Masters of Evil and the Avengers, and introducing the new Citizen V! Collecting THUNDERBOLTS #15-22 and #0, CAPTAIN AMERICA & CITIZEN V ANNUAL 1998, and AVENGERS (1998) #12.
288 PGS./Rated T …$29.99
ISBN: 978-0-7851-6239-1
ESSENTIAL WEB OF SPIDER-MAN VOL. 2 TPB
Written by DAVID MICHELINIE, LARRY LIEBER, LEN KAMINSKI, DWIGHT ZIMMERMAN, BOB LAYTON, JIM OWSLEY & JM DEMATTEIS
Penciled by MARC SILVESTRI, LARRY LIEBER, JIM FERN, DELL BARRAS, TOM MORGAN, DAVE SIMONS, STEVE GEIGER & MIKE ZECK
Cover by GREG LAROCQUE
The fan-favorite spin-off series starring your friendly neighborhood Spider-Man continues! Swing along with Spidey as he makes a jaunt over the Atlantic for some adventures in the UK, where he foils an assassination attempt on Prime Minister Margaret Thatcher! Then, back on this side of the Pond, Spidey has to travel cross-country to retrieve a misplaced web-shooter — before he's targeted in the critically acclaimed epic "Kraven's Last Hunt." Collecting WEB OF SPIDER-MAN (1985) #19-32 and ANNUAL #3, AMAZING SPIDER-MAN (1963) #293-294, and PETER PARKER, THE SPECTACULAR SPIDER-MAN #131-132.
480 PGS./Rated T …$19.99
ISBN: 978-0-7851-6332-9
MARVEL POSTERS
WOLVERINE BY SIMONE BIANCHI POSTER
FINAL ORDER CUT-OFF FOC 6/11 ON SALE 7/11
24 X 36…$8.99
ULTIMATE COMICS ULTIMATES
by MICHAEL KORMARK POSTER
FINAL ORDER CUT-OFF FOC 6/11 ON SALE 7/11
24 X 36…$8.99
AMAZING SPIDER-MAN BY HUMBERTO RAMOS POSTER
FINAL ORDER CUT-OFF FOC 6/11 ON SALE 7/11
24 X 36…$8.99
---
---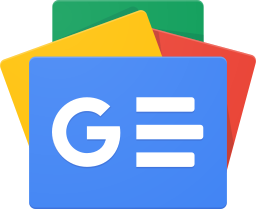 Stay up-to-date and support the site by following Bleeding Cool on Google News today!