Marvel's Monster-Sized Hardcover to be 1/3 Less Monstrous
Marvel's April 2019 solicitations include a listing for a Monster-Sized Hardcover collection of Kurk Busiek and Alex Ross' Marvel series, issue #0 to #4 and all the extras they could fit into 328 pages.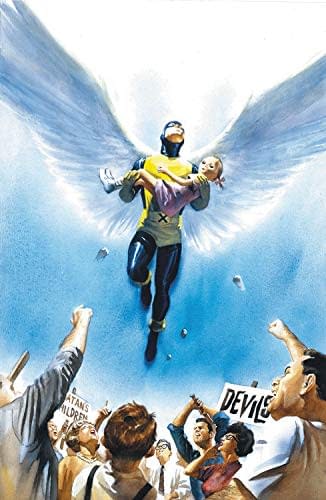 Except it seems that those extras are being trimmed back. And retailers have been told that instead of 328 pages long, it will only be 200 pages long – which is about enough space to fit Marvels #0 to #4 and a little change.
Looks like this is one Marvel that's been on the keto…
MARVELS MONSTER-SIZED HC
Written by KURT BUSIEK, ALEX ROSS & STEVE DARNALL
Penciled by ALEX ROSS
Cover by ALEX ROSS
Experience a Marvel classic like never before in this unbelievably oversized special edition! Within the Marvel Universe, heroes soar high in the skies, ready to battle the villains who threaten their world. Yet living in the shadow of these extraordinary icons are ordinary men and women who view the Marvels with a mixture of fear, disbelief, envy and admiration. Among them is Phil Sheldon, a New York City photojournalist who has dedicated his career to covering the exploits of the Marvels and their effect on humankind. Written by Kurt Busiek and masterfully illustrated by Alex Ross, Marvels presents a richly painted historical overview of the entire Marvel Universe, spanning from the 1939 debut of the Human Torch to the fearsome coming of the world-devouring Galactus — and culminating in the shocking death of Gwen Stacy, Spider-Man's first love. Collecting MARVELS #0-4.