Ruins of Ravencroft: Dracula #1 is in stores from Marvel Comics next week, by Frank Tieri, Stefano Landini, and Angel Unzueta, and it's the perfect execution of all of Marvel's most crucial publishing strategy. This comic continues the Ruins of Ravencroft event that serves as a bridge between the Absolute Carnage and Ravencroft events, exemplifying Marvel's Perpetual Event Engine strategy, or PEE for short. Along with PEE, Ruins of Ravencroft, which costs $4.99 an issue, is an integral part of Marvel's Proliferation Of Outrageous Prices, or POOP. But POOP and PEE aren't the only Marvel publishing strategies on display here. Ruins of Ravencroft, despite containing an ongoing story, is comprised of a series of one-shots, each their own number one issue, and so Ruins of Ravencroft is therefore also making use of one of Marvel's most innovative technologies: Constant Reboots Are Perfect, or CRAP.
With the power of PEE, POO, and CRAP, Ruins of Ravencroft: Dracula #1 ($4.99 cheap!) may be the most perfect Marvel comic ever created. And we've got a preview below.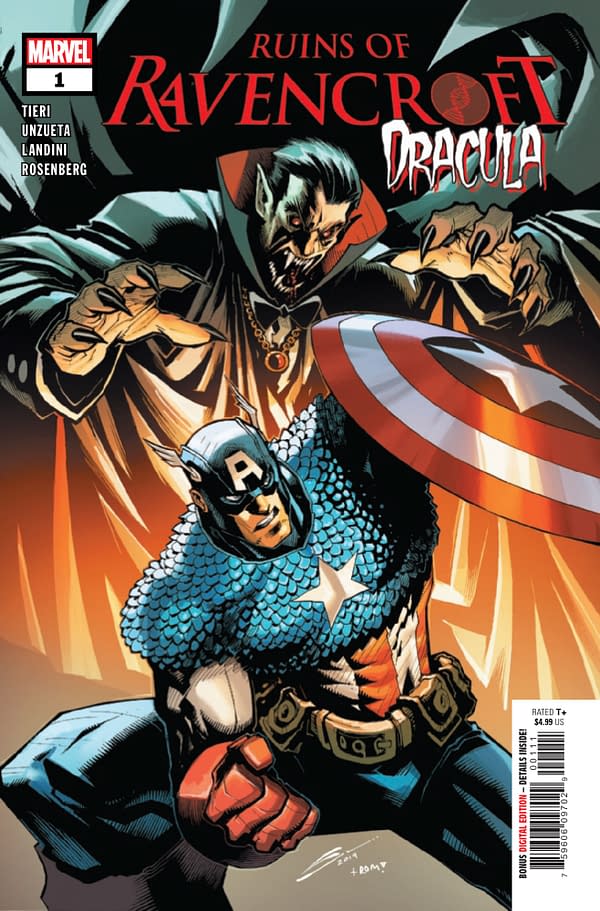 Marvel's current-day heroes have been exploring the history of Ravencroft, Marvel's version of Arkham Asylum.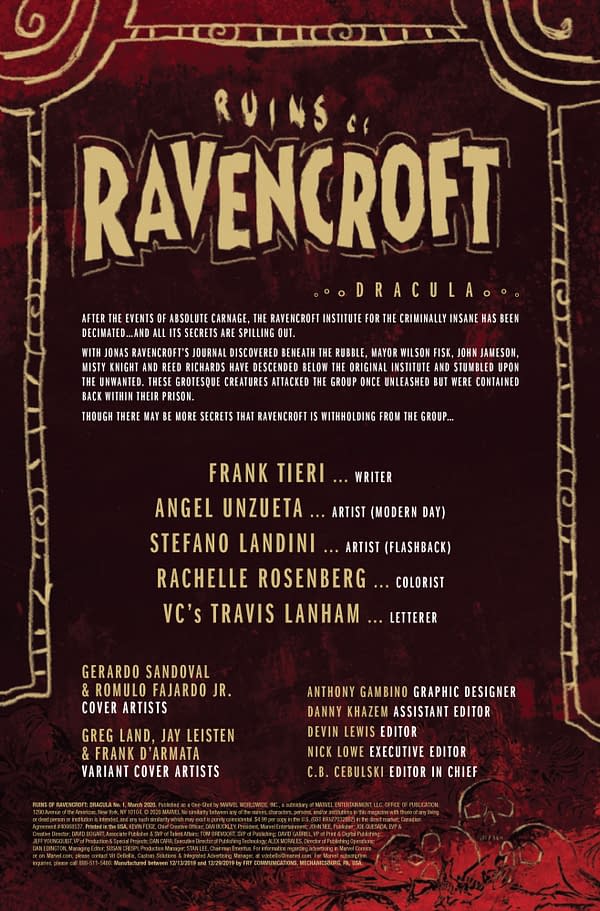 And we begin with a flashback, as narrated by the journal of Jonas Ravencroft himself.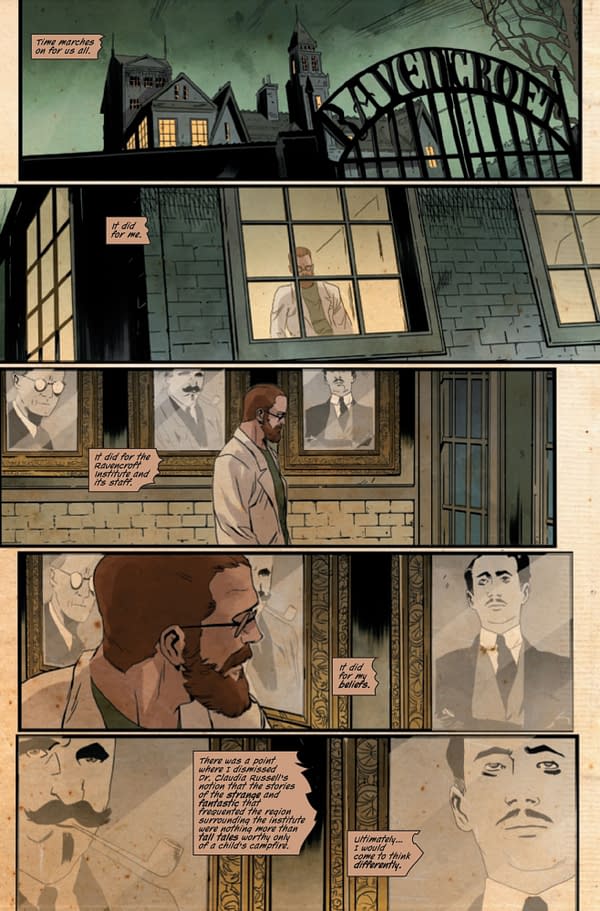 Ravencroft was the kind of man who required a lot of convincing before he was willing to believe in the fantastic.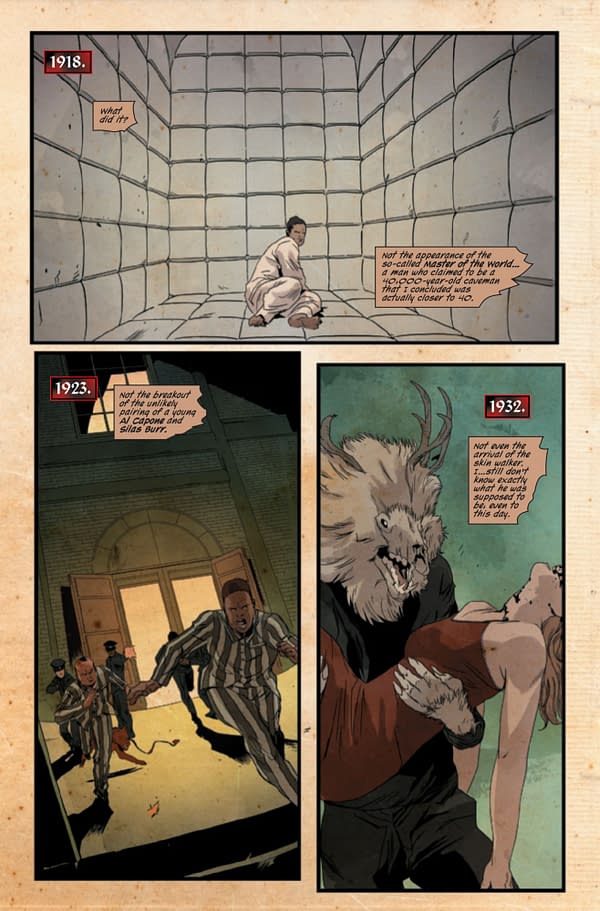 Which perhaps makes it ironic that it was a master of lies that finally convinced him, when Loki becomes institutionalized.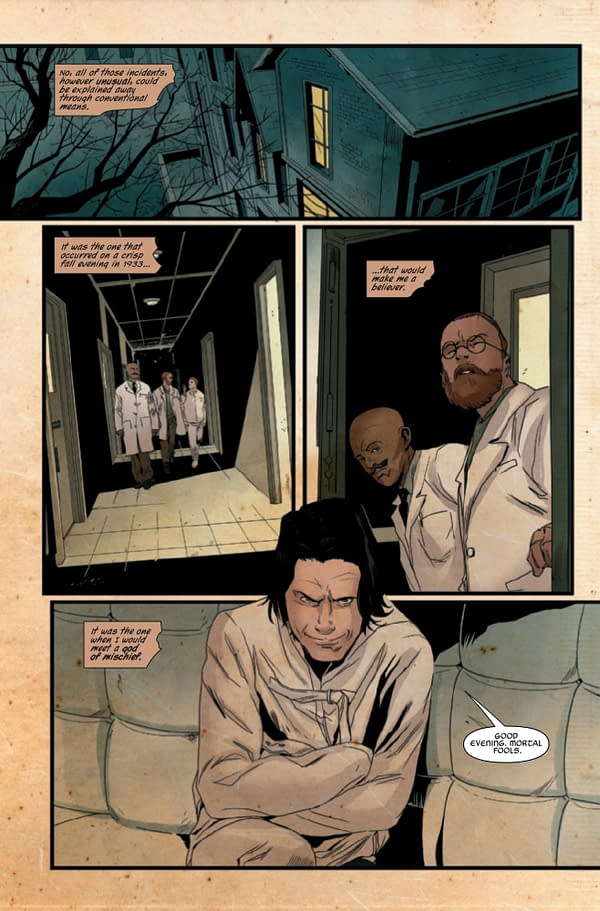 All he wanted was a Pepsi. Just one Pepsi. Ruins of Ravencroft: Dracula #1 hits stores on Wednesday.
RUINS OF RAVENCROFT DRACULA #1
NOV190772
(W) Frank Tieri (A) Stefano Landini, Angel Unzueta (CA) Gerardo Sandoval
To the men and women of the Marvel Universe, Ravencroft Institute for the Criminally Insane appeared to be a hospital devoted to the rehabilitation of society's most violent offenders. But appearances can be deceptive, and — as Captain America learned the hard way – some secrets have teeth.
Rated T+
In Shops: Jan 22, 2020
SRP: $4.99
Enjoyed this article? Share it!