With the rate at which Uncanny X-Men writer Matthew Rosenberg has been killing off characters, you might be tempted to think he enjoys it. That's apparently not the case, according to Rosenberg himself. Answering questions in this week's X-Men Monday column at Adventures in Poor Taste, Rosenberg was asked about the wanton character deaths during his run as writer of the beloved series, and he called it "painful to write."
Well, the story's not quite over, so I can't give everything away. But going in the idea was that most of the X-Men won't make it out. We're taking them to one of the lowest spots they've ever been, and when you're the X-Men that is real low. For the X-Men, and most ongoing superhero stories, it's about peaks and valleys. We take them to the edge of destruction and see them come out the other side as something stronger hopefully. It's a painful process for sure, it's been painful to write, but I think when people see the bigger framework of what we did and where things are going in the coming years, I think a lot of the choices we made will make even more sense.
It's interesting that Rosenberg would say he can't give anything away… will these character deaths be undone before the Hickboot? Or is he simply planning to kill off even more characters in a last hurrah before giving up the X-reins? We'll find out more soon with Uncanny X-Men #22 hitting stores this week.
UNCANNY X-MEN #22
MAY190899
(W) Matthew Rosenberg (A) Salvador Larroca (CA) Whilce Portacio
It all ends here. This is forever! As Cyclops' cleanup mission nears its close, all the problems the X-Men face come together. The truth behind the Hellfire Club's intentions, the culmination of the O.N.E.'s assaults on mutantkind and even the inner struggles within the team… It all ends here. This is forever.
Rated T+
In Shops: Jul 17, 2019
SRP: $4.99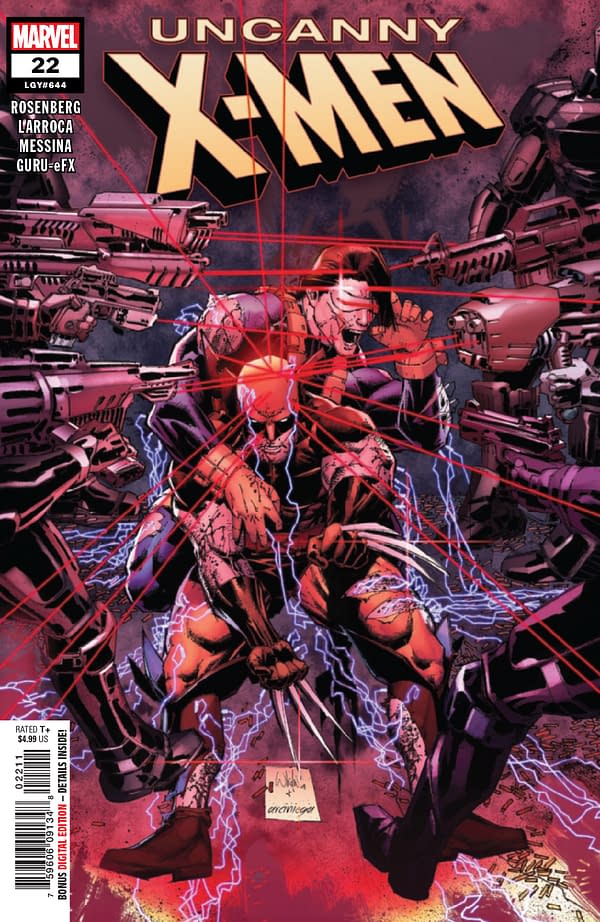 Enjoyed this article? Share it!