Matthew Rosenberg WILL Go To Shows In States That Voted For Trump… To Have a Dialogue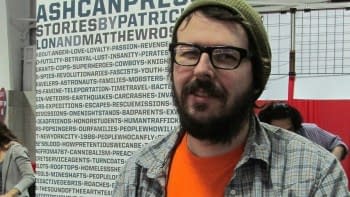 Earlier today, Bleeding Cool told you about superstar artist Humberto Ramos and the political statement he's choosing to make with his con appearances, or lack thereof:
I want to communicate that for at least the next 4 years I decide NOT to attend to any conventions that take place in the red states, those states who voted for Mr. Trump, those states where I am clearly not welcome.
Matthew Rosenberg, writer of titles I honestly – no sarcasm – highly recommend, such as Marvel's Kingpin (current Civil War 2 mini and upcoming ongoing) and Black Mask's We Can Never Go Home, 4 Kids Walk Into a Bank, and 12 Reasons to Die, is taking a different approach to showing his distaste for Trump's victory. Rosenberg will, in fact, appear at conventions in red states, or any state for that matter, but only under certain conditions he laid out on Twitter:
Alright, then. So, it seems–
Oh, he's not done…
So, any takers?
You heard it here first, folks! Matthew Rosenberg at Tidewater Comicon in May, where he'll be talking politics! Chris Claremont will be there too, and you can ask him about Marvel paying him not to write comics. See you there?