Max Brooks And Canaan White's The Harlem Hellfighters Gets Picked Up As A Movie From Sony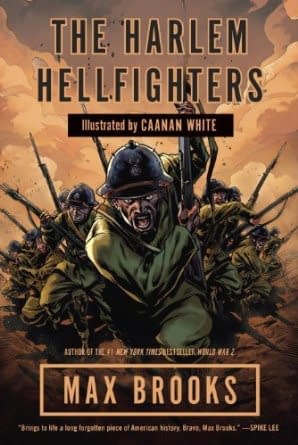 Max Brooks and Canaan White's upcoming graphic novel The Harlem Hellfighters, from Bleeding Cool publisher Avatar Press and Broadway Books has already been picked up by Sony for a movie. Deadline reports that Michael De Leca did the deed at Sony less than a week at his now job.
This is how Brooks described the comic, set in 1917 during the First World War.
While America entered the war to "make the world safe for democracy," democracy wasn't yet safe for all Americans. In 1917, as millions of American men trained, armed, and prepared to serve, one particular unit was purposely set up to fail by their own government. Because these soldiers were African American, the U.S. Army feared their success might inspire and empower others in their community. These soldiers were humiliated, sabotaged, and ultimately forbidden from fighting alongside other American troops. As a result they were passed off to the French Army and despite continued meddling from Washington, ended up returning as some of the most decorated heroes in the entire war.
The graphic novel is published April 1st.