By Olly MacNamee
Closing down an increasingly busy con season here in the Midlands is the two day end-of-year blowout that is MCM Comic Con Birmingham serving up a big, bold slice of TV and film memorabilia, stars and celebrities, as well as the indie-centric Comics Village where I will be once more bumping into some friendly faces who we have championed here on Bleeding Cool, as well as making new friends and covering the odd panel or two as well.
Phew – that was a complex sentence. But then, there is so much to see and do. I've yet to return from MCM without being absolutely exhausted, but enamored. And, as previously, it's all happening at Birmingham's NEC which is very easy to get to via public transport.
All this and the usual good-natured dose of cosplay too, always a welcome presence at the MCM Cons. Who knows, I might even get lucky and bag an interview or two along the way with a few people.
Oh, and did I mention a very special Star Wars themed charity auction aimed at raising money for one of Birmingham's big charities, Acorns Children's Hospice? No? Well, I'll start there then.
Donated by a generous but anonymous donor and happening on Sunday 22nd November at 4.00pm, the people of Birmingham will be able to bid on a collection of 21 signed Ralph McQuarrie prints of original Star Wars concept art, and not only help out a worthy cause, but take home an exclusive piece of Star Wars memorabilia too. Sally Insley, community fund raising manager at Acorns has quite rightly stated that, 'The images are out of this world, so this really is a one-off opportunity for one lucky individual.' One lucky, generous fan could walk off with a great early Christmas present. Of course, by writing about this event, it does mean I'm shooting myself in the foot, because I do fancy a look myself. But, I doubt my teaching wages will cover the eventual price I imagine it will go for. No harm in watching though, or even taking in the exhibition of these prints across the weekend ahead of the auction.
But before that, there are other events to consider. Along with T Pub (Tortured Life), Sammy Borras (Giant Rhinos In Space), Laura Howell (Regular Show) and a village full of comic book creators, there are the celebrities.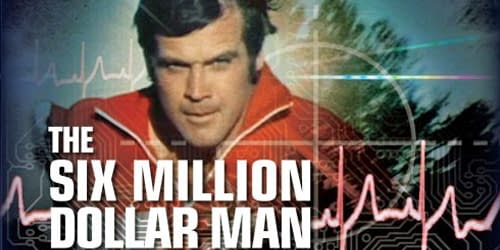 Never short of a well-known name or two, MCM have certainly delivered with appearances by The Lord of The Rings star, Liv Tyler (Sunday only), Maude Hirst (Vikings), Victoria Smurfit and Merrin Dungey (Once Upon A Time) and….wait for it….. Lee Majors! The Bionic Fall Guy himself! People of a certain vintage will be as ecstatic as me in this announcement alone. I can't tell enough of my friends too often enough and I will be hunting him down like a bounty hunter on the Staurday and Sunday.
For more details, and times of panels – including a Game of Thrones panel of no less than five cast members, including the mighty Roger Ashton-Griffiths (Mace Tyrell) and Ian Beattie (Sir Mervyn Trant) – autograph schedules, click here to check out their handy online guide for both days and look out for the usual cosplay gallery from yours truly, as well as a smattering of other posts across the next week or two.
Roll on the weekend.
Olly MacNamee teaches English and Media, for his sins, in a school somewhere in Birmingham. Some days, even he doesn't know where it is. Follow him on twitter @ollymacnamee or read about his exploits at olly.macnamee@blogspot.co.uk. Or don't.
Enjoyed this article? Share it!