There's only so much you can fit on a stage it seems.
Launching in July but not announced at Image Expo was Mechanism.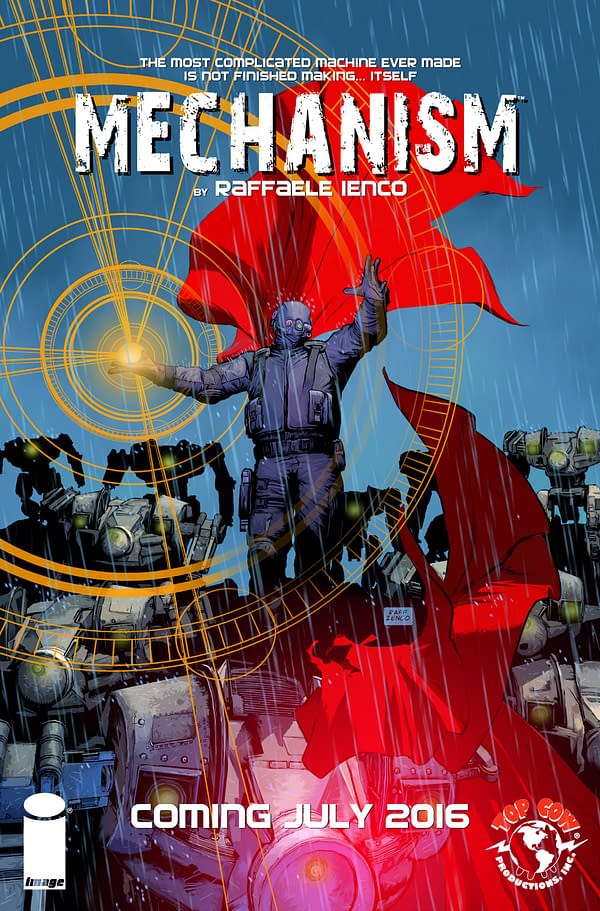 A new series from Raffaele Ienco (Epic Kill) out in July from Image/Tow Cow.
It was intended to come out from Heavy Metal, but that has clearly changed. Five books have been fully finished, so it should be able to stick to the schedule as well.
In the aftermath of an alien invasion a prototype military robot is rushed into the field before it's combat-ready, before its artificial mind has matured enough to understand chaotic human beings and the world around it. Now attached to a group of survivors, it studies them to learn what it means to be human. But the question is, will it come to understand man as a noble creature worth preserving or that the human race isn't worth saving at all? Mechanism is a science-fiction tale that combines the wonder of the Iron Giant with the intensity of The Walking Dead.
Here are a few other people who like it, and a little advance artwork…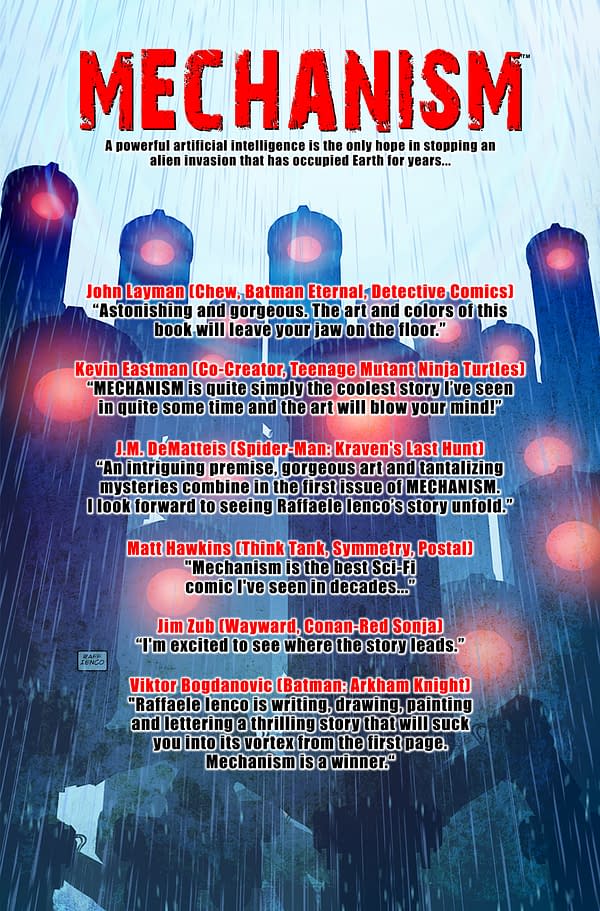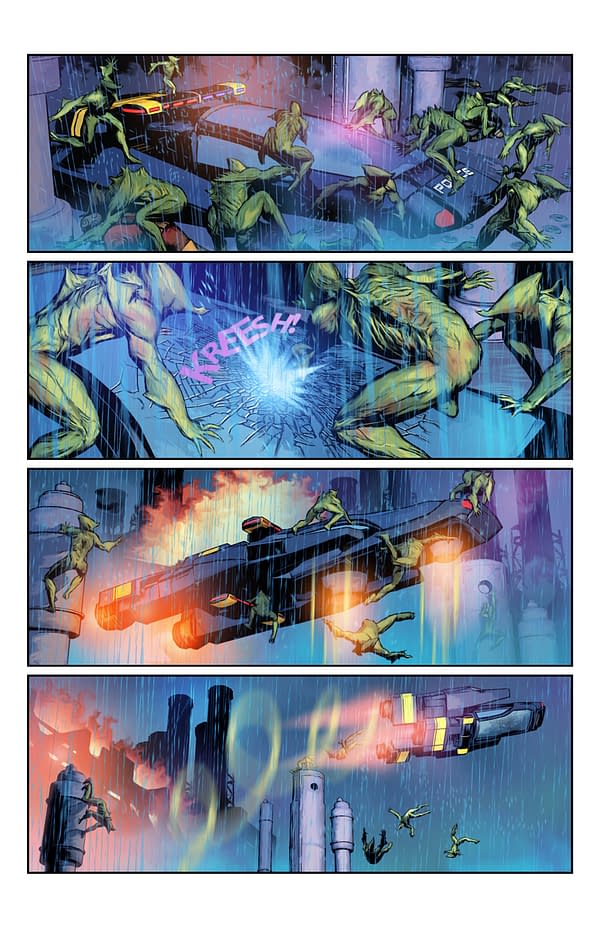 Enjoyed this article? Share it!