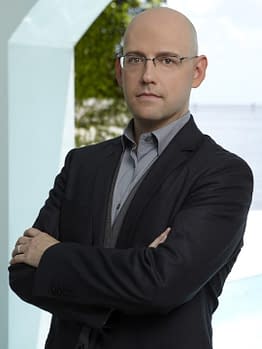 Brad Meltzer is getting political with NPR. The All Things Considered program has announced that Meltzer will be a judge for the 9th round of Three Minute Fiction, a contest where program listeners can contribute original short fiction on a given topic. This grouping entitled "Pick a President" is focused on political fiction, something that Meltzer is very familiar with and has been a center piece in his novels. Story entries for this round were focused around a president, real or fictional, and were no more than 600 words with the winning entry being read on-air and being published in the Paris Review.
Brad Meltzer's newest novel, The Fifth Assassin, is due out in January 2013.
In the highly charged political atmosphere this election season, there could be some rather unique entries making their way to the folks at NPR. Our sources hear that GWB writes some mean fan fiction in his free time.
Enjoyed this article? Share it!