'Middlewest' #7: Timeless Folk Tale with Contemporary Twist (REVIEW)
[rwp_box_recap id="0"]
I can't get enough of Middlewest. There is something so primal and magical about this amazing story, writ large with timeless characters and rendered even larger with an art style that never lets up. It's The Wizard of Oz, but with carnies and tornado monsters. There's even a tin man, but his name is Wrench.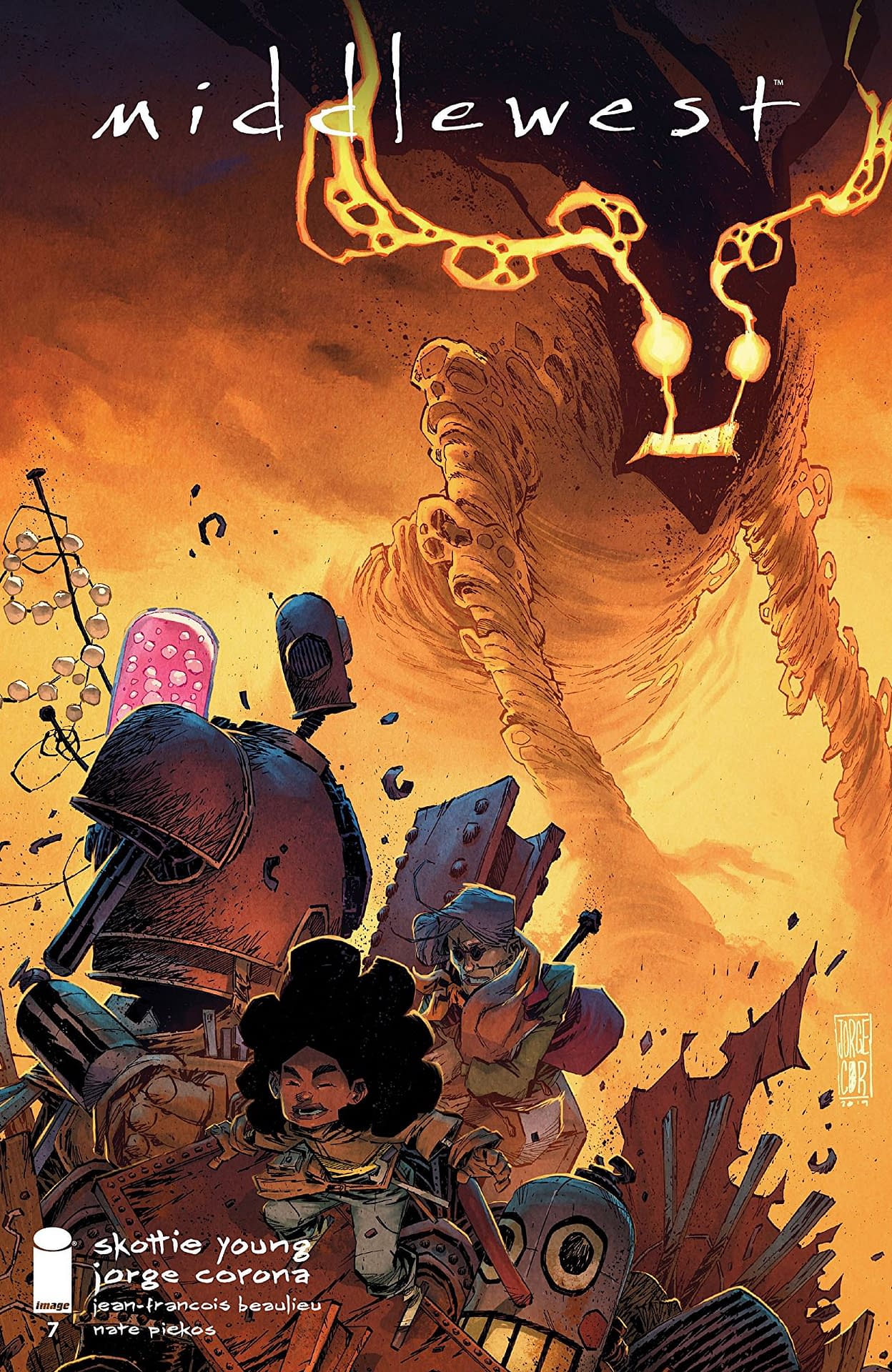 Middlewest focuses on Abel, a good kid who ran away from his abusive father. Dad has a secret, too- when he gets angry, he turns into a raging tornado monster. Abel has been running away from his dad for a while now, and has spent some time with his Aunt Maggie and her traveling circus. There, he meets Bobby, a girl that he quickly makes friends with.
At the end of Middlewest #6, Abel found out that he, too, can turn into a tornado monster, and finds himself raging out of control and smashing everything in site. Skottie Young paces out the carnage for most of the book, with most of Abel's adopted family being effected by the fracas.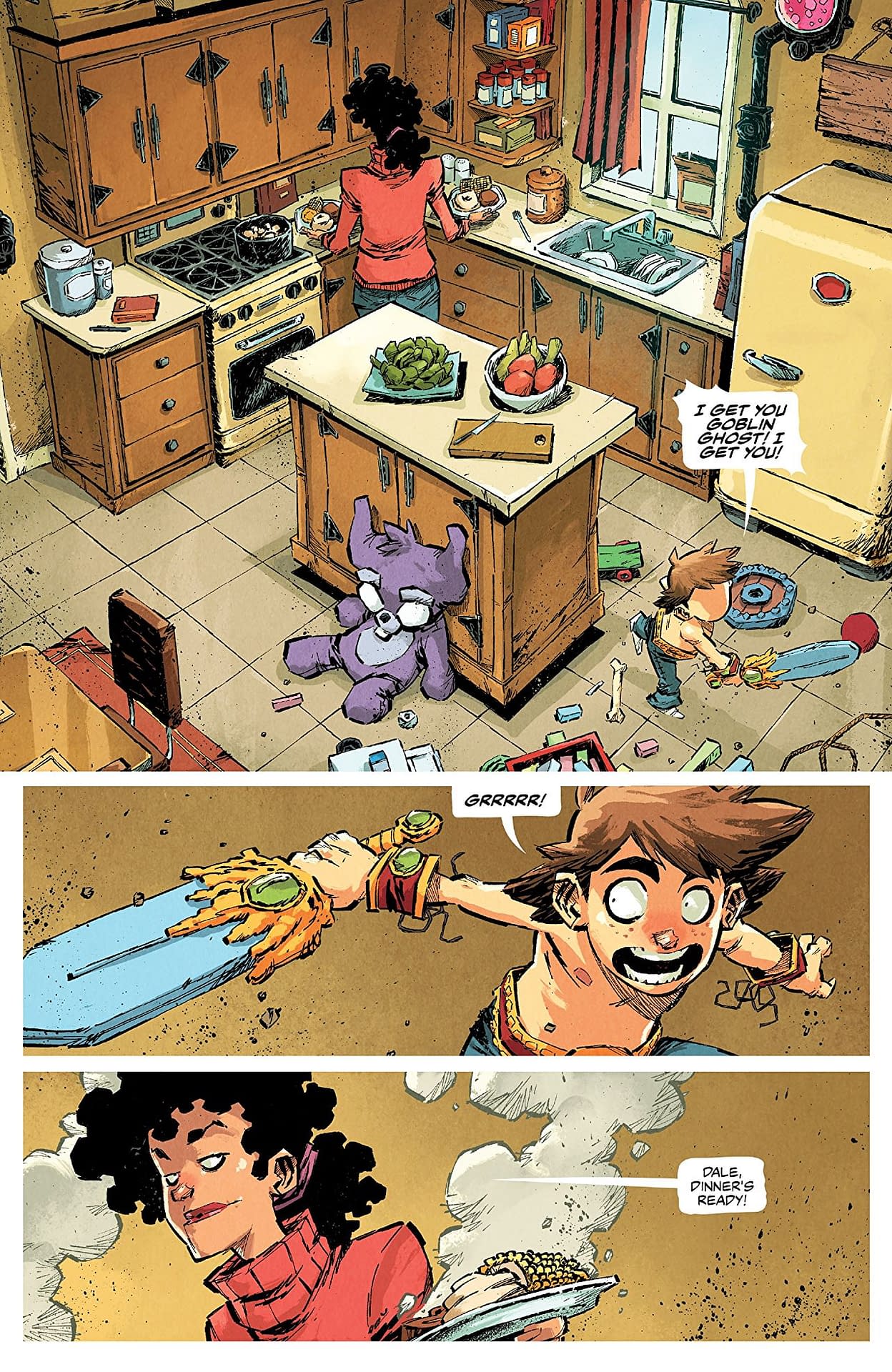 I really can't say enough about Jorge Corona's art. His style is in the same league as Young's, with big, cartoonish characters and an incredibly rich color scheme from Jean-Francois Beaulieu. The destruction of a bunch of circus tents by Abel's rage is so gorgeously brought to life- nearly every page is a wonder to look at. The art style might not be for everybody, but I personally can't get enough of it.
I'm a big sucker for a well-told folk tale, and that's exactly what Middlewest is- a big, bold yarn told with modern sensibilities. The characters are all vibrantly alive, and that lovely, lively art just propels the whole affair along at breakneck speed.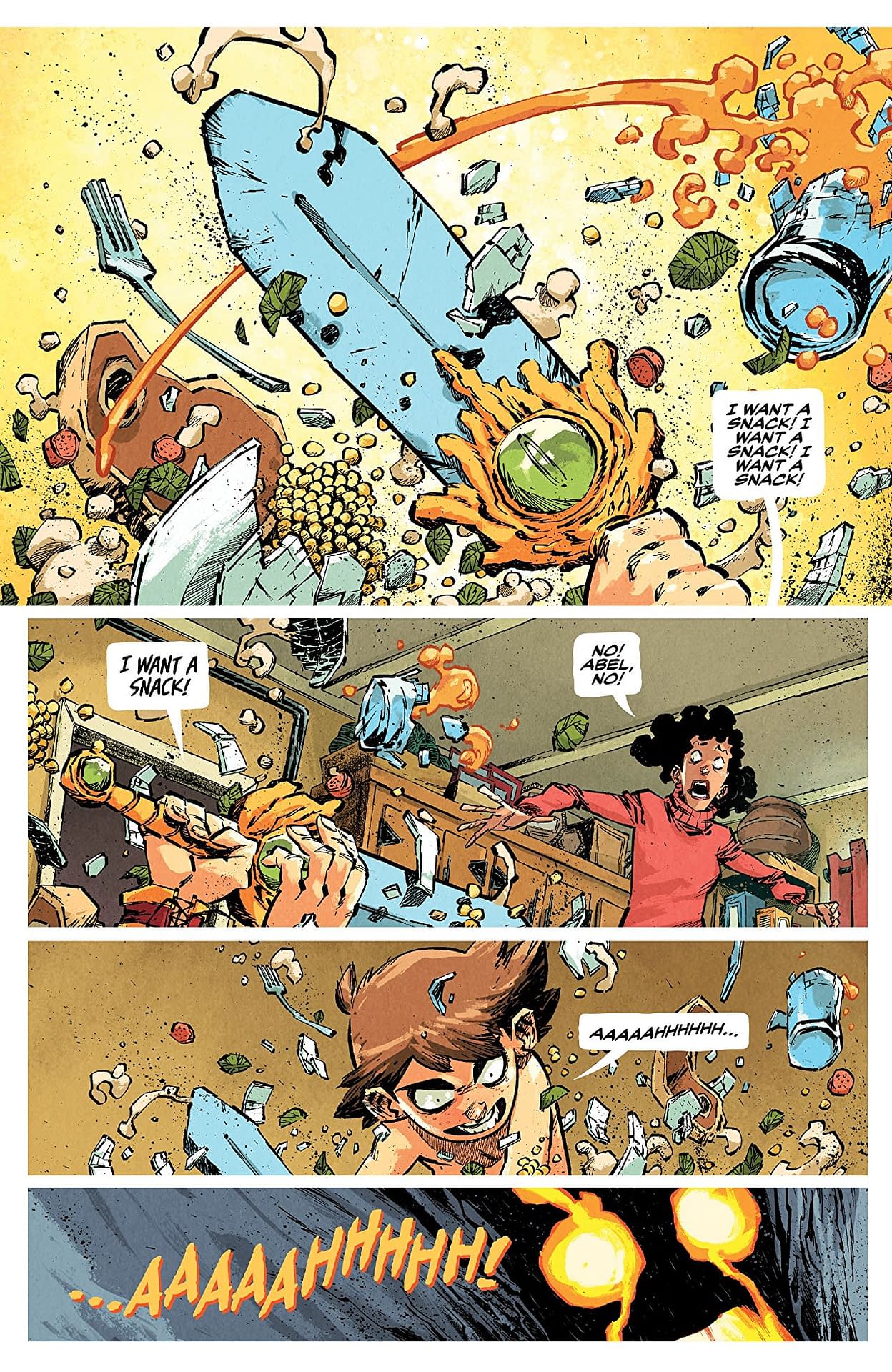 The first graphic novel collection of Middlewest was also released today, and it's a great way to catch up on this amazing, gorgeous story.
SUMMARY: Script: Skottie Young; Art: Jorge Corona; Colors: Jean-Francois Beaulieu, Letters: Nate Piekos of Blambot; Editor: Kent Wagenschutz; Publisher: Image Comics; Release Date: May 22, 2019; Cover Price: $3.99; 25 Pages.
[rwp-review-ratings id="0"]
[rwp-review-form id="0"]