'Middlewest' Book 1 Kicks off Epic Story of Magic and Adventure (REVIEW)
[rwp_box_recap id="0"]
If you've been holding off on picking up Middlewest because you missed out on the comic' first few issues, here's your chance to catch up. Middlewest Book One is an epic adventure story from Skottie Young's very vibrant imagination, with jaw-dropping art from Jorge Corona. It's a pretty timeless book, populated with epic characters and seriously stunning art.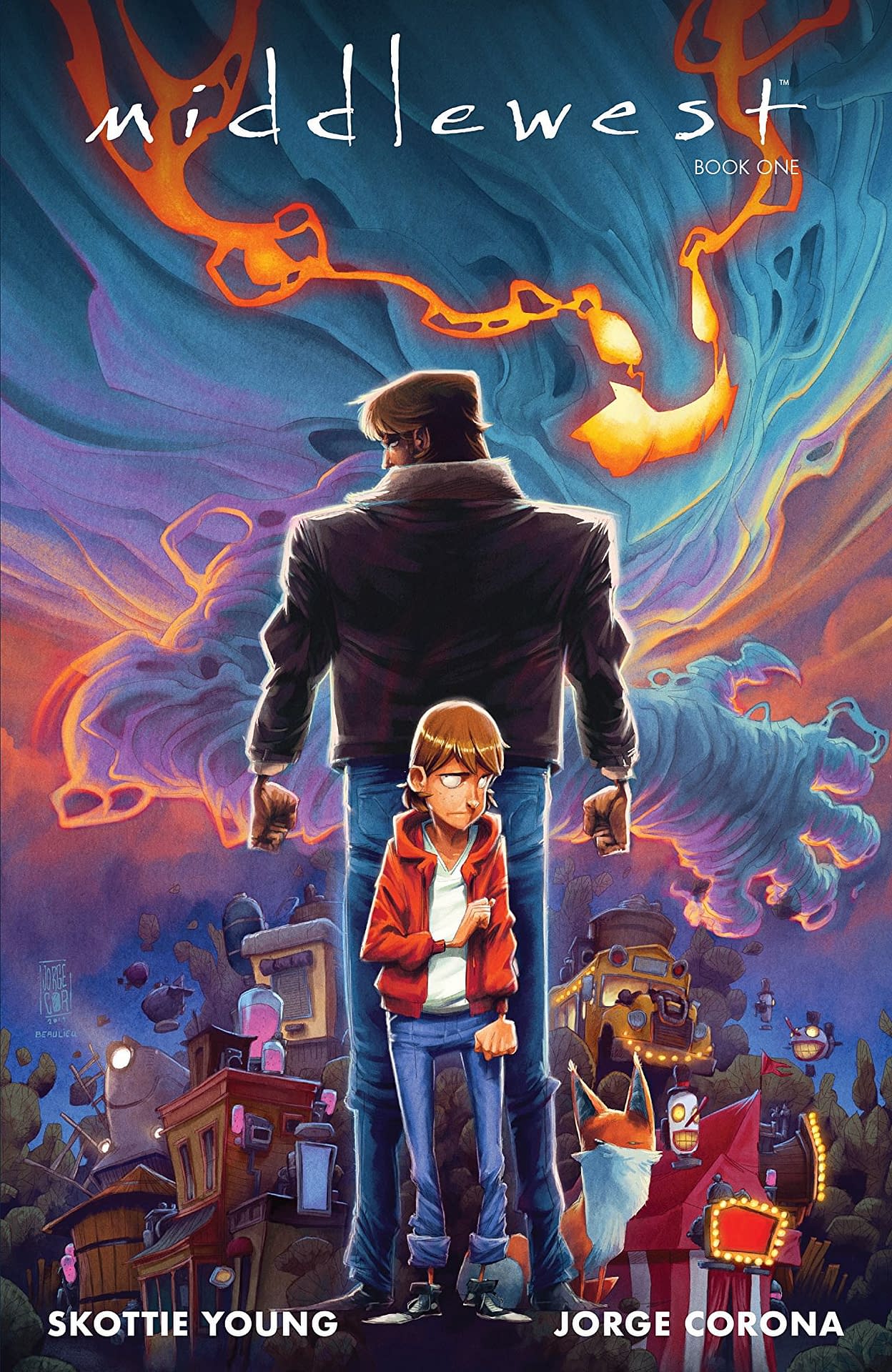 The lands between the coasts are vast, slow to change, and full of hidden magics. The town of Farmington has been destroyed, sending an unwitting adventurer and his vulpine companion in search of answers—and to quell a coming storm that speaks his name. From author SKOTTIE YOUNG (I HATE FAIRYLAND, Deadpool, Fortunately, the Milk) and artist JORGE CORONA (NO. 1 WITH A BULLET, Feathers, Big Trouble in Little China: Old Man Jack) comes the tale of Abel, a young boy who must navigate an old land in order to reconcile his family's history. The perfect read for fans of dark fantasy like Return to Oz, classic Don Bluth animation, and/or Miyazaki animation.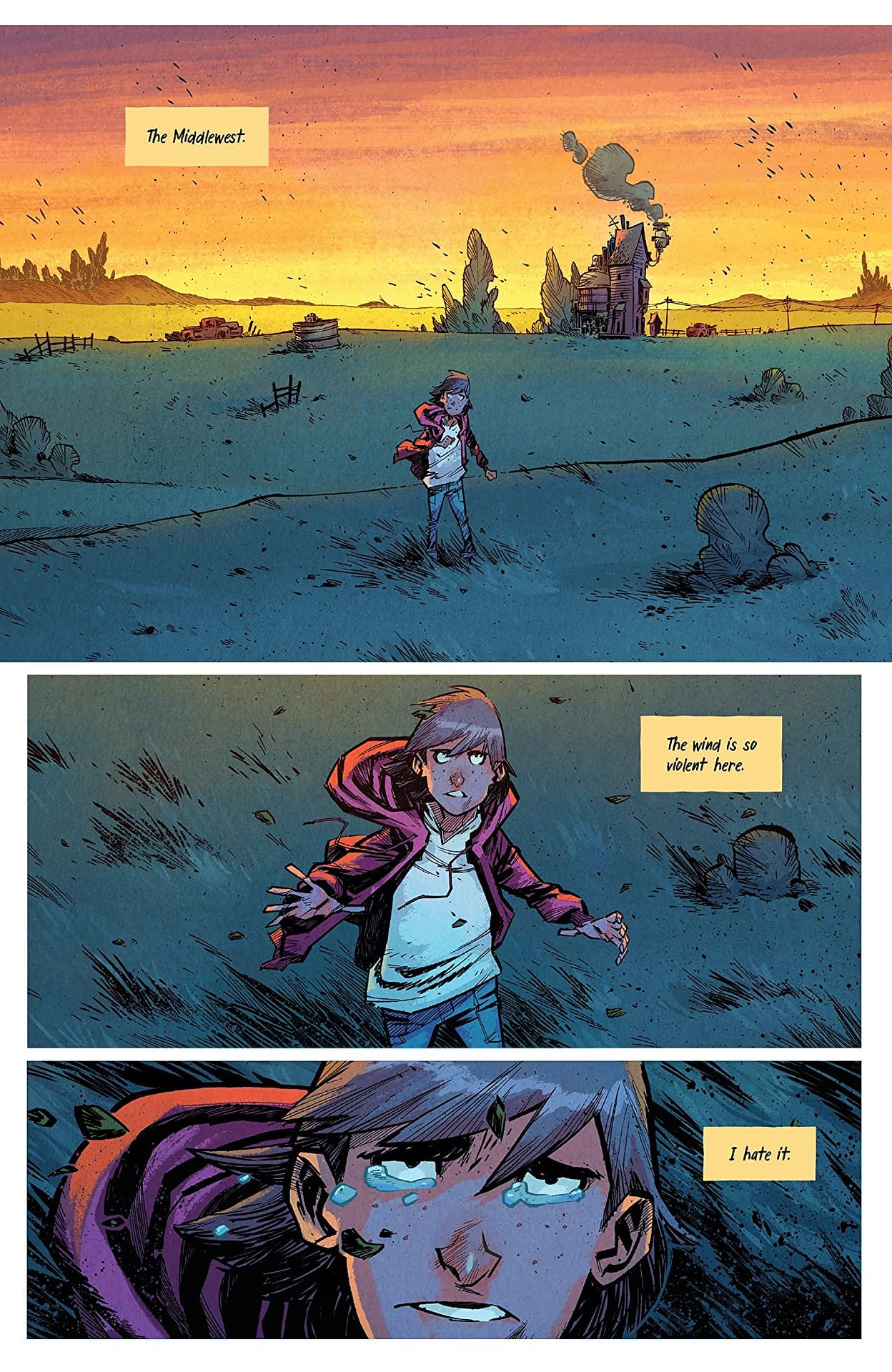 Abel is a kid who has had a pretty tough go at life. His dad is a pretty demanding tyrant around the house, and his mom left a few years before the story picks up. Abel's dad flies off the handle at just about every little thing Abel does, which is really too bad, since Abel is actually a pretty good kid.
A pretty tragic chain of events kicks off when Abel accidentally sleeps in one day, angering his already volatile father. Instead of doing what he's told, Abel shucks off his paper route and decides to hang out with his friends. They get caught shoplifting, and each kid gets picked up by a disappointed parent. Abel's father comes to retrieve him much later in the day, and the two argue.
Abel tells his father off, which triggers something in the man. He literally becomes a raging tornado monster, rampaging through their small town in his haste to punish Abel. The boy flees, fearing for his life- and enters a thrilling world of adventure and discovery.
There is so much to love about Middlewest. The characters are wonderfully realized, from Abel's friendly-but-snarky fox companion to the weird old wizard that tries to keep Abel safe. All the buildings have weird little tanks filled with purple goop, and there's a carnival that shows up half way through the story that steals the whole book. There are weird monsters, talking animals, and robots all over the place. It's amazing.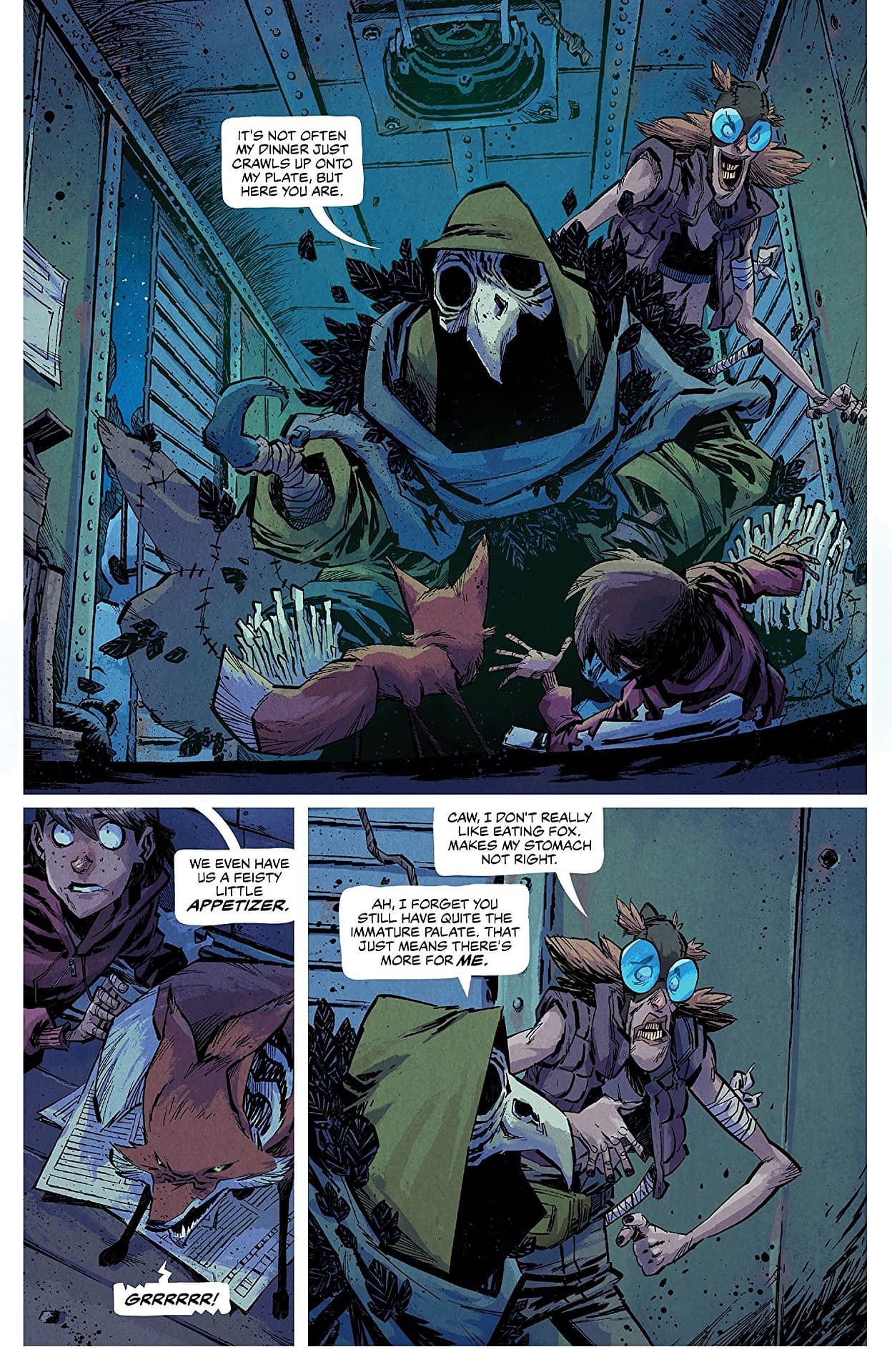 This first volume collects issues 1 through 6 of Middlewest, which would get you completely caught up for issue #7, which is available now.
Also, a quick warning is warranted for parents that might think this is a kid's book. Middlewest handles some mature themes, including child abuse, domestic abuse, and there is quite a bit of swearing. It's a fantastic adventure story, certainly, but it's definitely not for younger kids.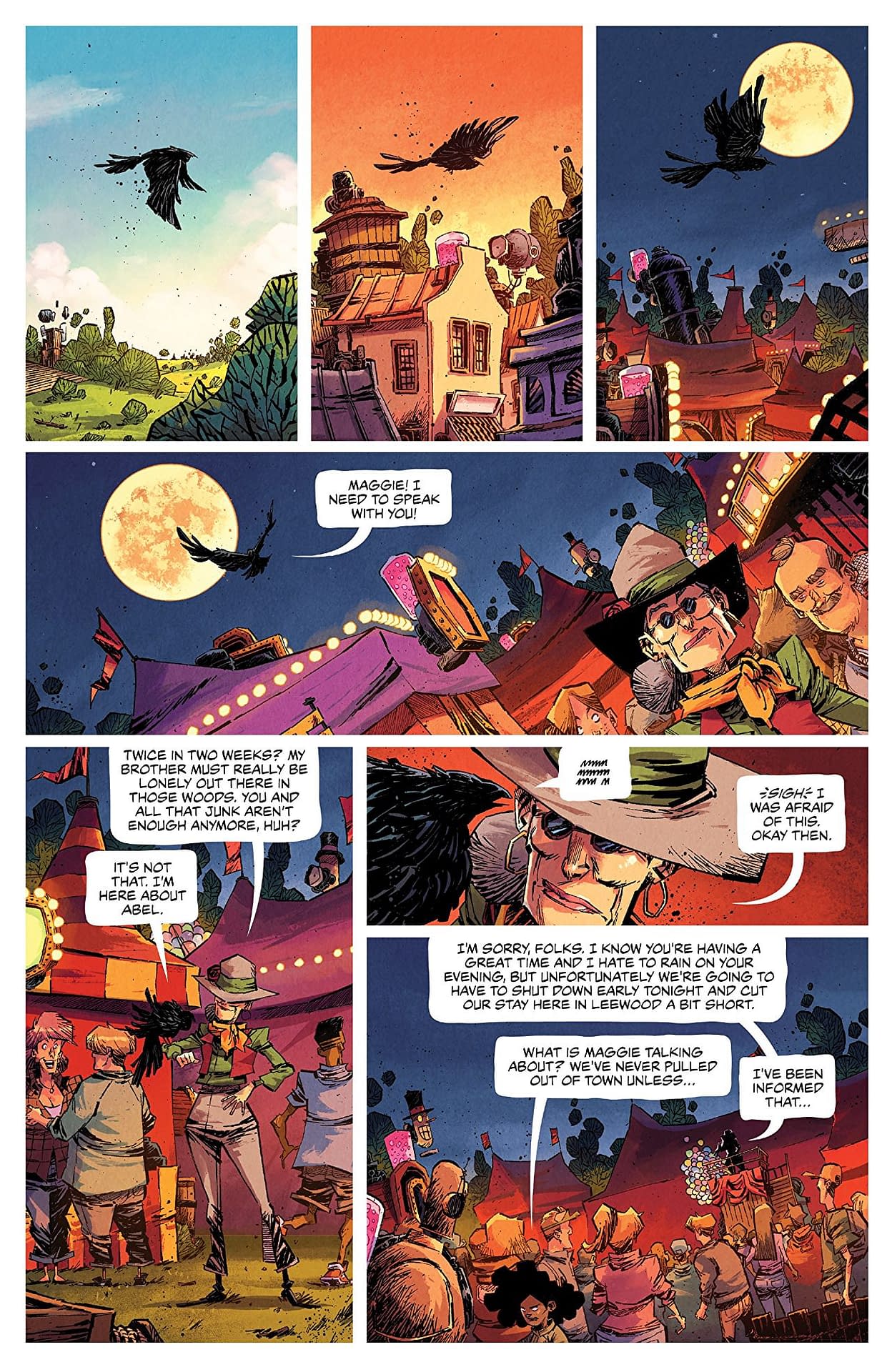 Middlewest is highly recommended for fans of high fantasy, epic adventure, fantastic art, and epic tornado monsters. It's one of my top comics of 2019, enjoy!
SUMMARY: Story: Skottie Young; Art: Jorge Corona; Colors: Jean-Francois Beaulieu; Letters: Nate Piekos of Blambot; Editor: Kent Wagenschutz; Release Date: May 22, 2019; Publisher: Image Comics; Cover Price: $16.99; 155 pages
[rwp-review-ratings id="0"]
[rwp-review-form id="0"]