Mike Deodato Launches Bad Mother #1 in AWA August 2020 Solicits
Mike Deodato seems to have some time between the still-to-be-finished first and still-to-be-solicited second series of his comic The Resistance with Joe Michael Straczynski with another comic by thriller writer Christa Faust. Promised for earlier in the year, it has now been solicited for August 2020 along with the rest of the Artists, Writers & Artisans publishing team. Here are the full solicitations.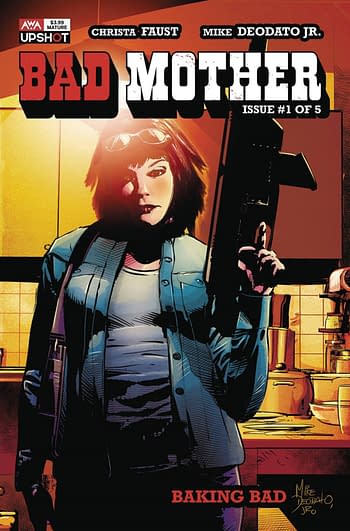 BAD MOTHER #1 CVR A (MR)
JUN200977
(W) Christa Faust (A/CA) Mike Deodato
A nerve-racking thriller from crime writer Christa Faust and blockbuster artist Mike Deodato Jr. (The Resistance, Infinity Wars). April Walters is a hit-and-run victim of life — a middle-aged soccer mom whose inner fire has been snuffed out by her dreary suburban existence. When her teenaged daughter goes missing under mysterious circumstances, April embarks on a harrowing mission to find her; a journey that takes her through the underbelly of her suburban community and sets her on a collision course with a massive crime syndicate and its lethal matriarch. Tested to her limits and beyond, April discovers that hell hath no fury like a mother scorned. In Shops: Aug 05, 2020 SRP: $3.99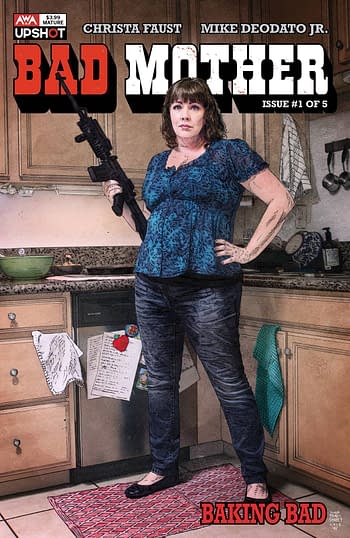 BAD MOTHER #1 CVR B BRADSTREET (MR)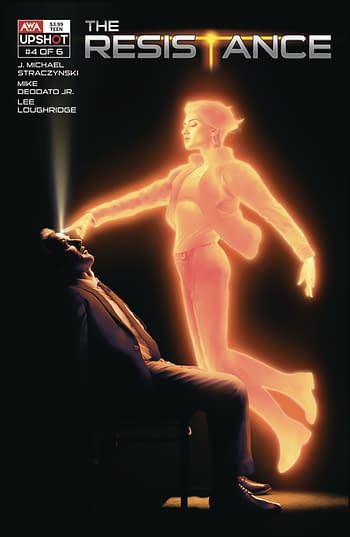 RESISTANCE #4 (OF 6)
APR201697
(W) J. Michael Straczynski (A) Mike Deodato (CA) Rahzzah
J. Michael Straczynski – creator of Babylon 5, co-creator of Sense8, and writer of beloved runs on The Amazing Spider- Man, Thor, and Superman: Earth One – returns to comics, teaming with Mike Deodato Jr. – the blockbuster artist of The Amazing Spider-Man, The Incredible Hulk, and Infinity Wars. Together they plant the flag for a new universe of heroes and villains for the 21st Century. As the world adjusts to the appearance of these superpowered "reborns," figures high in the government learn the source of the disease and the dangers it may still pose. In Shops: Jun 17, 2020 SRP: $3.99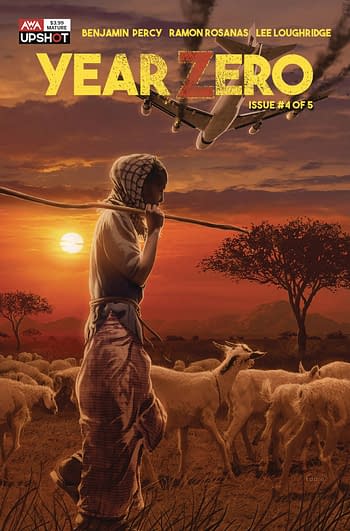 YEAR ZERO #4
JUN200980
(W) Ben Percy (A) Ramon Rosanas (CA) Kaare Andrews
Benjamin Percy (Wolverine) and Ramon Rosanas (Star Wars: Age of Resistance) present an epic tale that offers a global look at the Zombie Apocalypse. A Japanese hitman, a Mexican street urchin, an Afghan military aide, a Polar research scientist, a midwestern American survivalist – five survivors of a horrific global epidemic who must draw upon their unique skills and deepest instincts to navigate a world of shambling dead. Year Zero wrestles with the weighty moral and theological questions posed by the pandemic and investigates its cause and possible cure. In Shops: Aug 26, 2020 SRP: $3.99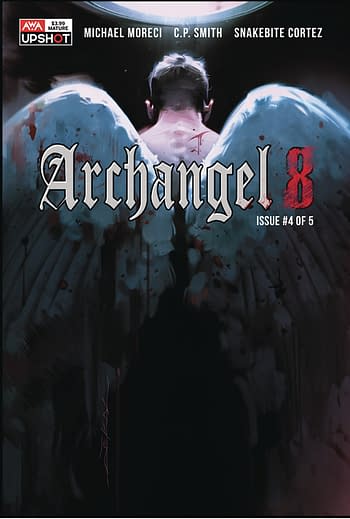 ARCHANGEL 8 #4 (OF 5) (MR)
APR201693
(W) Michael Moreci (A) C. P. Smith, Snakebite Cortez (CA) Jeff Dekal
In a world beyond the sight of mortals, Heaven and Hell wage war for the souls of mankind. Principal among God's legion are seven archangels written about in religious texts for millennia. But there is an eighth archangel, known only from passing allusions in Apocrypha, who operates under a different code. Fighting without God's sanction, he faces the enemy on his own terms, and shows just how bad good can be. In Shops: Jun 10, 2020 SRP: $3.99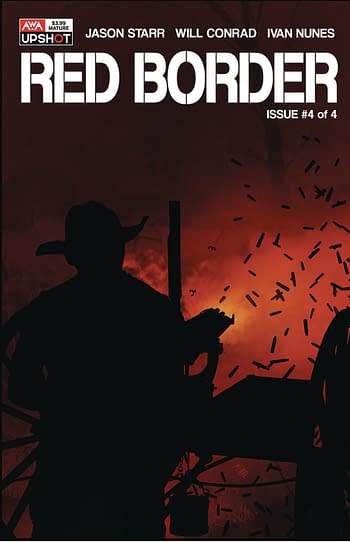 RED BORDER #4 (OF 4) (MR)
APR201695
(W) Jason Starr (A) Will Conrad, Ivan Nunes (CA) Tim Bradstreet
A young Mexican couple narrowly escapes the Juarez Cartel by fleeing across the border into Texas, only to be run down in the desert by the Cartel's most brutal thugs. Rescued by a mysterious local who takes them to the safety of his family's ranch, the couple soon realize they must escape a house of horrors beyond their wildest imagination. In this exciting conclusion to the series, the couple finds that the army of assassins closing in on them might be their only hope for survival. In Shops: Jun 24, 2020 SRP: $3.99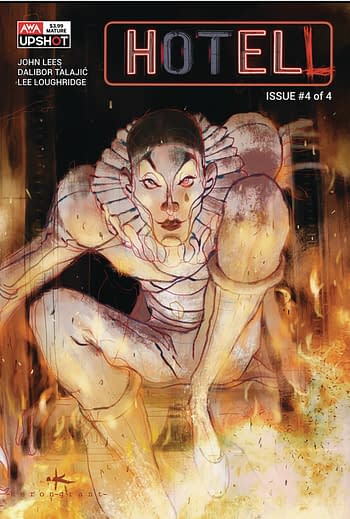 HOTELL #4 (OF 4) (MR)
APR201696
(W) John Lees (A) Dalibor Talajic (CA) Keron Grant
You won't find it on any map, but if you happen to be driving down Route 66 in the dead of night and you're truly desperate for shelter, sanctuary or secrecy, you might see a battered sign on the side of the road. The Pierrot Courts Hotel – where the tormented make their last stand with the demons that haunt them…where many check in, but few check out. In this haunting conclusion, these demons take literal form. In Shops: Jun 24, 2020 SRP: $3.99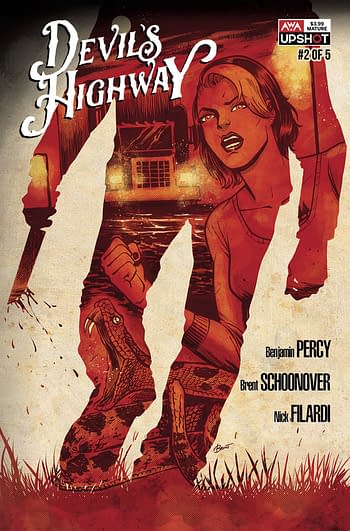 DEVILS HIGHWAY #2 (MR)
JUN200984
(W) Ben Percy (A/CA) Brent Schoonover
Benjamin Percy (Wolverine) and Brent Schoonover (Batman '66) present a chilling crime thriller, loosely based on real events, that examines murder in the dark underbelly of America's heartland. Sharon Harrow, an elite military veteran with skeletons in her closet and a dark family secret, embarks on a quest to hunt down the serial killer that brutally murdered her father – only to discover that he is just one piece of a national network of evil that snakes across the country and hides in plain sight. To catch the Devil, Harrow must first embrace and unleash the darkness within. In Shops: Aug 12, 2020 SRP: $3.99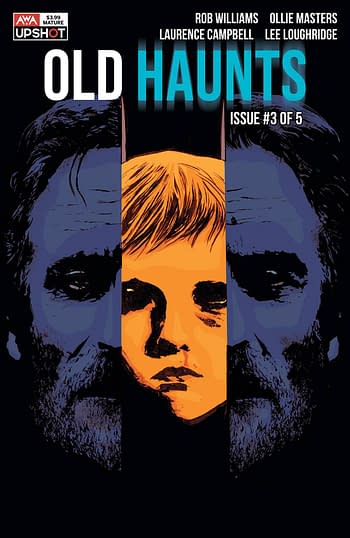 OLD HAUNTS #3 (MR)
JUN200985
(W) Ollie Masters, Rob Williams (A) Lee Loughridge (A/CA) Laurence Campbell
Three made men, standing at the brink of retirement, find their unbreakable bond put to the ultimate test when they are suddenly — and literally — assaulted by the ghosts of their past. Confronted by decades of buried secrets — resentments, affairs, double-crosses, and murders — the three friends have no choice but to unearth the deepest, darkest sin from their past and pray they don't find an empty grave. In Shops: Aug 12, 2020 SRP: $3.99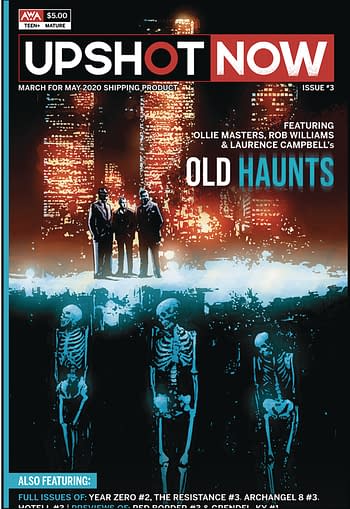 UPSHOT NOW MAGAZINE #3
APR201698
(W) Various (A) Various
Looking to catch up on Upshot's May releases? This massive, specially-priced volume re-presents these titles in black and white. This includes the debut issue of the supernatural crime thriller Old Haunts from Ollie Masters & Rob Williams & Laurence Campbell. Full second issue: Benjamin Percy & Ramon Rosanas's globe-spanning look at the Zombie Apocalypse, Year Zero. Full third issues: J. Michael Straczynski & Mike Deodato Jr.'s origin story for a new shared universe in the superhero epic, The Resistance; Michael Moreci & C.P. Smith's supernatural espionage thriller Archangel 8. Third issue preview pages: Jason Starr & Will Conrad's noir horror thriller of border paranoia taken to the limit, Red Border; John Lees & Dalibor Talajic's horror anthology, Hotell. As a bonus, this volume also includes a preview of the debut issue of Grendel, Kentucky. In Shops: Aug 05, 2020 SRP: $5.00
So… how many more comics can Mike Deodato draw for AWA?