Mile High Comics Launches 'DC Sucks' 50% Off Sale
In a fit of curiosity, wondering how UCS, Lunar and DC Comics were going to continuing distribution monthly copies to the UK and the rest of Europe without bankrupting everyone, I recalled that Chuck Rozanski of Mile High Comics had a German shipping hub to facilitate his international shipping, sending everything to one place where it could then be sent on across Europe. Could Mile High Comics become another DC premiere distributor, joining UCS and Lunar, not with international responsibilities, and help bring the international shipping price down for DC Comics as well.
Well no. firstly, Chuck doesn't operate that hub any more, it was only a family member who happened to live in Germany, sending things on. And secondly… well, he posted the following on his Mile High Comics newsletter.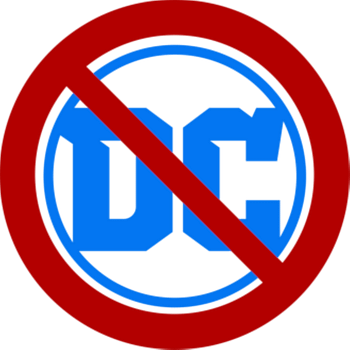 I was going to take this afternoon off, as I came in early this morning and spent four hours in 90 degree heat weed-wacking the Jason St. parking lot. My relaxation plans were all shot to hell, however, when DC Comics blindsided everyone at noon by sticking a shiv into the back of Diamond Comic Distributors, and Diamond founder,Steve Geppi.

To say that I am seething with rage right now, is a total understatement. I actually saw this coming a couple of weeks ago, but was hoping against my own common sense that the new owners of DC (AT&T) would come to the realization that keeping Diamond alive was critical to the revival of the 2,000+ Direct Market comic book retailers who serve the core of their most dedicated readers. Instead, my own predicted worst-case scenario is now unfolding, with DC announcing this afternoon that they are severing all ties with Diamond Distributing, effective in three weeks.

So, what do the new kingpins at DC think that they are doing? Well, first of all, they want to drive more business to their online channel. Second, they think that they can do just fine on their trade paperbacks and hardbacks selling them to traditional bookstores through their distribution relationship with Penguin/Random House. Third, their recent "experiment" of selling $9.95 pseudo comic books through Walmart and Target has shown them quite clearly that they can generate massive comic book sales without a single comics specialty shop remaining in existence.

All of those factors are serious, but I think that DC's real issue is money. AT&T paid one hundred and eight billion dollars ($108,000,000,000.00) to buy Time/Warner just 18 months ago. The exact amount that they paid in cash is unknown, but some portion of that purchase amount was an assumption of existing Time/Warner debt. Nonetheless, the debt service on those loans/bonds is easily six billion a year, and quite possibly more. Sadly, they won the bidding war on this incredible deal just in time for the pandemic to slam Time/Warner's business into the ground, and thus reduce revenues drastically. Simply put, the managers at AT&T are now in a horrible bind. They need immense amounts of cash flow to service their debt, and they need it immediately.

Meanwhile, while everyone at DC is freaking out because their entire ship is in danger of sinking in their self-created ocean of debt, Diamond sends out a letter to all of their vendors telling them that, instead of being paid on time for all of their products that were long-since shipped by Diamond, they will receive small incremental payments on the monies owed to them, over a period of 13 weeks.

As I am sure that you can well imagine, that letter from Diamond really was the death knell for their relationship with DC. Management in the past would have had fewer options, and far more loyalty to the long-term Diamond relationship, but these new guys are terrified that they are all going to be fired, so they want out. Now. Immediately. And they could care less about who is going to wind up as collateral damage. They are only concerned about saving their own sorry asses, and no one else matters. Absolutely typical self-serving NY financier/Wall Street BS.

So, what does this all mean? Honestly, I do not think that anyone knows for sure. DC is trying to force all Direct Market comics shops to now order their weekly publications from a couple of lame-ass pseudo-distributors that they have self-anointed. We saw Marvel try this exact same stupidity with their Heroes World debacle, in 1998. They lost millions in short term revenue, and even more from the debilitating effect that it had on their market share and their brand.

Of greater importance to me is the future of periodic comic books, and the retailers who can only cover their operating costs by selling those new issues. Frankly, my first instinct is to say that they are all dead, and that the party is totally over for new comics. Diamond Distributing is certainly at immediate risk, as losing their #2 product line (in an already depressed market) is a catastrophic loss. To use the phraseology of Wall Street, their ability to continue as a going concern is now in great doubt.

The same is true of every comic book store in America, as the horrors of our Heroes World experience showed us all what an unmitigated disaster results from trying to coordinate multiple shipments from multiple distributors. It is an absolute nightmare. Not impossible by any means, but still an exercise in raw misery.

Truth be told, my greatest concern with the future of the Direct Market retailers revolves around money and/or credit. With so many stores having been shuttered for eight weeks, or longer, who has the means remaining to establish credit lines with these new "distributors," while simultaneously meeting their existing obligations to Diamond? Truthfully, this is a perfect storm of disasters for Direct Market retailers. Some stores will most definitely survive, but thanks to the unilateral decision today by DC Comics, I think that number of surviving entities was just reduced drastically. It is a sad, sad day in the history of comic books.

As regards Mile High Comics, I believe that we are going to be just fine. I was nearly four million dollars in debt nine years ago (including a million dollars! in outstanding Diamond invoices), and deduced that my operating losses were mostly resulting from unsold new issues that we ordered for our clients, but which they then failed to purchase from us. Simply put, I started reducing new comics as a key element of our company product mix, and immediately saw things turn around for us. We paid off most of our company debt through the sale of our 56th Ave. building three years ago, and (finally) paid Diamond totally off last week. I will never again (ever) go in debt for new comics.

So you know, we are doing reasonably well right now selling back issues and books online, and operating our awesome Jason St. Mega-Store with a focus on families and pop culture products. I plan to still be around to serve you for many years to come, and we are actively buying collections every day with that future prosperity in mind. Meanwhile, however, I feel very badly for Steve Geppi, as he is my dear friend, and he also generously helped us in so many ways to stay in business during those years when we were down and out. I wish that there was something that I could do to help him right now, but the new guys at DC have come for him with their heartless knives, and all I can do is to watch the resulting carnage in dismay and horror. The cruelty of his fate is very hard to bear.

P.S. I am beginning a 50% off back issues sale today with the codeword DCSUCKS! I make no apologies for the forthrightness of my codeword choice, as I am rightfully and truly pissed off. The 50% off DCSUCKS! Codeword applies to all ten million+ of our back issue comics and magazines, including an awesome collection that Pam purchased this morning. Those key issues will be in our Premium New-In-Stock link at about 10 AM tomorrow (Saturday) morning. Only new issues, my few variants, and our professionally-grade comics are excluded. Please stay safe, and have a great weekend. We will all survive, because, love is love…
With Mike Wellman of Atomic Basement running a DC $1 sale on everything, might there be more from other comic stores in this vein to join Mile High Comics? You can catch up on the rest of the New Distributor Wars of 2020 here. Say, will there be T-shirts?
---
---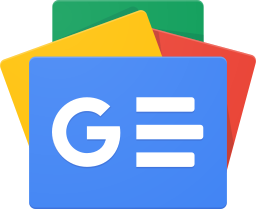 Stay up-to-date and support the site by following Bleeding Cool on Google News today!