Continuity gives Miles Morales a headache. Literally. Especially when fighting one of his major villains, who he can no longer remember their shared history, as his Ultimate Universe was merged with the Marvel Universe, along with his family and friends and reviving his dead mother, courtesy of Molecule Man in return for a hamburger. Yes, this really happens. What Miles Morales understands or is meant to understand about what happened to his life is still up in the air. So when fighting a part of it that has come to this universe (along with the previous version of Miles Morales from the Marvel Earth), well you can understand him getting a migraine.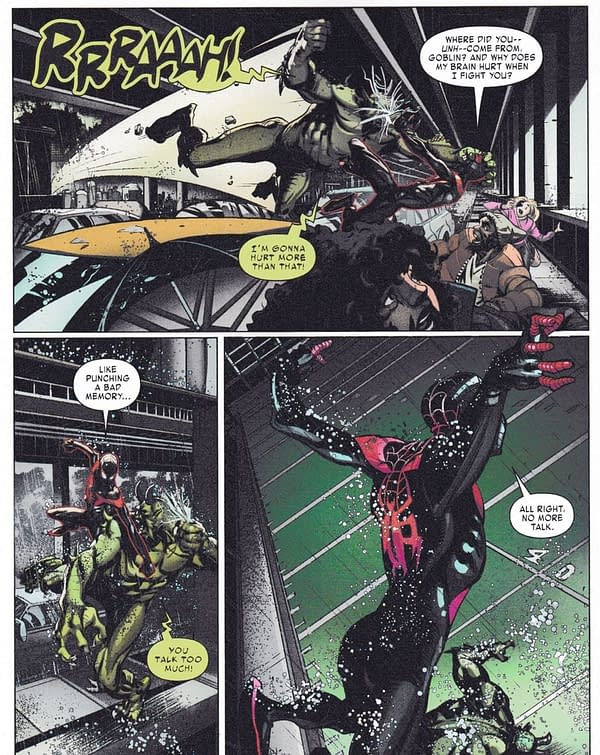 Well last week saw Marvel Comics published Incoming #1, which has Miles Morales saving a traffic on Brooklyn bridge, along with Peter Parker Spider-Man. And today's comic book touches on that scene.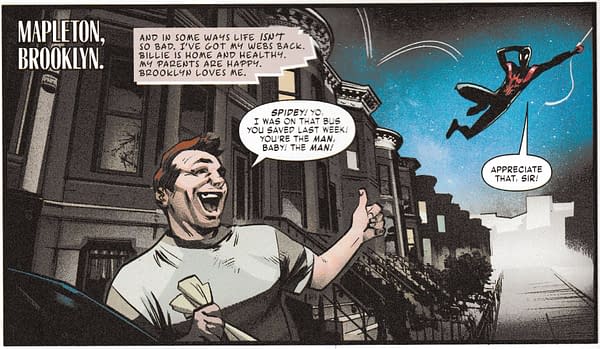 But Incoming #1 also had Matt Murdock and Elektra fighting on a rooftop.

With Elektra calling him Matt. But in today's Daredevil #16, out today…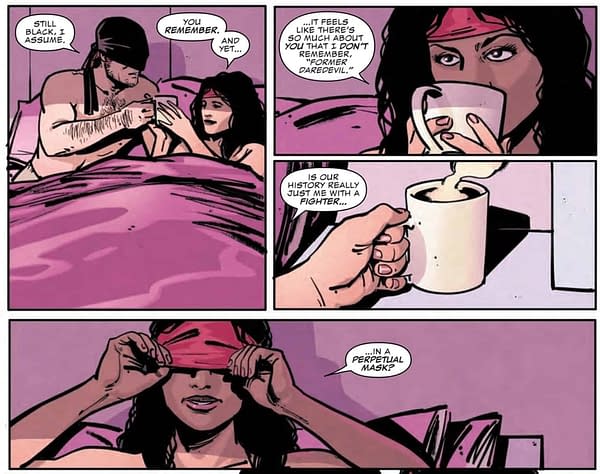 Elektra still doesn't know this about former-Daredevil. Though others do…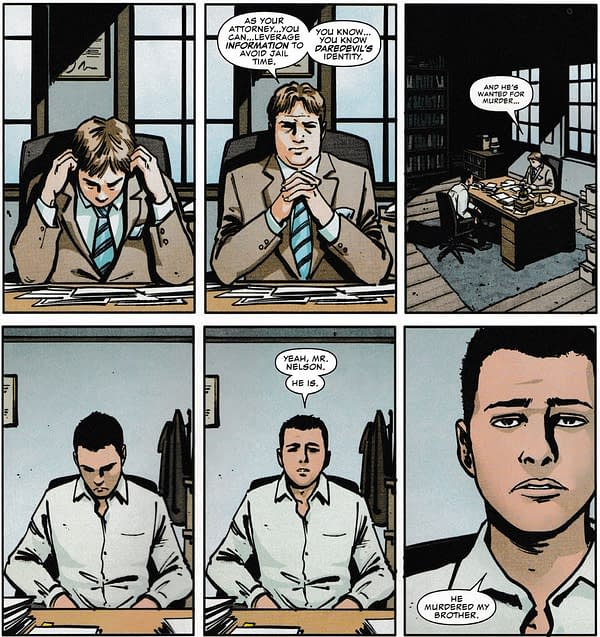 And maybe by the end, Elektra is getting a clue. Or something within her is reaching out. Quite a complex on that woman.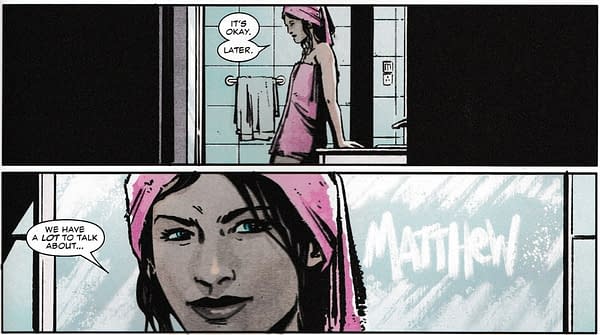 Let's all remember what John Constantine has to say about this sort of thing.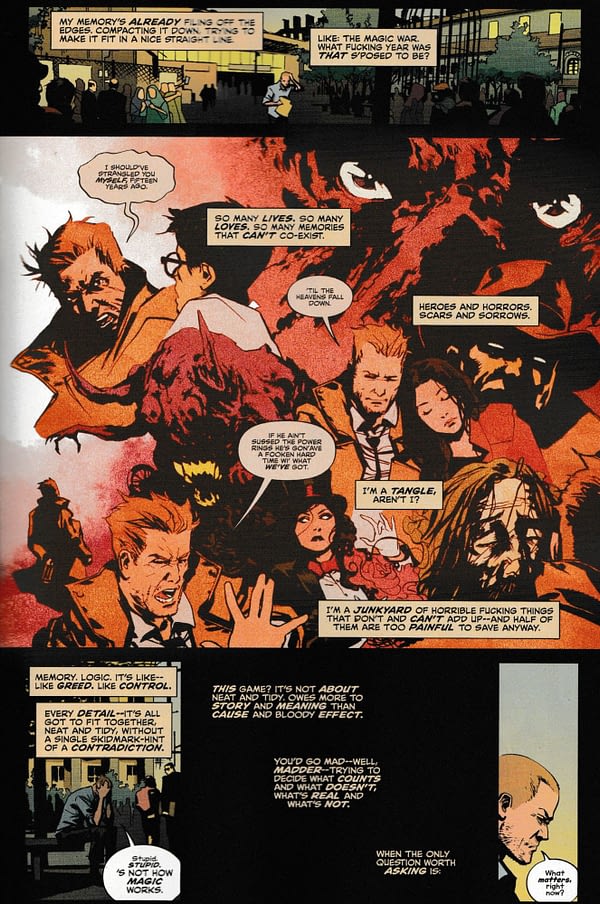 DAREDEVIL #16
(W) Chip Zdarsky (A) Jorge Fornes (CA) Julian Totino Tedesco
The Devil of Hell's Kitchen returns! As Matt Murdock rekindles his alliance with Elektra, Kingpin plans to rekindle some alliances of his own… Rated T+In Shops: Jan 01, 2020 SRP: $3.99

MILES MORALES SPIDER-MAN #14
(W) Saladin Ahmed (A) Ray-Anthony Heights (CA) Javi Garron
Rematch: Spider-Man VS. the Ultimate Green Goblin!
• Miles is tracking the mysterious drug ULTIMATUM'S syndicate is selling to some and force-injecting into others!
• But between protecting a new Morales at home and fighting academic probation, Miles' attention has never been more scattered…
• He's about to lose something precious, right before a CRITICAL fight!
Rated T In Shops: Jan 01, 2020 SRP: $3.99
Daredevil #16 and Miles Morales: Spider-Man #14 are published today by Marvel Comics in all good comic shops. I bought mine from Piranha Comics in Kingston-Upon-Thames. Piranha Comics is a small south London comic store chain with a small south-east store in Kingston-Upon Thames's market centre, which runs Magic The Gathering nights on Fridays, and a larger south-west store in Bromley, which also runs Magic nights and has an extensive back issue collection and online store. If you are in the neighbourhood, check them out.

Enjoyed this article? Share it!