Mongul Brings Warworld to Superman, as Lois Lane Goes Up Against ICE (Spoilers)
You know how Bleeding Cool said the other day that DC Comics was prepping a WarWold comic book series? Well, totally by coincidence, today's Superman: Villains sees Mongul returning on Warworld with Mongul Jr… and watching the news.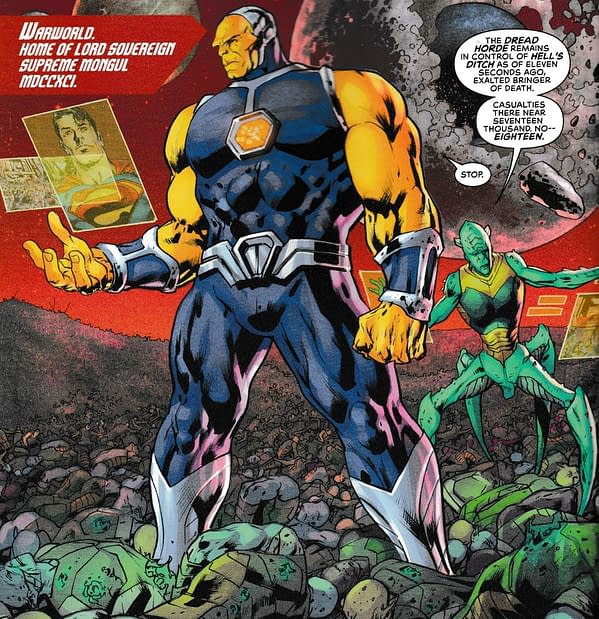 While The Toymaker has been inspired by Superman's identity revelation to hand himself in.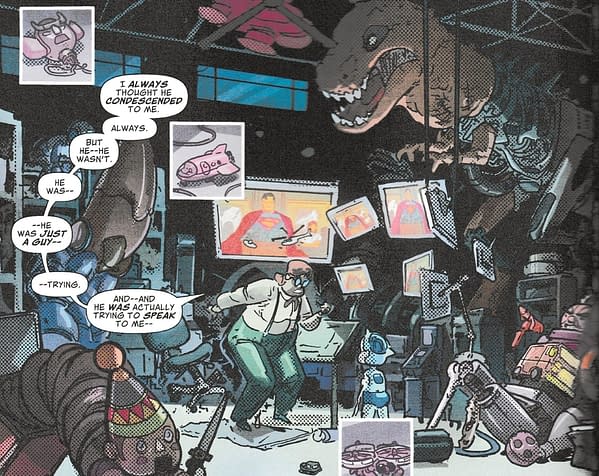 Only to be pulled out again and made an agent of Checkmate to fight the new country of Krakoa Leviathan.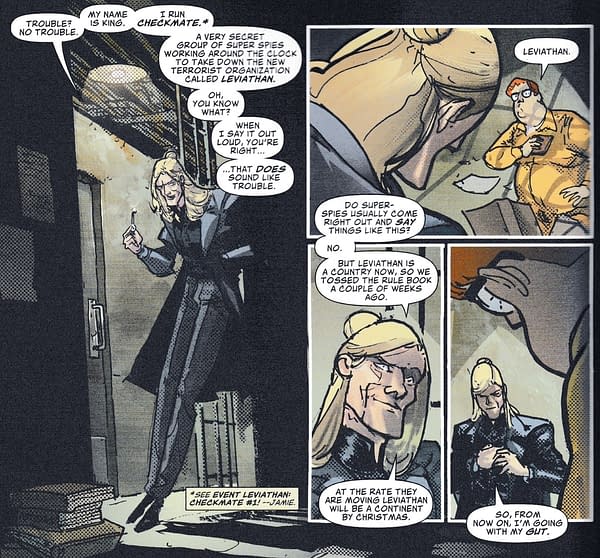 A country that seems to have a much more open border than the USA, as Lois Lane and Renee Montoya find themselves hanging out at an ICE protest.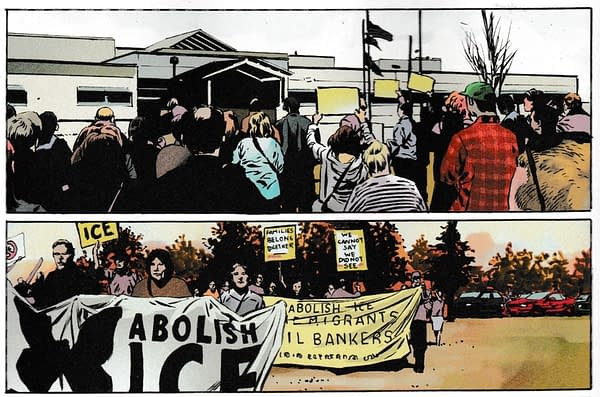 Wondering what it might mean for a number of DC superheroes.
White (and green) privilege maybe? All of this, as Superman Villains does most elegantly…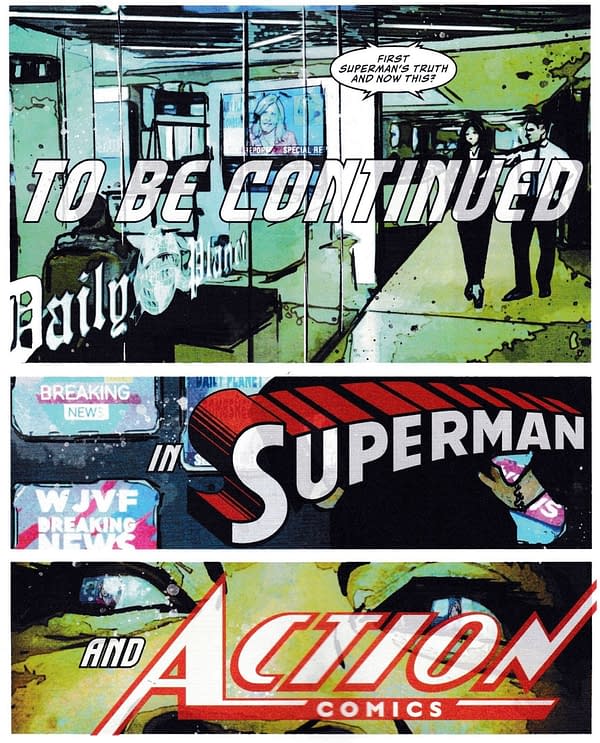 …to be continued.
SUPERMAN VILLAINS #1
(W) Brian Michael Bendis, Matt Fraction, Greg Rucka, Jody Houser (A) Steve Lieber, Mike Perkins, Eduardo Pansica (A/CA) Bryan Hitch
The Man of Steel's greatest villains react to the biggest news to ever rock the DC Universe. Lex Luthor, Mongul, Toyman, The Joker, and more of the world's greatest villains must come to grips with how the world changes now that the truth has been revealed by Superman. Some of comics' most unique and creative voices unite to tell a story that changes all the rules. In Shops: Mar 04, 2020 SRP: $5.99

LOIS LANE #9 (OF 12)
(W) Greg Rucka (A/CA) Mike Perkins
In the wake of a second attempt on her life, Lois takes the unprecedented step of…telling Superman to back off. As the Kiss of Death circles for another try, Lois's search for answers takes her back into the political spotlight, while Renee uses a Gotham connection in an attempt to undo the damage she's done and find answers to another set of questions entirely. In Shops: Mar 04, 2020 SRP: $3.99
Superman Villains #1 and Lois Lane #9 is out today from DC Comics… I bought mine from Piranha Comics in Kingston-Upon-Thames. Piranha Comics is a small south London comic store chain with a small south-east store in Kingston-Upon Thames's market centre, which runs Magic The Gathering nights on Fridays, and a larger south-west store in Bromley, which also runs Magic nights and has an extensive back issue collection and online store. If you are in the neighbourhood, check them out.