A Month Of Mary Jane As ____ Superhero Could Mean A Lifetime Of Mash-Up Characters For Marvel
You know how the old saying goes. Give a comic a variant cover, boost its sales for a week, but teach an audience to love a mash-up character, and you can boost sales for a lifetime. It looks like Marvel has finally figured out a way to turn variant covers into more than just a short-sighted approach to temporarily increasing profits at the expense of the long-term health of the industry, as the latest monthly variant theme as Marvel is Mary Jane mashed up with other Marvel superheroes.
That's right! Move over, Spider-Gwen! Step aside, Squirrelpool. Fly South for the winter, Deadpool the Duck! There's a new round of aorable mash-up heroes set to take the comics world and all of its tumblr pages by storm. CBR has the EXCLUSIVE, and Bleeding Cool has EXCLUSIVELY right-clicked and saved their EXCLUSIVE images so we can NON-EXCLUSIVELY post them here. And who said journalism was dead? Oh yeah, it was George R. R. Martin, in yet another blog post that could have been better spent writing The Winds of Winter.
Without further ado, meet Spider-Gwen-Mary-Jane! The Mighty Captain Mar-yJane-vel!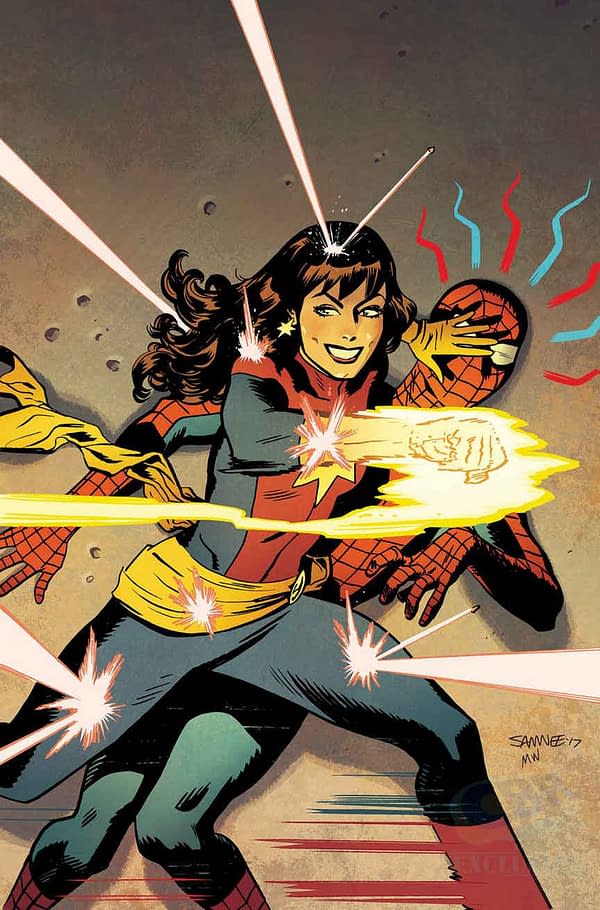 And the All-New All-Different MJ-verine! These lovable mash-up heroes and more will be coming to your local comic shops and, hopefully, an extremely dedicated subfandom with a large cosplay component and lots of disposable income, in June, with many more variants to come.