Leigh Tyberg Takes On DC Co-Op Advertising Program At Diamond Comic Distributors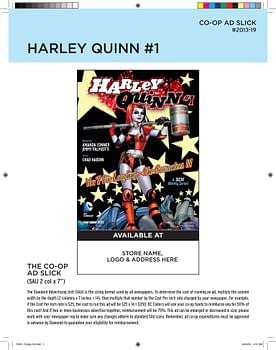 Retailers who take advantage of DC Entertainment's Co-op Advertising program have a new contact at Diamond.
Leigh Tyberg has been appointed Diamond Retailer Services-East Representative, dealing with retailers who want to run co-operative DC-based advertising for their store. DC has made this more attractive of late, willing to fund 100% of retailer advertising up to a variable maximum per store, as long as they focus on Vertigo titles. For retailers it is a complete win-win, especially with Sandman Overture #2 on the way.
The previous administrator, Diamond Special Events Manager Maryanne Marlowe, is stepping aside to expand her role in the planning and execution of Diamond's annual Retailer Summit (this year at Planet Hollywood in Las Vegas, folks!) and other gatherings, as well as managing its presence at numerous industry trade shows.