New Graphic Novels From Ho Che Anderson, Eleanor Davis, Josh Simmons In Fantagraphics Solicits For February 2018
Fantagraphics lays out its 2018 titles from February 2018, including new work from Eleanor Davis, Josh Simmons and a return with a potentially Randian narrative with Ho Che Anderson and Godhead!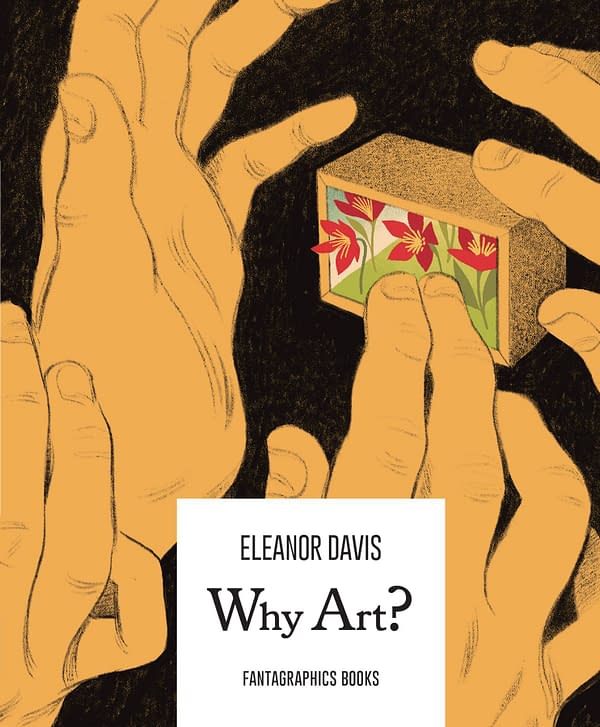 WHY ART GN (C: 0-1-2)
(W/A/CA) Eleanor Davis
What is "Art"? Art can be selfindulgent, goofy, serious, altruistic, evil, or expressive, or any number of other things. In Why Art?, acclaimed graphic novelist Eleanor Davis (How To Be Happy) unpacks some of these concepts in ways both critical and positive. A work of art unto itself, Davis leavens her exploration with a sense of humor and a thirst for challenging preconceptions of art worthy of Magritte. (STL065060) (C: 0-1-2)
SC, 5×6, 200pgs, PC SRP: $14.99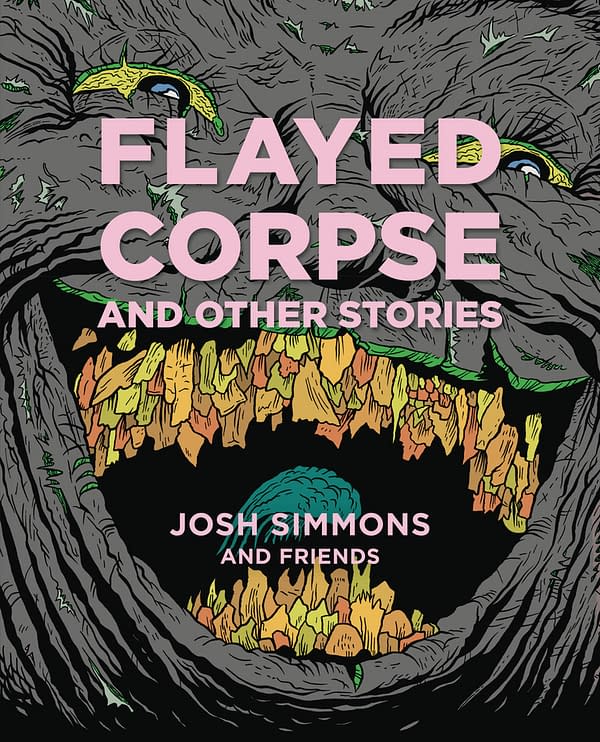 FLAYED CORPSE AND OTHER STORIES HC (MR) (C: 0-1-2)
(W/A/CA) Josh Simmons
Josh Simmons (Black River) returns with a harrowing and genre-bending collection of more than two dozen short stories. The individual stories in Flayed Corpse stand on their own and also complement each other in ways that only heighten the anxiety and dread pouring from the pages. Flayed Corpse also collects several collaborations between Simmons and other cartoonists, including James Romberger, Anders Nilsen, Tara Booth, Eroyn Franklin, Tom Van Deusen, and Eric Reynolds, amongst others. (STL067987) (C: 0-1-2)
MATURE THEMES
HC, 8×10, 164pgs, PC SRP: $24.99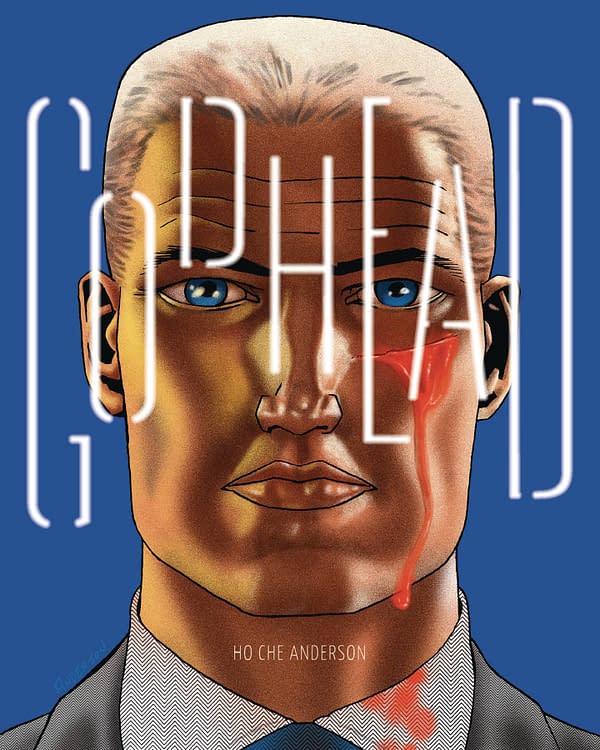 GODHEAD GN (MR) (C: 0-1-2)
(W/A/CA) Ho Che Anderson
A sprawling contemporary saga with a science-fiction edge, Godhead explores the collision course between science and religion when a corporation creates a device that can talk to God. Is this humanity's salvation or the equivalent of a Doomsday machine? Godhead is Ho Che Anderson's most conceptually and thematically ambitious graphic novel to date, his first in over ten years. (STL065058) (C: 0-1-2)
MATURE THEMES
SC, 8×10, 192pgs, PC SRP: $24.99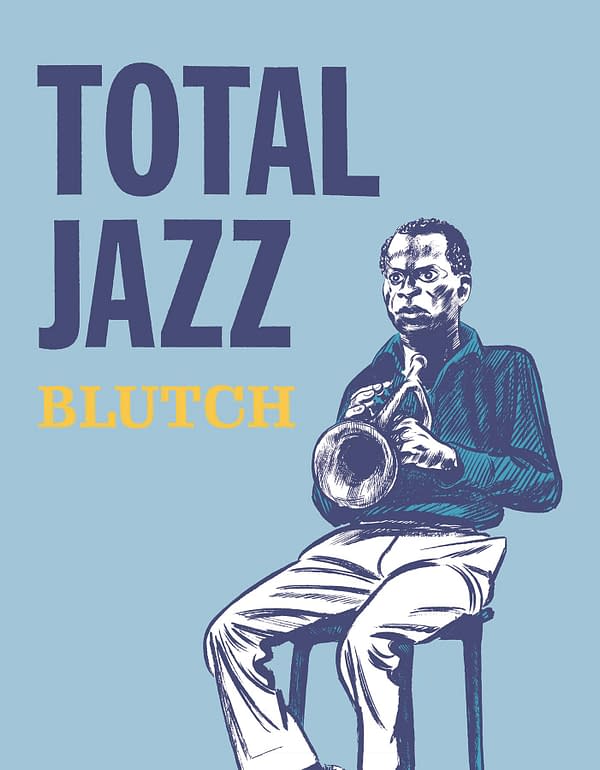 TOTAL JAZZ HC (MR) (C: 0-1-2)
(W/A/CA) Blutch
In this freewheeling collection of short stories and vignettes, the famed French cartoonist examines not only the music, but the nature of the jazz subculture. The grumpy festival goer, the curmudgeonly collector, and many other fan "types" are the targets of his unerring gimlet eye, drawn in a range of styles as improvisational as Coltrane and Mingus. (STL065059) (C: 0-1-2)
MATURE THEMES
HC, 8×11, 96pgs, B&W SRP: $19.99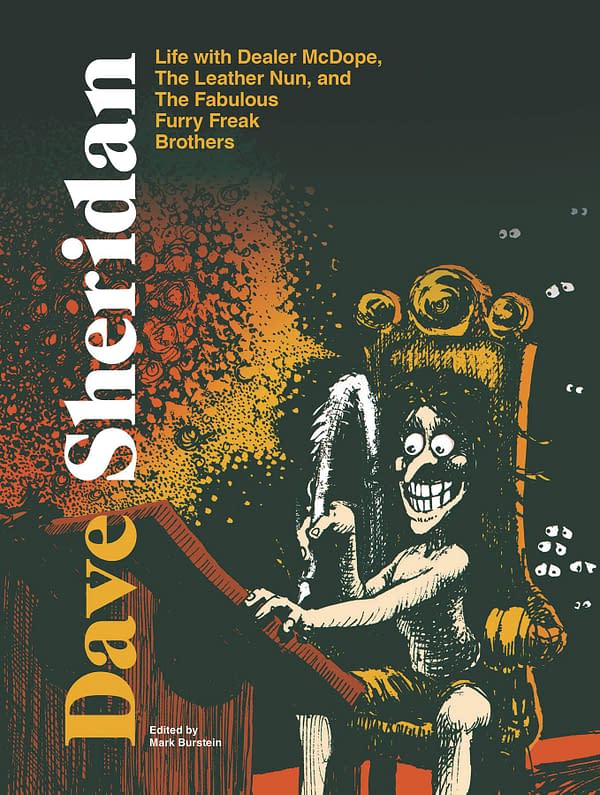 DAVE SHERIDAN LIFE W DEALER MCDOPE LEATHER NUN HC (MR) (C: 0
(W/A/CA) Dave Sheridan
Dave Sheridan collects the best of the legendary underground cartoonist's tripped-out comic strip hilarity. It includes Sheridan's solo comics, many reprinted for the very first time, and his collaborations with Fred Schrier and Gilbert Shelton (who writes the foreword), along with his record covers, beer labels, and advertisements for more…cough, cough…organic products. The book includes a biography and reminiscences from fellow artists, friends, and family members. (STL073180) (C: 0-1-2)
MATURE THEMES
HC, 9×12, 276pgs, FC SRP: $35.00
DEC171596
BLAZING COMBAT HC (CURR PTG) (MR) (C: 0-1-2)
(W) Archie Goodwin (A) Various
Written by Archie Goodwin and drawn by such luminaries as Frank Frazetta, Wally Wood, John Severin, Alex Toth, Al Williamson, Russ Heath, Reed Crandall, and Gene Colan, Blazing Combat was originally published by independent comics publisher James Warren in 1965 and '66. Following in the tradition of Harvey Kurtzman's Two-Fisted Tales and Frontline Combat, Goodwin's stories reflected the human realities and personal costs of war rather than exploiting the clichés of the traditional men's adventure genre. They were among the best comics stories about war ever published.
Blazing Combat ended after its fourth issue when military post exchanges refused to sell the title due to their perception that it was an anti-war comic. Their hostility was fueled by the depiction of the then-current Vietnam War, especially a story entitled "Landscape," which follows the thoughts of a simple Vietnamese peasant rice-farmer who pays the ultimate price simply for living where he does — and which was considered anti-war agitprop by the more hawkish members of the business community.
Writer Archie Goodwin and the original publisher James Warren discuss the death of Blazing Combat and market censorship as well as the creative gestation of the series in exclusive interviews. (STL065057) (C: 0-1-2)
MATURE THEMES
HC, 228pgs, PC SRP: $29.99