In a startling effort to out-pun Kieron Gillen, comics resident pun-slinging provocateur for the greater part of a decade now, IDW Publishing teams up again with writer/artist Nick Roche of Transformers fame for a new horror comic series called… Scarenthood. Tensions between the English and Irish have never been so high as Roche plans to release the pun-tastic title this Halloween.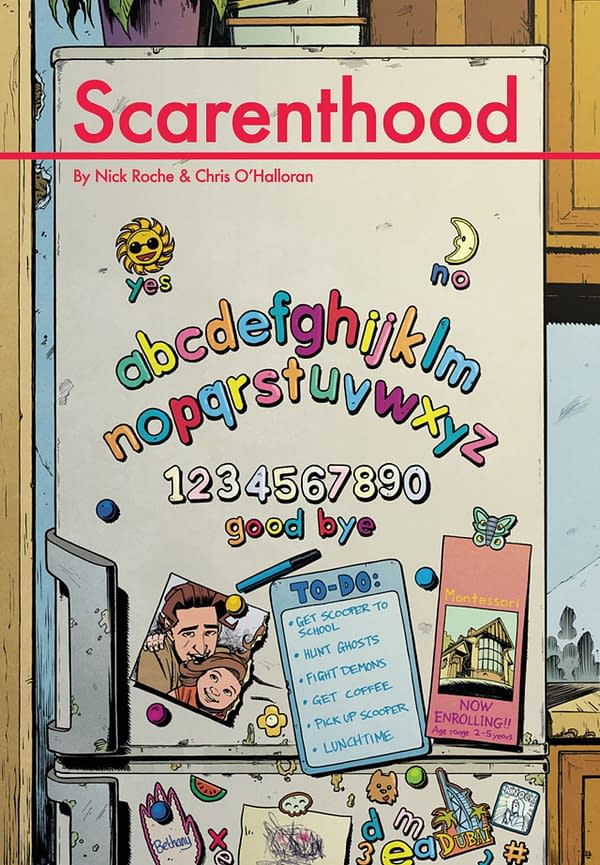 Here's how IDW Publishing, whose previous creator-owned horror hits include 30 Days of Night and Locke & Key, pitches Nick Roche's four-issue series:
With their kids away on a field trip, a group of parents disturbs an ancient evil buried beneath the old Church Hall, unearthing a decades-old mystery about a missing child, and inviting something… hungry into their lives. Suddenly, their mornings go from playdates and peanut allergies to a battle for the souls of one broken family⁠ — and one child in particular.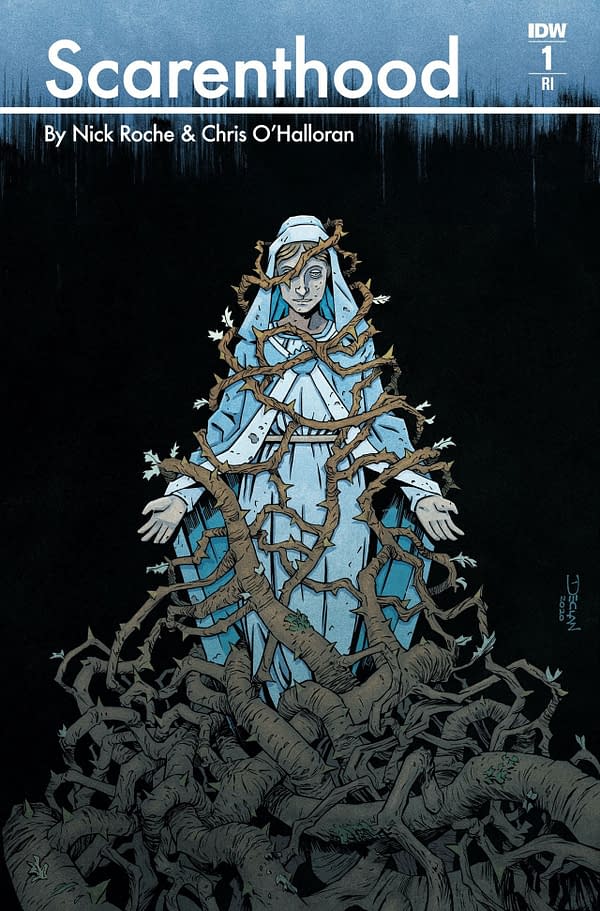 Creepy.
Beyond the effort to take Kieron "Pun Master Flex" Gillen's claim to fame, it sounds like Roche has an interesting story on his hands. Some of the best horror lives in indie comics, and this concept looks like an interesting one.
Roche, who was evidently listening to some of hip-hops most famous diss tracks when conceiving the title Scarenthood, added:
"My generation grew up in what seemed like a haunted Ireland: superstition still abounded, and everyone had seen moving holy statues, or lived near a stately home that had been burnt to the ground in a Satanic visitation, or knew someone who chopped down a Faerie bush and lived to regret it. Scarenthood is about realizing that some of those horrors from childhood are real, but nothing is more terrifying than ruining your own kid's life. Also: there are funny bits."
I'll undoubtedly take some funny bits with my horror.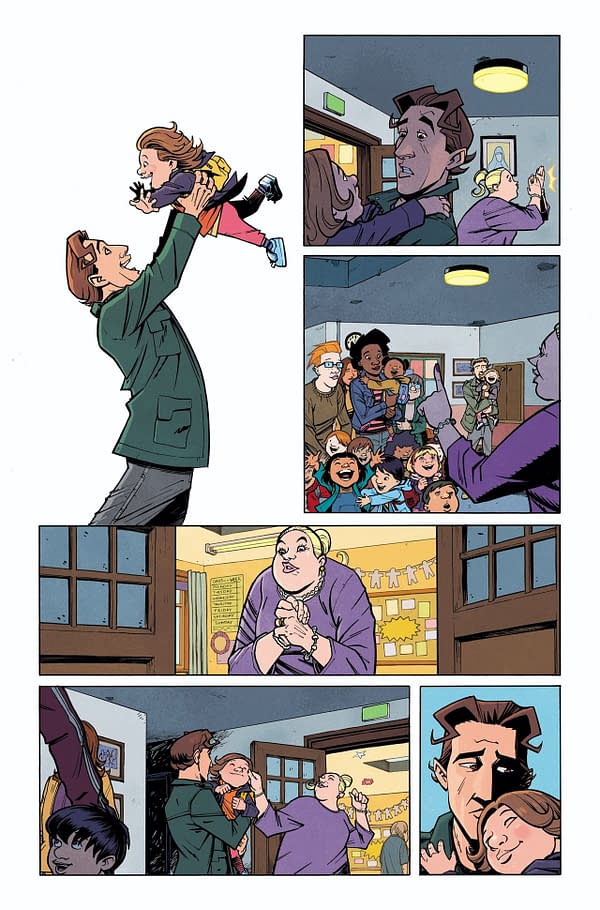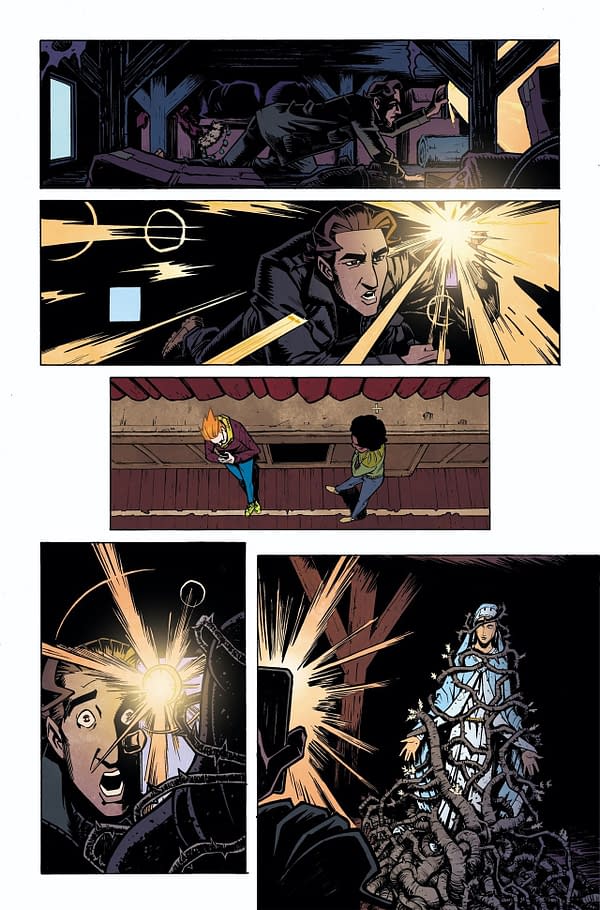 In addition to word from Immortal Hulk colorist Chris O'Halloran, who said of joining the book, "The spookier elements are such fun to work," editor David Mariotte chimed in. Mariotte, a mainstay at IDW Publishing since back when Kieron Gillen was only a mere Pun Prince, said:
"Through every project Nick Roche has done at IDW — Transformers, Monster Motors, and his cover work — he has brought an enthusiasm and viewpoint that greatly enriches the work. Having him and Chris O'Halloran bring Scarenthood to life (or afterlife as the case may be) here has been phenomenally exciting. They're telling a story close to their hearts, which elevates the humor, the scares, and the quiet moments in an authentic and beautiful way."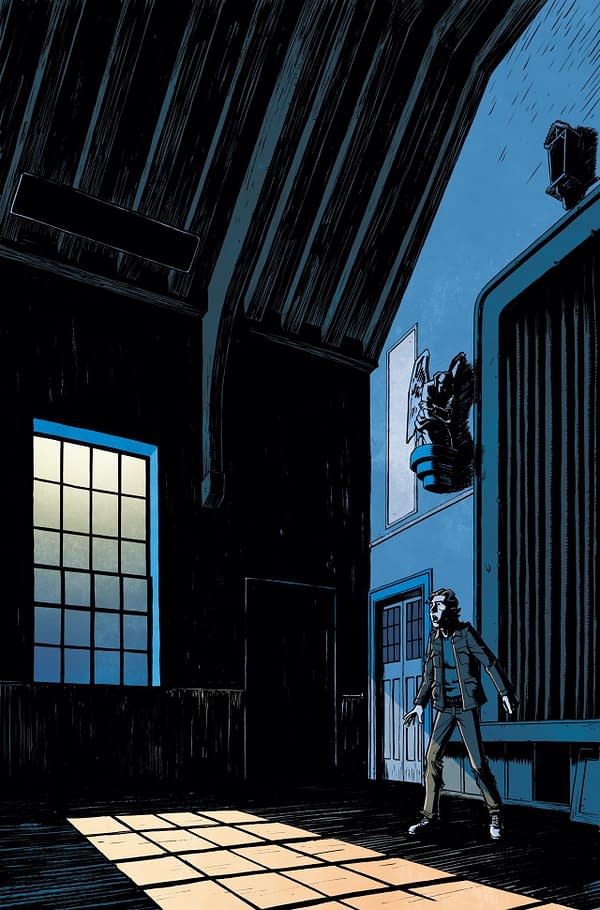 Scarenthood debuts this October from IDW Publishing.
Enjoyed this article? Share it!