Nichelle Wright – A New Captain America From Marvel For 4th Of July
June's The United States of Captain America #1 from Marvel Comics will introduce a number of new characters, including Aaron Fischer is described as "the Captain America of the Railways – a fearless teen who stepped up to protect fellow runaways and the unhoused" and that "Marvel Comics is proud to honor Pride Month with the rise of this new LGBTQ+ hero."
Whereas in July's The United States of Captain America #2, will debut another new Captain America, Nichelle Wright, created by Mohale Mashigo and Natacha Bustos, as a young Black woman.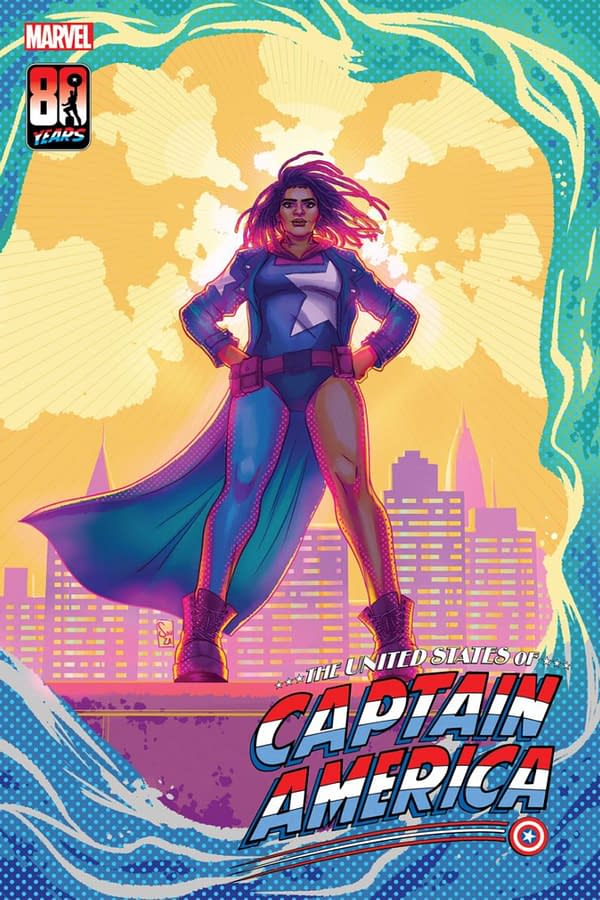 "The thing I can say about Nichelle is that she is working day and night to bring change into a world where she feels defeated," Mashigo said. "Nichelle is a light in a dark time and she wants to take ownership of her community and space in America."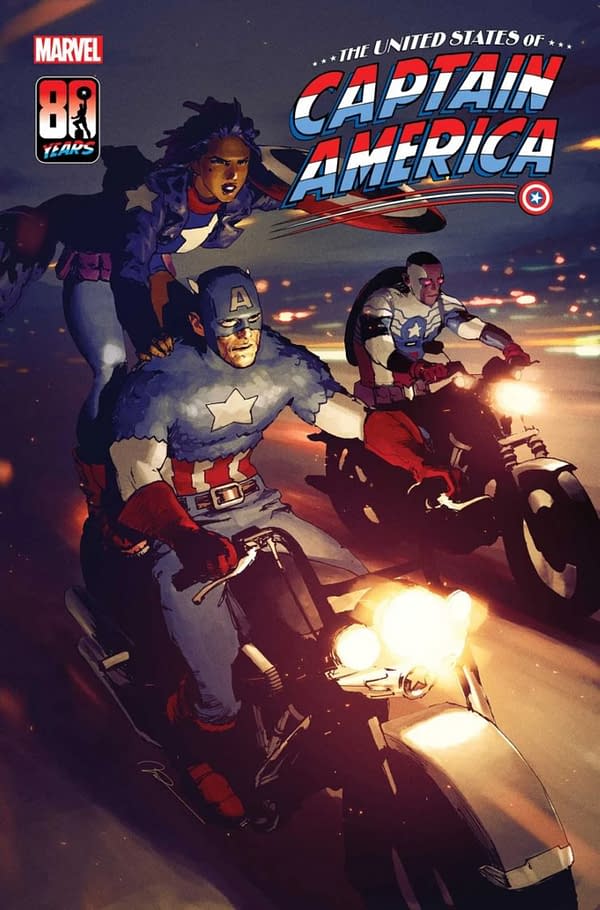 "There are very few occasions when you have the opportunity to contribute to the creation of a character as genuine and powerful as Nichelle," Bustos added. "She is undoubtedly one of the characters that I am most proud to have designed, for all that she represents and what she means for the community."
THE UNITED STATES OF CAPTAIN AMERICA #2 (OF 5)
Written by CHRISTOPHER CANTWELL & MOHALE MASHIGO
Art by DALE EAGLESHAM & NATACHA BUSTOS
Cover by GERALD PAREL
Variant Cover BY ERNANDA SOUZA
Steve Rogers and Sam Wilson are hot on the trail of the shield thief, but their adversary remains one step ahead, and he has friends in low places. Some of Captain America's oldest enemies are behind this scheme, but can Sam and Steve figure out who these enemies are and what they want, in time to stop them?
And in a story by Mohale Mashigo (MARVEL VOICES: LEGACY) and Natacha Bustos (MOON GIRL & DEVIL DINOSAUR): Who is Nichelle Wright, the Captain America of Harrisburg? And will her community stand up for her when the shield thief frames her for a terrible crime?
The new Captain America-themed miniseries written by Christopher Cantwell and a rotating team of writers and artists will spotlight five new characters inspired by Steve Rogers to defend their communities. The series will also co-star previous shieldbearers Falcon, Winter Soldier and US Agent, who are all currently appearing in Disney+'s The Falcon and the Winter Soldier.