Runaways #28 is in stores from Marvel Comics next week, by Rainbow Rowell and Andres Genolet. We should find out soon, when the March solicitations come out, whether or not Runaways has a future after this story arc. We certainly hope so though, as things have changed drastically for our heroes in the last few issues.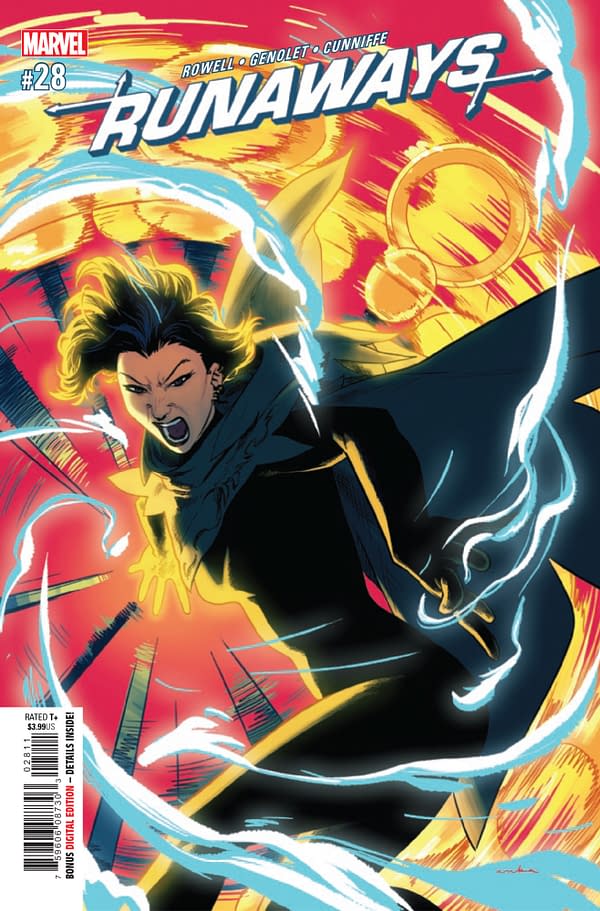 And they're continuing to change, as we find in this preview Nico getting up early for a workout session with the Runaways' new benefactor (and perhaps parental figure), Doc Justice.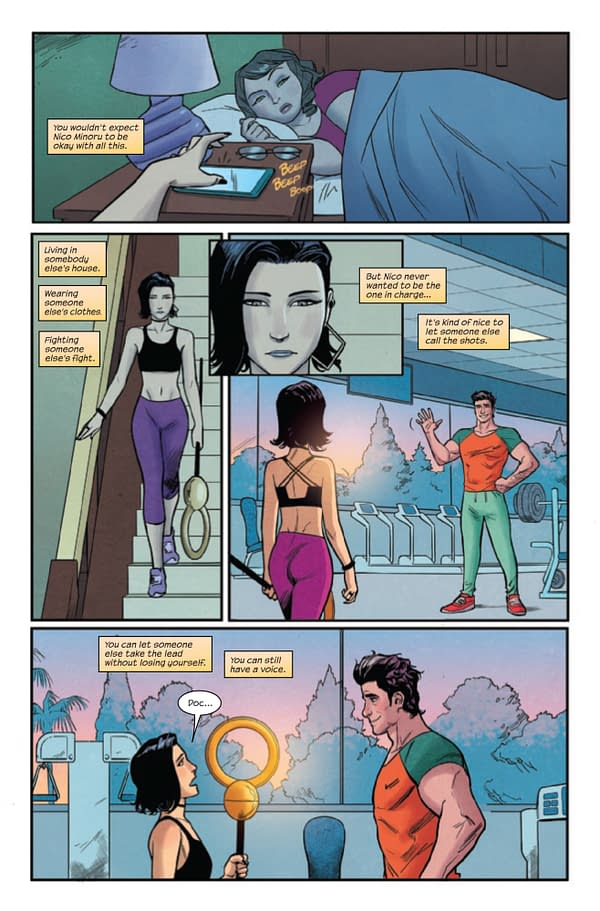 Doc Justice has certainly been more perceptive than most, being the one to notice that Nico has been acting strangely about using her magic. He doesn't know that's because every time Nico uses her staff to cast a spell, she loses more of her soul, but that's because Nico hasn't told anyone that.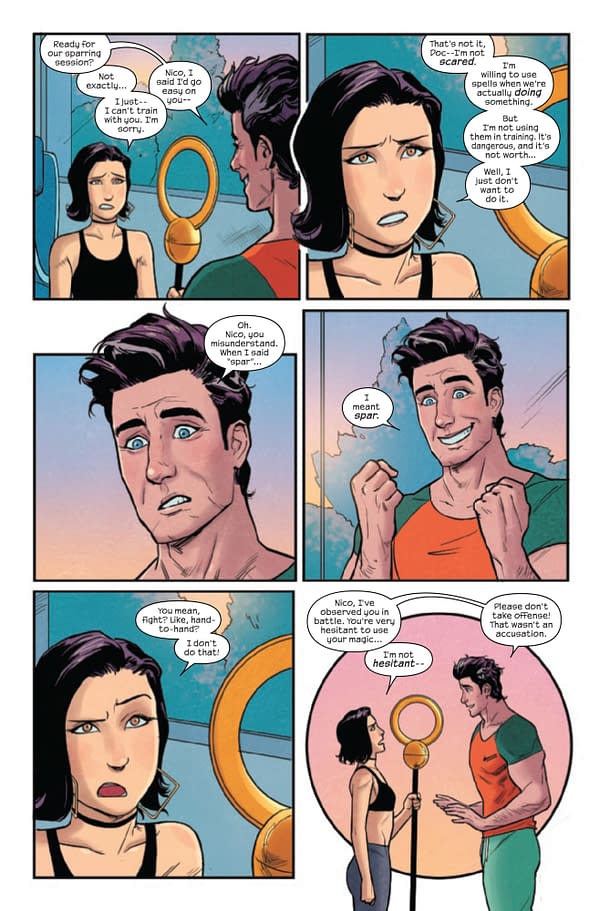 Without knowing her motivation, however, Doc Justice has a solution in mind.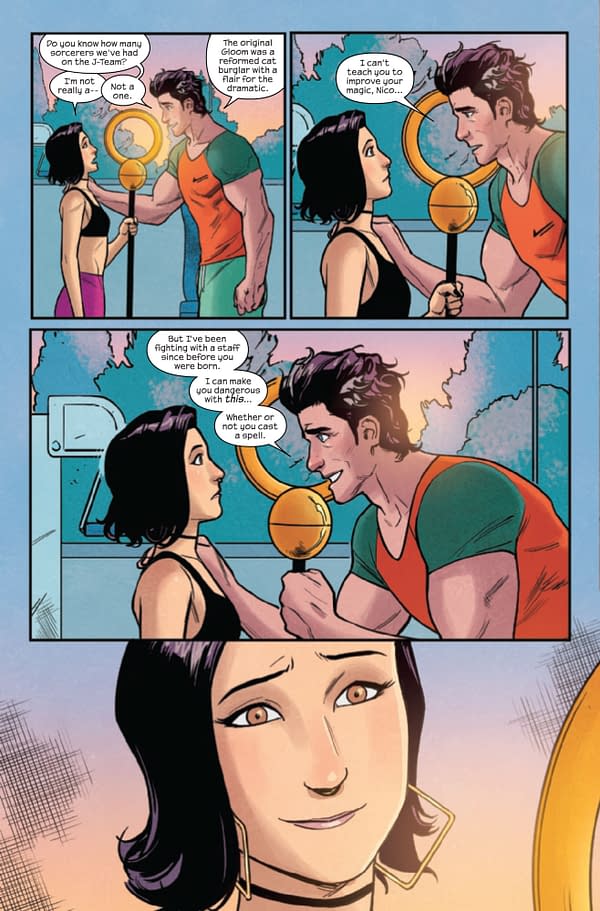 He's going to teach her how to kick ass without magic.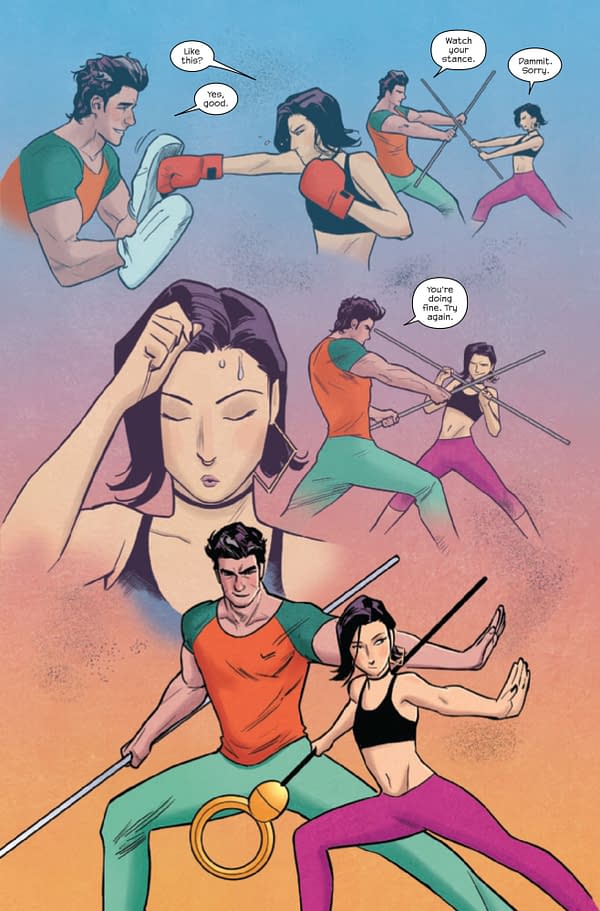 Doc Justice really does seem like a great guy. It's too bad that the other shoe is almost certainly going to drop before this story arc is done. Runaways #28 hits stores on Wednesday.
RUNAWAYS #28
OCT191057
(W) Rainbow Rowell (A) Genolet, Andres (CA) Kris Anka
J-TEAM GO!
• While the Runaways are wards of (LA's Most Venerable Hero) DOC JUSTICE, it's only polite to make themselves useful, right?
• It's hard to see a downside to fighting alongside this cape-wearing crusader for justice!
• Their costumes (designed in real-life by the legendary KRIS ANKA) may be secondhand, but they look amazing! And the Doc's got one for every–wait…
Rated T+
In Shops: Dec 18, 2019
SRP: $3.99
Enjoyed this article? Share it!