No American Comics In British Comic Shops Next Week
While the last year saw DC Comics go exclusive with Lunar Distribution and Marvel Comics go exclusive with Penguin Random House, in the UK the only way you get your monthly American comics is still through Diamod. They tried with Lunar and UCS when that was a thing, and retailers ended up paying more for direct ships from the USA than the comic books were worth. Diamond and Diamond UK use extraordinary economies of scale and negotiated air shipping rates for over twenty years, that not even Penguin Random House can get close to achieving. Yet.
So, basically, this week next week when Diamond decides to skip a week during the Christmas schedules has to skip a week between Christmas and New Year's Day because of issues with couriers and opening hours, every British comic book shop also has to skip a week. So there may be comic books you will have to wait another week for.
Diamond Comics UK, the British wing of Geppi Family Enterprises and Diamond Comic Distributors announced back in March that they will "continue to distribute DC comics and collected editions in the UK through December 31st, 2021." Presumably a little longer at this stage as well.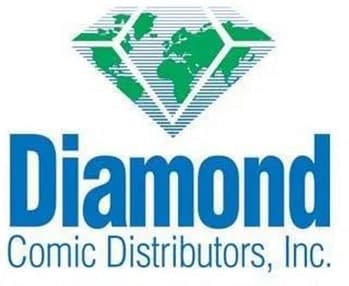 UPDATE: We got the wrong week, apologies, it is NEXT week when there will be missing comic books in Britain. That's what comes from my trying to work ahead for the holiday period, sometimes I work too far ahead. Still, there will be plenty of other things to fill your brains. Apologies.
Diamond UK is the sub-distributor of Diamond Comic Distributors, owned by Geppi Family Enterprises with an effective monopoly on direct market distribution to comic book stores in the UK for Marvel, DC, Image, Dark Horse, IDW, Boom, Dynamite and most other major American comic book publishers.