Junji Ito's full-throttle adaptation of Osamu Dazai's novel No Longer Human is one of the major comics events of the year. We ran a rave review of it recently.
Now publisher Viz Media has released a video interview with Ito about his approach to adapting one of Japan's major works of literature.
The mild-mannered and thoughtful Ito gives us several insights that we couldn't have otherwise guessed. Ito said his usual horror stories were aimed at a female teen audience. I didn't expect that.
The most interesting part of the interview was hearing Ito talking about how he chose a literary work to adapt for his new project. Ito had read a Dazai story in high school but this was the first time he ever read No Longer Human. He identified with protagonist Yozo's pathological self-consciousness. This is the extreme self-consciousness that drives Yozo into acts of moral cowardice and destructive affairs with multiple women. Ito felt that Dazai modeled Yozo after himself and the book was a veiled autobiography.
Changes in Adaptation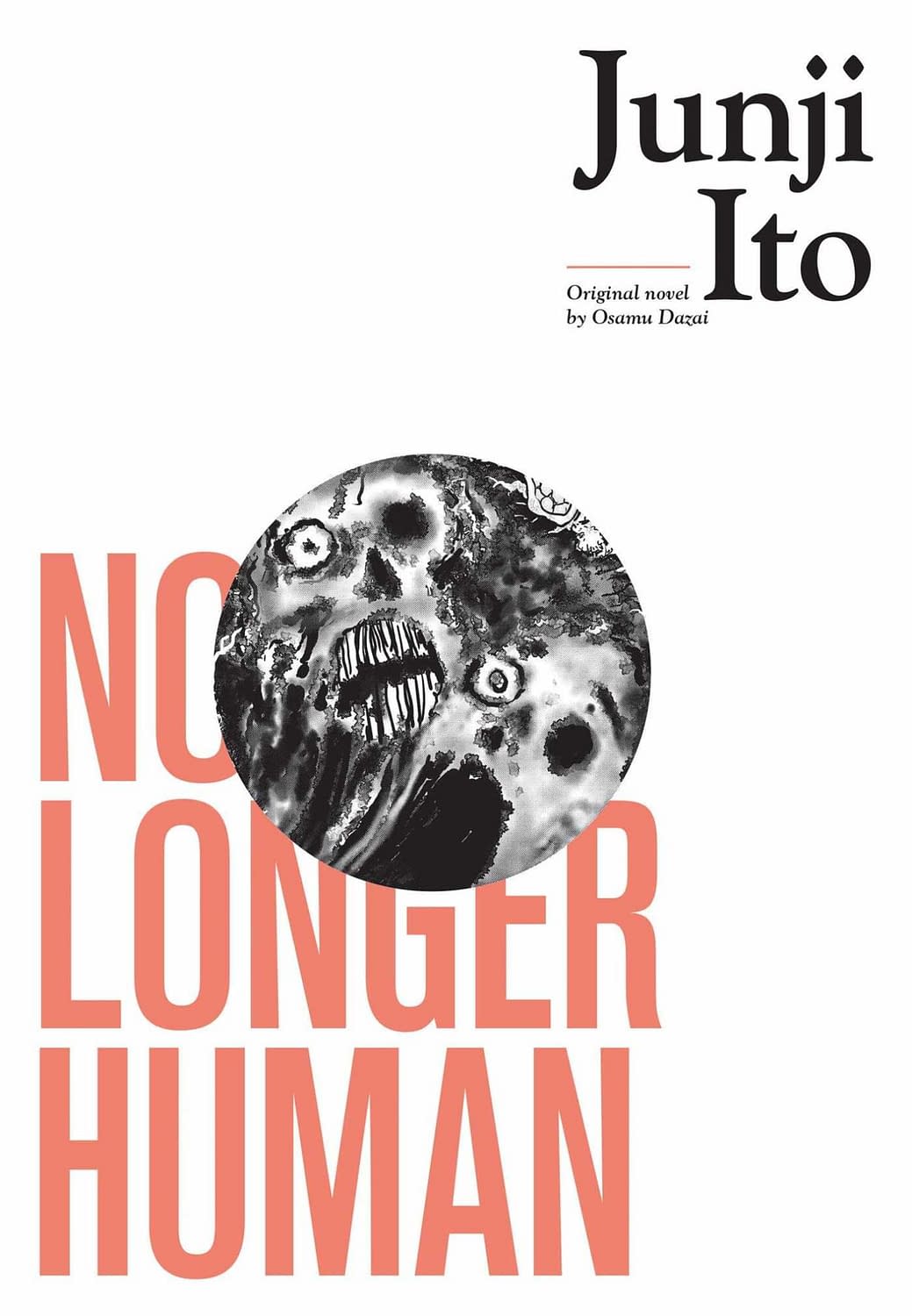 Ito actually changed the story in his adaptation. He made the melodrama even more lurid and violent. Ito also had a character recur throughout a story as a ghost hanging around Yozo's shoulder like a guilty conscience.
Ito used all the tricks in his arsenal to push that horror of the story to the forefront. The sex is also more explicit than in the novel. He also made minor characters more crazy and violent than they were in the book, adding "I might have overdone it…"
Ito also drew on elements from another author's book, Natsume Soseki's Kokoro for this adaptation. He also structured the story as a Kaidan, a traditional Japanese ghost story with commentary on the human condition.
"I want people to know that this is a horror story."
Well, he certainly succeeded.
Enjoyed this article? Share it!