No New Doom Patrol In March From Young Animal, But A First Issue Director's Cut Instead
Fans of Gerard Way and Nick Derington's Doom Patrol already have to wait two weeks for this month's issue, as the comic was pushed back from December 14th to December 28th, though with the consolation that the book is 40 pages long with no price increase. It looks like, come March, they'll have to wait some more, as there's no new issue of the book scheduled for that month, according to Young Animal solicitations revealed EXXXCLUSIVELY over at CBRama.com. The first arc concludes with Doom Patrol #6 in February, so this could be a sign that Young Animal, or at least Doom Patrol, plans to follow the Image model of putting out a single arc, then taking a little time to get ready for the next one.
Luckily for fans of the book, March will see a directors cut of #1 so they can double dip and get their fix.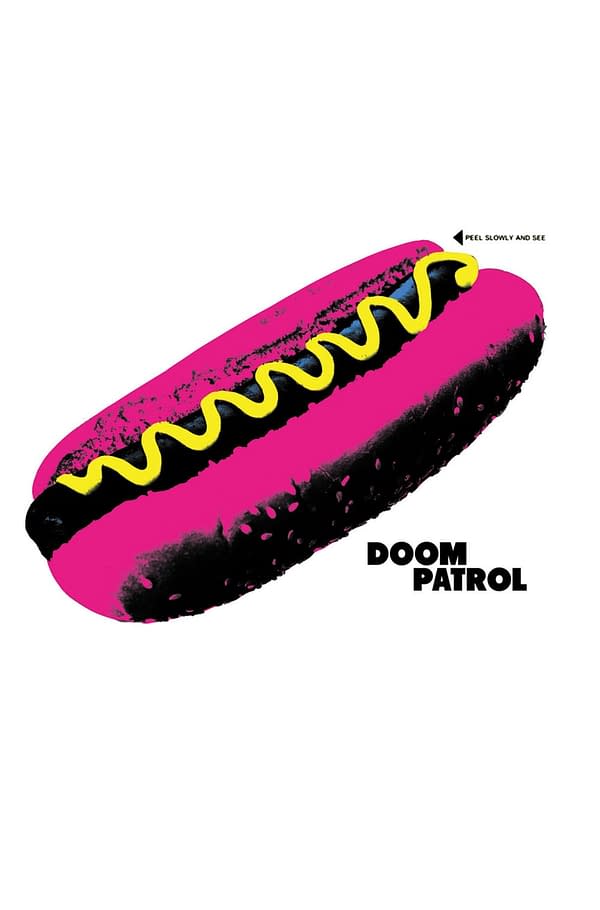 DOOM PATROL #1 DIRECTOR'S CUT

Written by GERARD WAY—Art by NICK DERINGTON—Cover by GERARD WAY

Get the inside scoop on one of the year's most talked about debuts! Experience DOOM PATROL #1, presented in its original raw pencil form, along with behind-the-scenes details including preliminary art, process material and more!

RESOLICIT • On sale MARCH 1 • 48 pg, FC, $5.99 US • MATURE READERS
And we know that we'll also be getting a Doom Patrol one-shot with artist Simon Bisley sometime in 2017 as well.
Here's the rest of the Young Animal books shipping in March: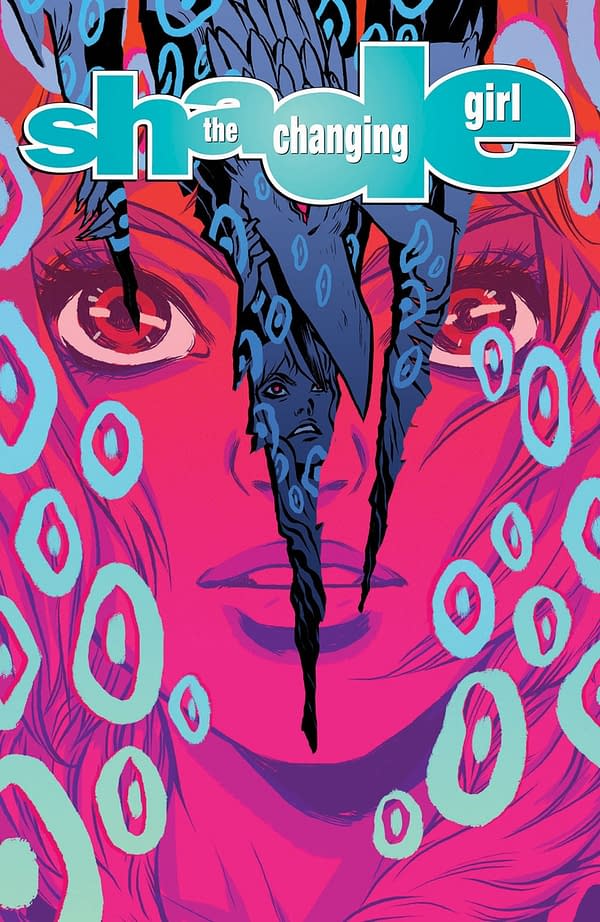 SHADE, THE CHANGING GIRL #6

Written by CECIL CASTELLUCCI—Art by MARLEY ZARCONE—Cover by BECKY CLOONAN—Variant cover by MARLEY ZARCONE

When Shade took over Megan's body, Megan had to go somewhere—and that she did. The displaced Earthling flew across the galaxy and back, and now that she's home, Megan is pissed! It's alien invader versus teenage bully in the climactic conclusion of our first arc! On sale MARCH 1 • 32 pg, FC, $3.99 US • MATURE READERS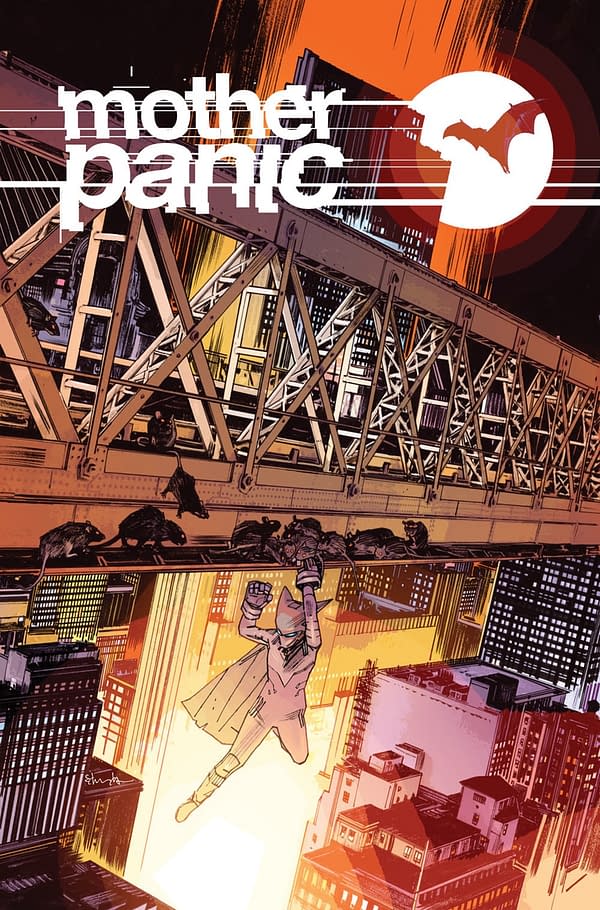 MOTHER PANIC #5

Written by JODY HOUSER—Art by SHAWN CRYSTAL—Cover by TOMMY LEE EDWARDS—Variant cover by MICHAEL CHO

While hunting a new target, Mother Panic may have found her first ally in the strange and enigmatic Pretty. But nothing involving Gather House is ever what it appears to be. Can Pretty really be trusted? And what exactly is going on in Violet Paige's basement?

On sale MARCH 22 • 32 pg, FC, $3.99 US • MATURE READERS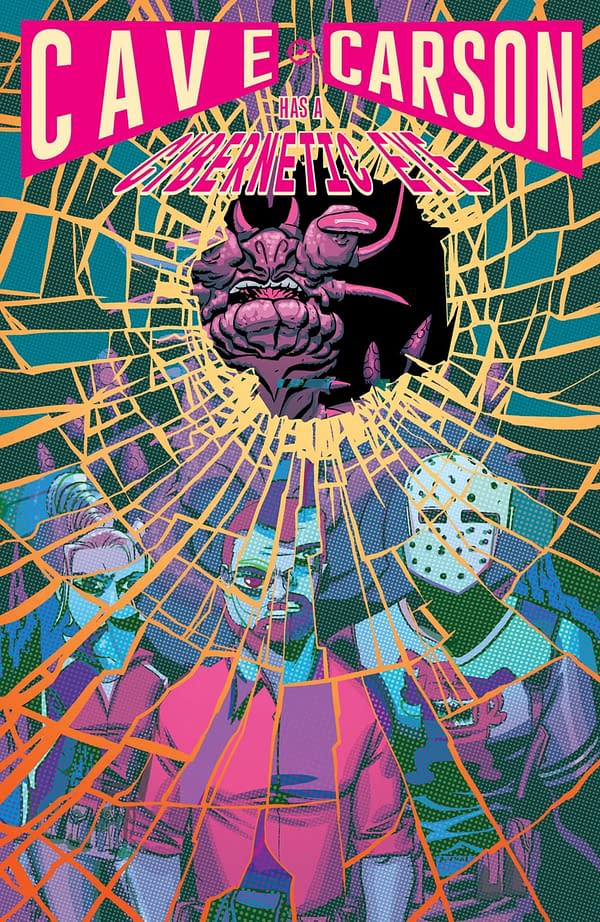 CAVE CARSON HAS A CYBERNETIC EYE #6

Written by JON RIVERA—Art and cover by MICHAEL AVON OEMING—Variant cover by BRENDAN MCCARTHY

The end of the beginning is here! Cave Carson and company must battle through hordes of Fungus Beasts to prevent EBX from awakening the ancient being known as the Whisperer. With the fate of the world hanging in the balance, how can a spelunker, a vigilante and a college sophomore defeat an ancient evil? Don't worry, because Cave Carson has a plan! Whether it's a good plan remains to be seen…

On sale MARCH 15 • 32 pg, FC, $3.99 US • MATURE READERS