 DC Comics media partner Comics Alliance posted a preview of this week's Superman comic. Featuring Jonathan Kent and Damian Wayne and… someone else. Because Jonathan Kent, son of the pre-52 Superman and Lois Lane, is as clumsy as his dad's alter ego. Googly eyes at Maya. But she is working for someone.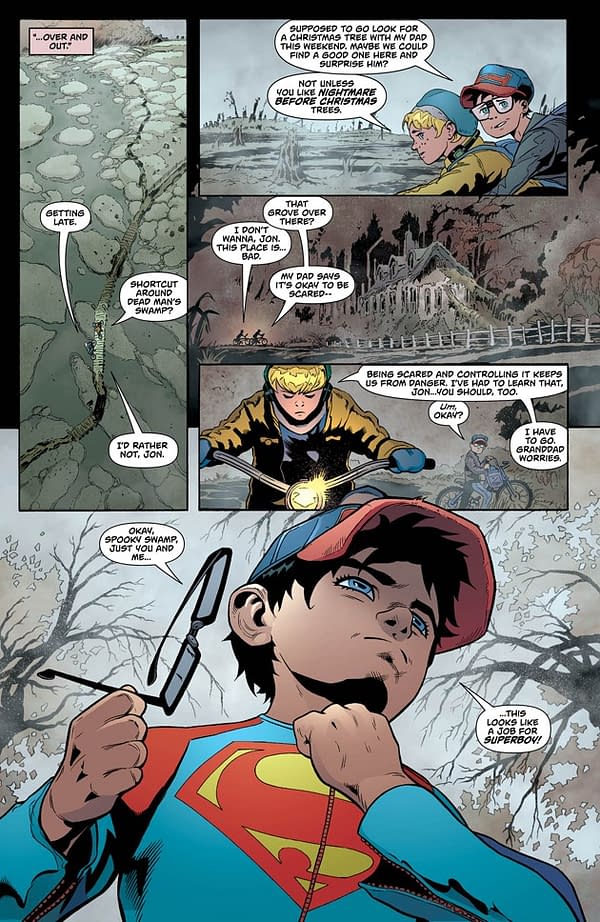 Someone manipulative, using others to do his bidding. Who has brought some friends with him. And does have a habit of stringing his peers up. So, yes, Damian Wayne. But what about Maya? Well, as she says, that's NoBody, from Robin: Son Of Batman making her first DC Rebirth appearance, hell, her first Superman appearance and proof that more of the New 52 is making its way over… slowly.
Enjoyed this article? Share it!