Last year's Norroway Book 1: The Black Bull of Norroway by Cat Seaton and Kit Seaton, collected and published by Image Comics, made a lot of Best of The Year lists despite coming out towards the end of it. A year on, what's the release schedule for the second volume? Well, Amazon gives us the listing – but it's a way away. September 2020.
Norroway Book 2: The Queen of the High Mountain Paperback – September 1, 2020
by Cat Seaton, Kit Seaton

Happiness is an illusion when unfinished business awaits.

Seven years have passed since the disastrous events of BOOK 1, and now it's time for Sibylla to face her curse-breaking destiny. When Troll Kingdom soldiers arrive in the once-safe town of Fiskeby, she's forced to flee up the Glass Mountain. But the moment she steps foot on Troll lands, she's thrown into a jail cell, where she discovers her amnesiac ex-fiancé is set to wed the Troll Queen's daughter. Using all of her wits, she must convince the princess to turn against her own mother, or else face execution on the day of the wedding-and doom the kingdom to remain cursed forever.
Here's a look at the character design work in progress… and you can get even more by joining their Patreon.
To be fair, Kit has been drawing the Wonder Woman: Warbringer graphic novel for DC Comics out in January…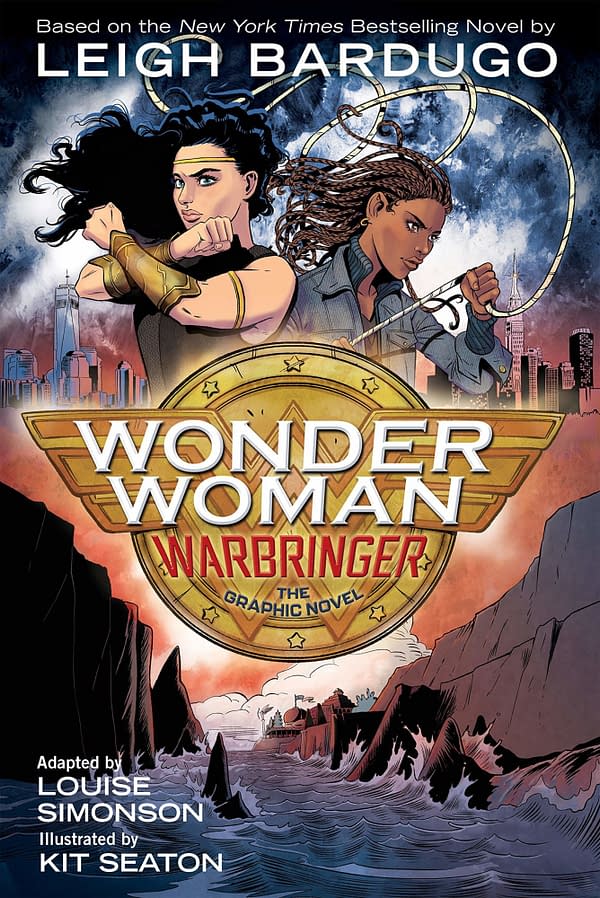 She will become one of the world's greatest heroes: WONDER WOMAN. But first she is Diana, Princess of the Amazons. And her fight is just beginning. Based on the New York Times bestselling novel by Leigh Bardugo, this graphic novel adaptation brings to life Diana's first adventure beyond the hidden shores of Themyscira.

Diana longs to prove herself to her legendary warrior sisters. But when the opportunity finally comes, she throws away her chance at glory and breaks Amazon law–risking exile–to save a mere mortal. Even worse, Alia Keralis is no ordinary girl and with this single brave act, Diana may have doomed the world.

Alia just wanted to escape her overprotective brother with a semester at sea. She doesn't know she is being hunted. When a bomb detonates aboard her ship, Alia is rescued by a mysterious girl of extraordinary strength and forced to confront a horrible truth: Alia is a Warbringer–a direct descendant of the infamous Helen of Troy, fated to bring about an age of bloodshed and misery.

Together, Diana and Alia will face an army of enemies–mortal and divine–determined to either destroy or possess the Warbringer. If they have any hope of saving both their worlds, they will have to stand side by side against the tide of war.
…and the Brightly Woven graphic novel from Disney.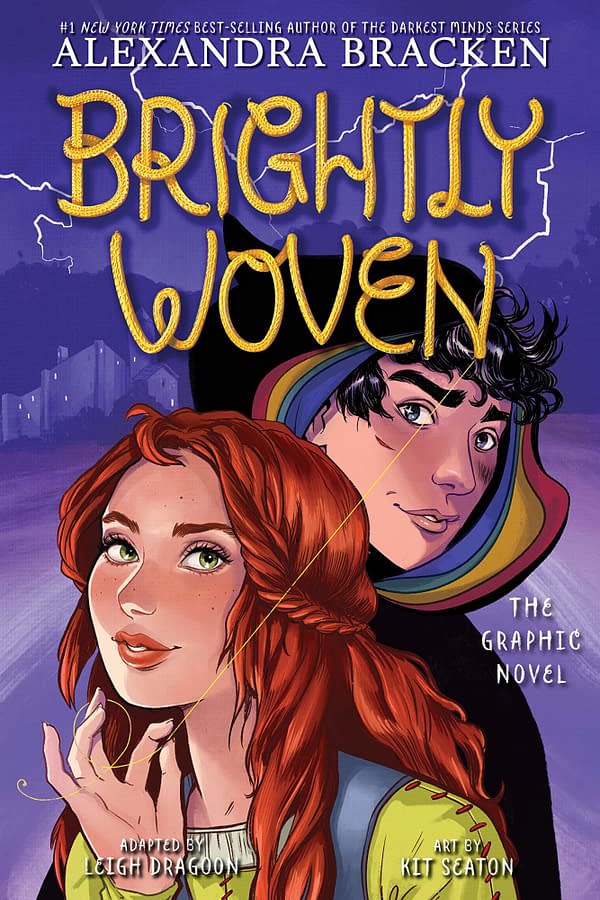 After young wizard Wayland North brings rain to a region that's been dry for over ten years, he asks fourteen-year-old Sydelle Mirabel, who is a skilled weaver and has an unusual knack for repairing his magical cloaks, to accompany him on a quest to stop an imminent war within their kingdom. Though Sydelle has dreamt of escaping her home, she finds herself awed and afraid of the ragtag wizard who is unlike the magicians in the tales she's heard. As they rush toward the capital, the pair are pursued by a dark wizard and plagued by unusually wild weather. But the sudden earthquakes and freak snowstorms may not be a coincidence. As Sydelle discovers North's dark secret and learns to master her own mysterious power, it becomes increasingly clear that the fate of the kingdom rests in her fingertips.
Enjoyed this article? Share it!