Now It's Time For Justice League Vs Suicide Squad To Make A DC Watchmen Reference (SPOILERS)
'Member Watchmen? 'Member?
Today's Justice League Vs Suicide Squad #5 is the latest to titillate us with a Watchmen reference in an attempt to make us think that it also somehow ties in with the much hyped and teased merging of the Watchmen characters with the DC Universe.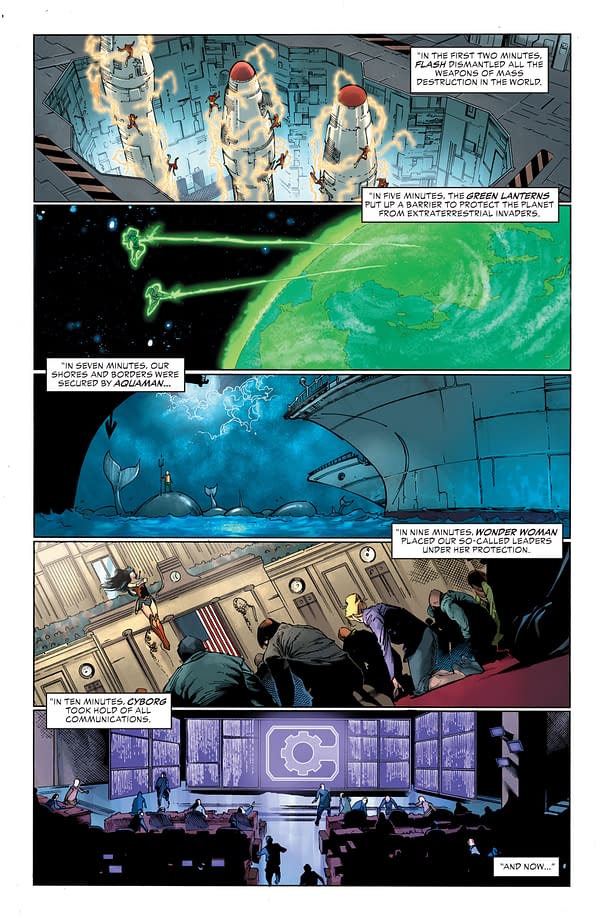 So for those who come across a certain page, with Maxwell Lord having controlled the Justice League and got them to declare world peace by becoming fascist dictators, by disarming nuclear weapons, building a wall, controlling the UN and smashing into the White House all the day before Inauguration – hang on, are we sure Nick Spencer didn't write this?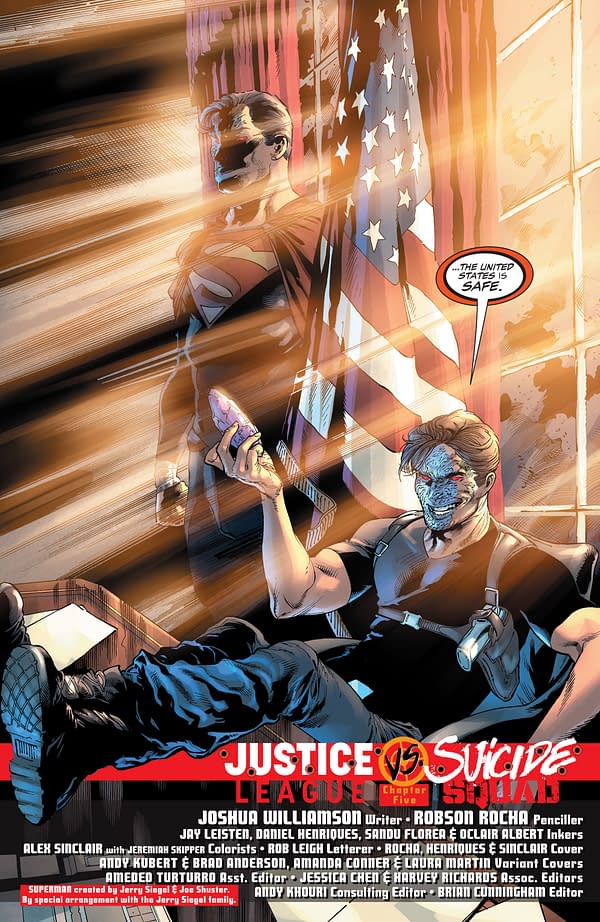 Anyway, it means that when we see Maxwell Lord celebrate achieving world peace like this… With his hands in the air like he just don't care, we instantly flashback to this.
Of course, the big difference is that Ozymandias does actually succeed, and there is a strong possibility his status quo will remain, inconvenient Kind Hearts And Coronets notebooks aside. Whether his the bad guy or the good guy, pragmatism over idealism, that kind of discussion is at the heart of the comic. What ends justify what means?
In Justice League Vs Suicide Squad however, he unleashes a familiar evil that's very very naughty indeed.
So slightly less nuance there.
And only a few months until… Justice League Vs Suicide Squad #5 by Joshua Williamson and Robson Rocha is published today by DC Comics.