How Comics Creators Should Pitch to Hollywood and Protect Themselves
Buddy Scalera hosted his final Comic Book School panel at NYCC, "Comics and Hollywood: What Comic Creators Need to Know Now" on Sunday. He assembled a panel of comic creators who now deal regularly with Hollywood to give tips on how to prepare for dealing with Hollywood.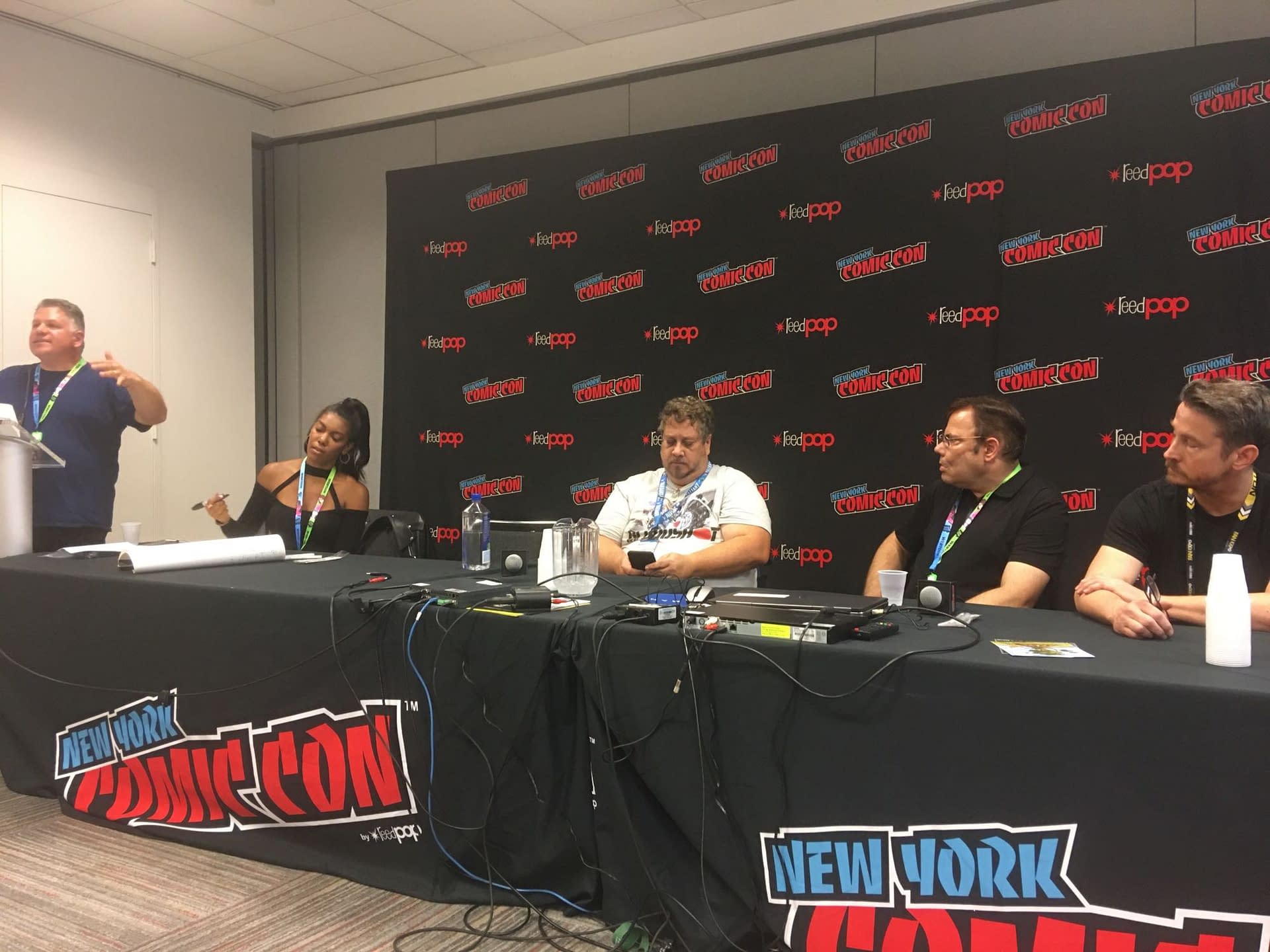 The panelists were:
Matt Hawkins, comics writer, screenwriter and the head of Top Cow. He has sold dozens of properties to Hollywood, and got paid to write dozens of hours of scripts.
Jeff Gomez, of Starlight Runner, writer and consultant. He was one of the first people to coin the term "transmedia" to describe a franchise appearing in diverse medium: books, TV, movies and so on.
Kevin VanHook, writer, producer, and co-creator of Bloodshot at Valiant. He has made seven movies and sold his FX company to makers of Simpsons and King of the Hill.
What to Pitch
Jeff talked about creating worlds for franchises. You story should extend beyond the miniseries. The worlds you create should generate many types of stories that can be told across different medium. Video games want worlds. Streaming services want big worlds that can generate potential spinoffs.
Matt advocated the "iceberg method" of storytelling. Know 100% of the world but show only 10% in the story. Flesh out your characters, know why we like or care, make them identifiable.
Kevin gave tips on how to pitch, hone in on high concept log lines.
Matt talked about the art of pitching: practice and watch yourself. He videos himself to see what doesn't work, noting hs body language, gestures, verbal ticks and flaws to correct, hone to fine point. Be methodical. By the time you're pitching, you have the performance down.
Kevin encouraged creating sizzle reels to get interest and presages for properties.
Jeff agreed and said you need to respect the media, make your sizzle reel matter. Visuals always impress a room.
Jeff said the production companies are on fire and you are the fire hose. They're hungry for content. They're not looking for copies of past stuff but original authentic personal material.
Culture is more diverse now so more open to diverse stories. It's not just about white saviors anymore. Producers now seek stories about all kinds of people from different cultures.
Be ready: understand the norm so you don't settle for less. Beware of vague language in contracts that can end up ripping you off. That's why you need a lawyer, even if you're good at reading contracts.
"Waterfall" is a term for the chain of recoupment traps that can mean you end up not getting royalties. Be careful of producer credits and definitions. Don't hand those credits out to anyone. Pick only people who bring value to the project.
The Bullet Points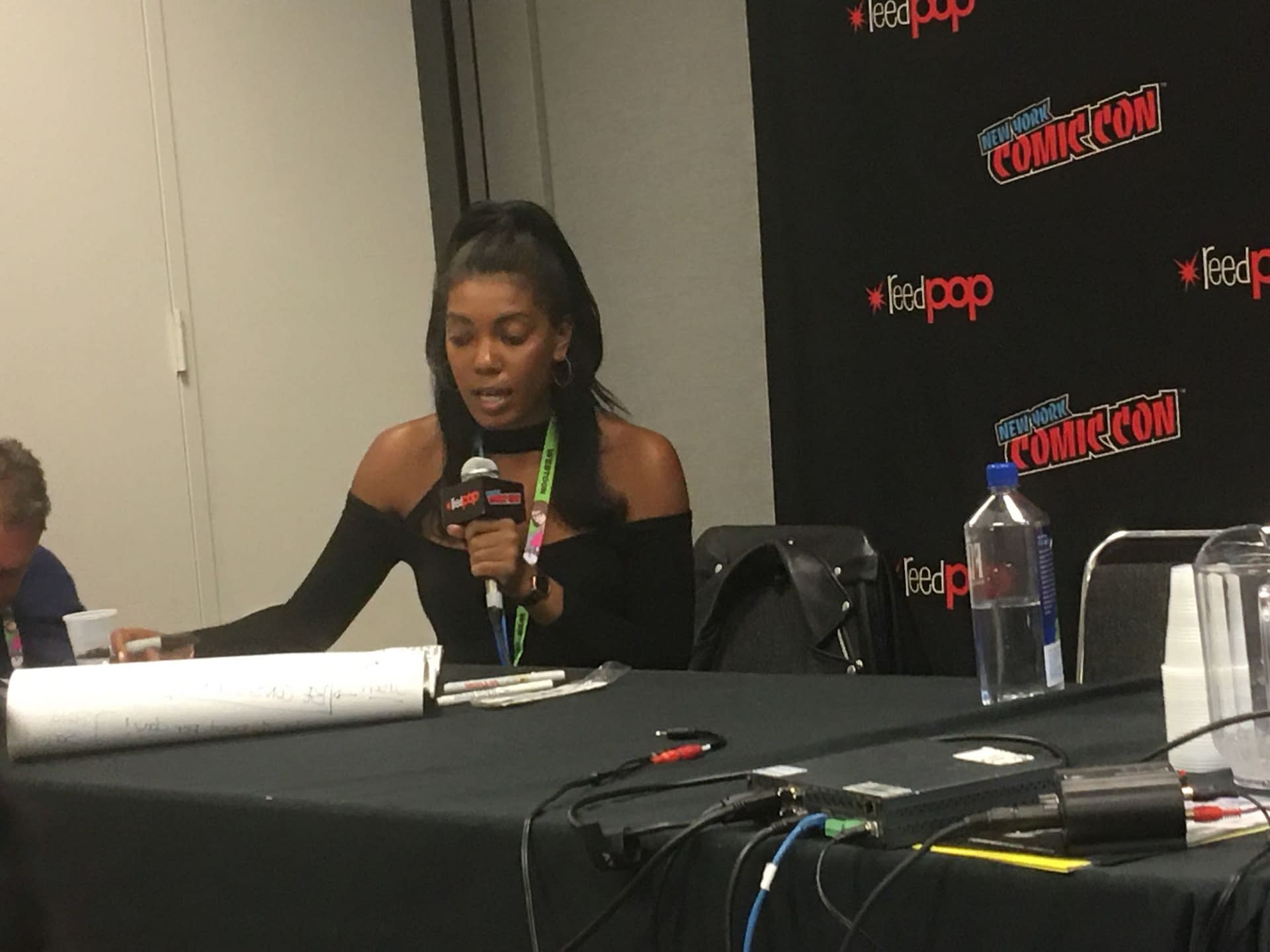 Once again, comedienne and wordsmith Asha Davis write all the bullet points down on two pages and read them out like a poetry slam. Since we don't get to hear the audio here, she kind gave us permission to publish her pages.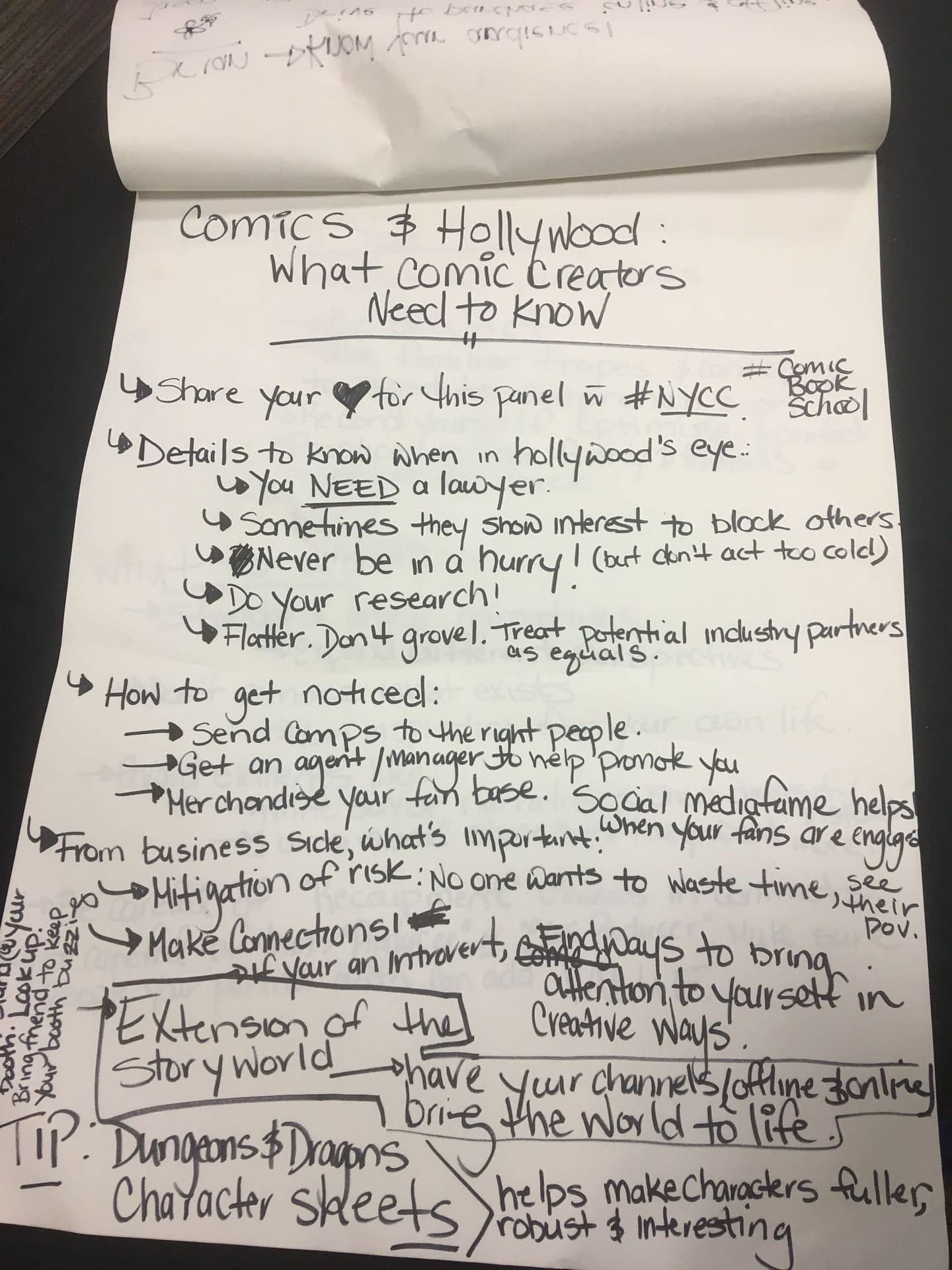 Notice the details and nuance? There's more.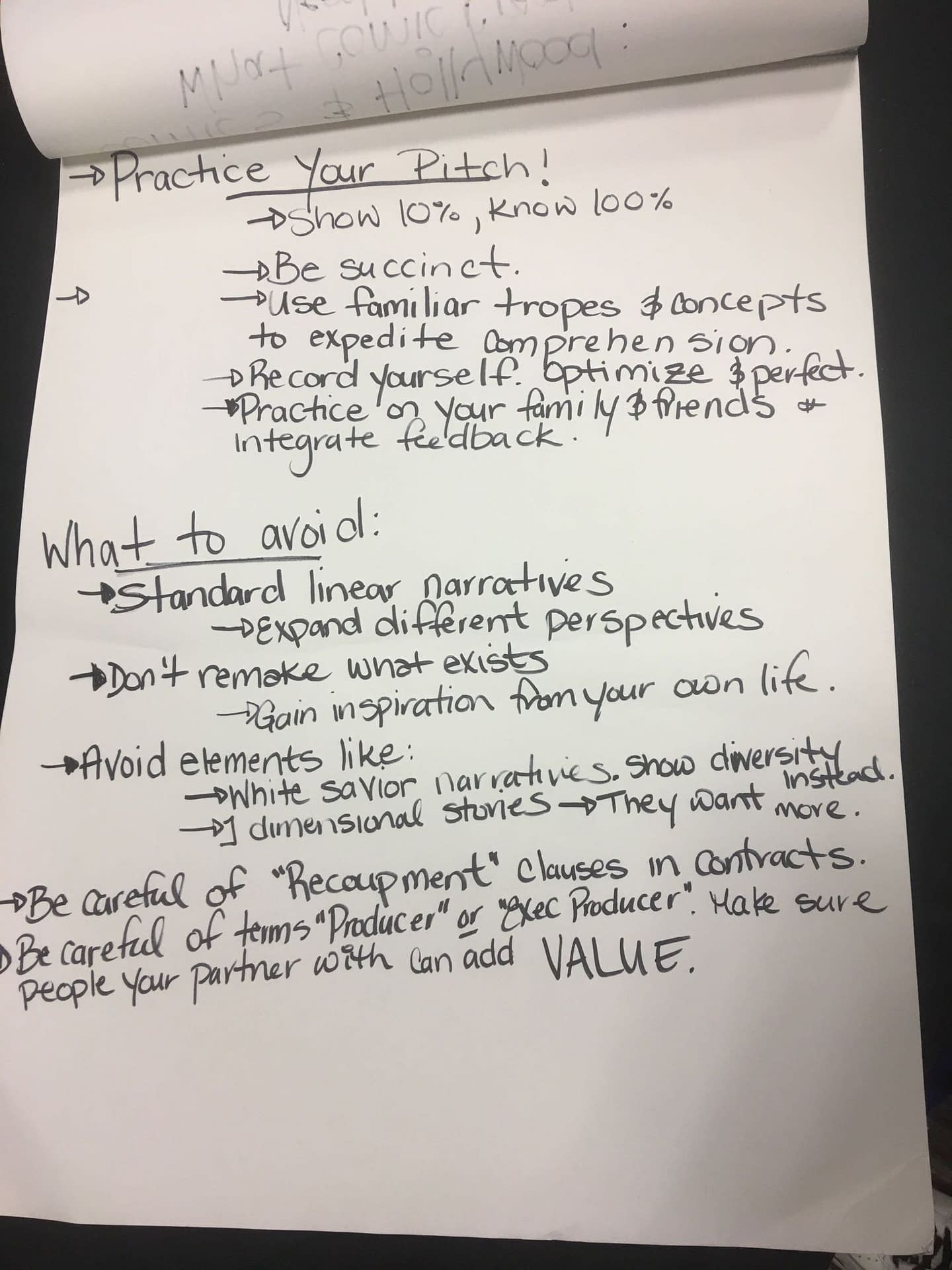 If you ever deal with Hollywood, remember this.
You can find more information about Comic Book School here.