Posted in: Comics, Conventions, NYCC | Tagged: censorship, Comics, comics censorship, graphic novels, HRL, lgbt, new media, NYCC, sex, Sex Education
---
NYCC Talks Graphic Sex: Comics, New Media, And The Queering Of Sex Education
John Odum reports from a very NSFW panel at NYCC 2017:
To attend the Graphic Sex: Comics, New Media and the Queering of Sex Education panel, one had to leave the NYCC-prime universe of the Javitz Center and undertake the 20-minute walk to the New York Public Library, which serves as host for a "satellite" comic con geared toward teachers' and librarians' professional development. With panel titles like Graphic Novels as Primary Sources and Connecting Pros and Librarians, participants exchange the cold utilitarian chic of a convention center for marble and century old woodwork, and walls full of enormous portraits of besuited white dudes smiling down at them — all while minimizing the jostle of too many Boba Fetts. In this context, if you entered the Graphic Sex event expecting something edgier, or perhaps a panel that skirted the nexus of the educational and the erotic, you would have been disappointed, as it was very much in the professional development vein.
This isn't to suggest it was a cold, sterile affair; quite the contrary. Panelists Dr. Karen Birgit Pols, sex artist KD Diamond, Librarian Valerie Acklin of CCGC (Cosplay, Comics, and Geek Culture) in Libraries, New York Public Library Youth Services Consultant Derek Ivie, YouTuber Lindsay Amer, and Moderator (as well as teen/tween book author) Nola Thacker imbued the discussion with a relaxed, warm good-humoredness.
Of course, good-humoredness must be a professional survival strategy, considering the cards stacked against them. The event began with a review of some sobering statistics. Of the only 24 states that require sex education, 19 of them require that the instruction explicitly be contextualized within marriage. Worse, of the only 12 states that require discussion of sexual orientation, three of them require only negative information on non-binary gender be taught.
Panelists reviewed their lists of personal influences and recommendations, citing such comics (and books) as Liza Bley's Not Your Mother's Meatloaf, Erika Moen and Matthew Nolan's Oh Joy Sex Toy, and children's book Worm Loves Worm (Ivie: "It's just two worms!").
Amer stressed that the importance of working in comics and new media was about accessibility; that anyone of any age and access to Google can find her work. Diamond went even further, adding that "comics are the ultimate way to teach everyone about anything."
When the topic drifted to the line between sex education content and pornography, the panel became more circumspect. Diamond noted that her Girl Sex 101 was "intentionally made…pornography. I don't know how a library can assess that."
Acklin (who has engaged with the question professionally) added that there are "no hard and fast rules," noting that the intent of the work — whether to educate and inform or to titillate — was "extraordinarily important."
"But it's a blurry line," she noted, before musing that porn and sex education materials aren't necessarily on opposite sides of a shared spectrum.
Ivie advised finding a publisher and an author you trust, before offering a word of advice to the assembled librarians:
"If something's a banned book, it's something you should probably have in your library."
---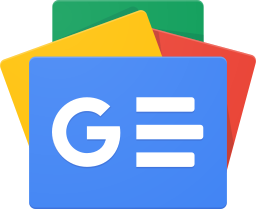 Stay up-to-date and support the site by following Bleeding Cool on Google News today!