NYCC: The Hard To Get Variants For Wytches, Enormous And Spread
Anthony Hammock writes for Bleeding Cool:
Exclusives convention covers are often a great bonus for fans of a beloved comic series. However, with the total cost of getting into conventions, travel, parking, they have also become a way for con goers to help recoup the money that they kicked out to go. Most convention exclusives went fast on Thursday, the first day of the con. Image Comics popular new Scott Snyder book, Wytches, sold out their Thursday allotment of 125 copies within minutes. Wytches New York Comic Con variant is limited to 500 copies.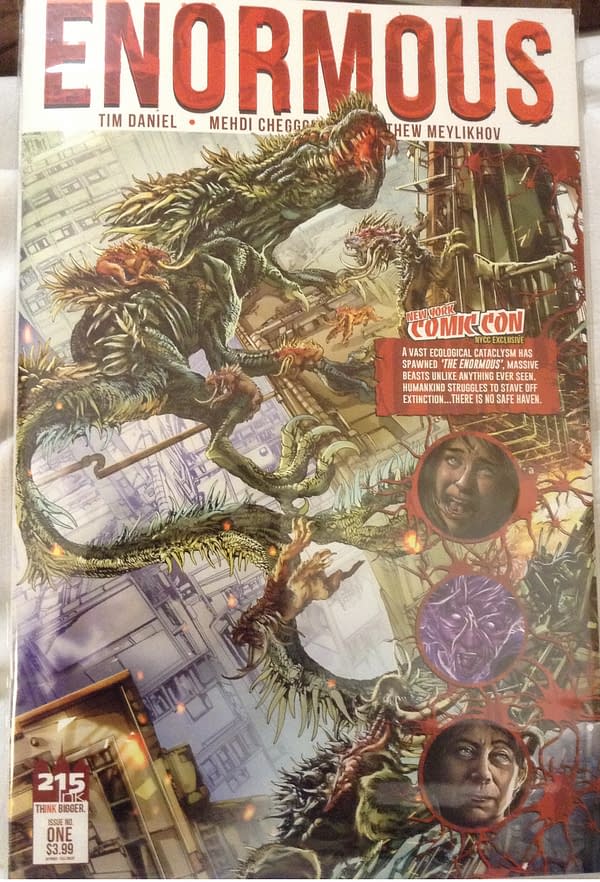 Another extremely popular variant, Enormous #1, which was limited to 250 copies, also sold out quickly. Unlike other stands, 215Ink, the publisher of Enormous, were selling all of their variants for 2 for $5. 215Ink was also selling every issue of Enormous for the price of 2 for $5. They had on hand copies of issue #4 which has been delayed several times from Diamond Comics Distributors.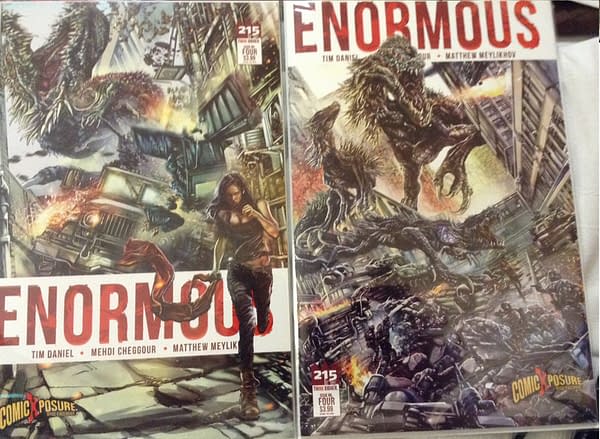 Comic Xposure had two variants on hand for Enormous #4. The two covers went extremely fast. The owner of the store stated that their shipment was delayed and they only had half of the books on hand.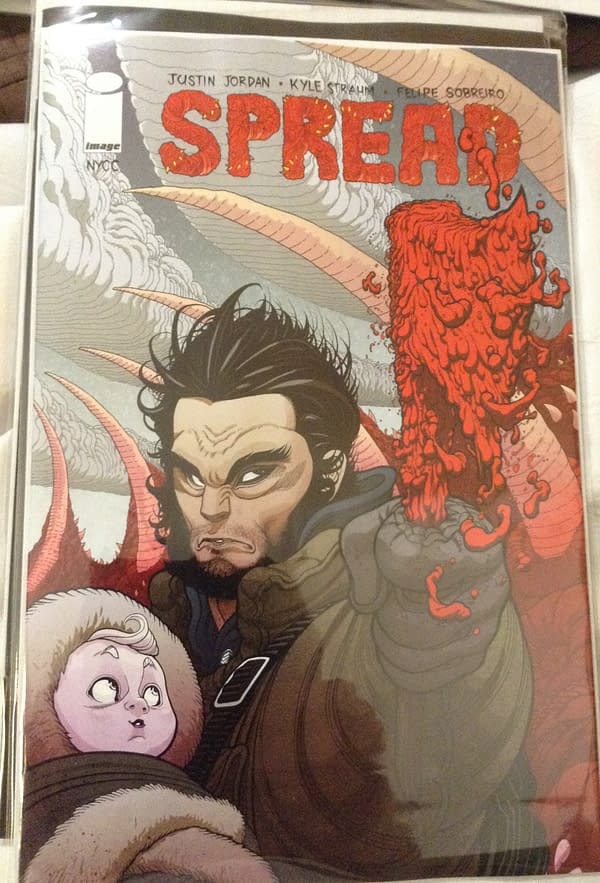 Kyle Stram had a popular Convention Exclusive on hand for his popular book Spread. The New York Comic Con Variant was selling briskly, but he still had copies at the end of the day. I would not expect them to last as they feature special cover art by Tradd Moore of Luther Strode and Ghost Rider fame.
Anthony Hammock is a collector and writes the comic book blog comicsheatingup.net