Of Mice And Gods – The Ritual Slaughter Of Gorge Mastromas "Are you happy?"
"Yes."
"Give it time."
Last year, Bleeding Cool wrote quite a bit about TV drama Utopia, by Dennis Kelly. In which we met people who acted with impunity and lack of care or indeed morality, in the knowledge they could do anything they wished. They just had to take it, and everything would be taken care of. Their lies would be believed. And anyone else who stood in their way would be squashed. It was a subtext that there are gods who walk amongst men and normal people just can't cope, can't look into their faces without losing sanity and have no mental way of coping with their very existence. At least not initially. Because, with repeated exposure, they learn and change and become what they could not, would not have ever wanted to be.
In his new play, opening at The Royal Court in London, The Ritual Slaughter Of Gorge Mastromas, directed by Vicky Featherstone, that subtext is made very literal text. In that one character, a management consultant played by Pippa Haywood espouses that very truth to the eponoymous Gorge, that all one needs to be one of the powerful is the desire to take, the willingness to lie and the ability not to care. Here's the offer, in which she creates her own nemesis.
[youtube]http://www.youtube.com/watch?v=Xwc2WCeXmzQ[/youtube]
It's all very Greek, we have gods among us, we have the humans, so very different and yet there is a journey that can be taken, from one to the other and aprice that must be paid.
And we know Gorge, not through seeing him on stage but of his life story told to us by the narrators, a semi-Greek chorus who tell his tale in childhood detail, we know he is a good man because we are told of the good things he has done and how he has suffered for it. And we are asked… Is it goodness or cowardice? Again and again. So much so that at one point is is written in large letters on the back wall
And with that, the chance to become one of the gods. To take, to lie, to betray, to not care – or at least go through the kind of experiences that make you unable to care.
The format of the play is equally interesting, we meet the entire cast at the beginning, playing the narrators, telling the story of Gorge between them, sat on chairs at the front of the stage, responding to each other, stepping on each other, a gestalt. They will appear throughout the play, interrupting scenes, whoever is not on stage is one of the narrators, they will jump in and tell us what is happening inside the character's heads, what has happened in the past, what will happen in the future, giving us the audience the omniscience usually only afforded to a reader of a novel, or a comic. And they do so, occasionally squabbling among themselves, drawing us closer into the character's lives. So at the beginning, we get his family, his schooldays, his love life, the choices he makes and the consequences. We don't know who is Gorge, if we will even meet Gorge, and when the first dramatic scene begins, an office that smoothly moves from the back of the stage to the front, its oppressive, it's dramatic and uses the three dimensions of a stage better than any pretender to the dimensions that involve a flat screen and stupid glasses. We see the same again with a hotel room, the walls, ceiling and floor, fixed, affording us a window – and making us into the Greek Gods as observers – while our representatives on Earth keep us up to date.
It's worth mentioning that the play is also very funny. Amidst all these broad brushstrokes of people and power and the terrible things one person will to to another's mind, if they simply do not care, is the man who also brought us BBC3 sitcom Pulling. He's exceptional at writing the kind of line that lets the audience fill in the rest, it flatters us, it makes us his accomplices as we fill in all the blanks. "You insulted the CEO's disabled wife." "That… backfired." It gets a laugh, until we realise that it is a lie. Nothing backfired. All part of Gorge's plan.
The transformation of Tom Brooke as Gorge on stage is remarkable, no makeup is needed from changing a young innocent underling to a Citizen Kane monstrosity. Brooke's fourth play for Kelly, so much hangs on his being convincing in that later role, and his journey from goodness and cowardice to amorality and bravery. But with just the gait, the hanging face and jaw, the narrowing of eyes, and you see the years of being a god and doing the things that come naturally have on the screaming soul inside.
Other stand outs include Alan Williams, as a small bladdered businessman, cracking under the strain, and whose other role as narrator sees him cracking under that strain as well. Pippa Haywood's smiling God Amongst Men is throughly convincing, as is her fall, and her narrative enthusiasm is infectious. And Jonathan McGuinness as the wastrel relative after both revenge and a turkey sandwich – and the reaction he elicits when we realise he will get neither.
A business graph appears on stage in the background, in a number of forms, one that rises, then falls, then falls below the graph line. It illustrates business, but also the goodness and/or cowardice of Gorge. It may also accidentally represent the play – it does taper towards the end as plot contrivance seems to suddenly matter more than the big issues of people and power. Suddenly things become a bit too obvious, a murder here, an anarchist challenge there, they strangely seem to obvious a way to show Gorge's nature than when the narrators spoke directly towards us. However, this is only relative, the moments with the motor bike spare part that speak not only to Gorge's original pre-sexual innocence as a young man, how he prefers machines to people but also how that condemns him with a truly evil act, is stark and memorable. Equally his final confrontation with his past convinces us of the consequences of Gorge's actions – and shows us how little he cares – or rather will allow himself to care.
It's a thrilling play that uses the form so well, a traditional play in many ways but one that uses extremes of experimental theatre to break the story up – even if some of those experiments date back two and a half thousand years. It suits the smaller size of the Royal Court Theatre – a larger stage and audience may demand a new direction.
Although a larger theatre might allow you a more authentic experience, if you literally sit in the gods…
The Ritual Slaughter Of Gorge Mastromas is currently playing at the Royal Court Theatre, London until 19th October.
---
---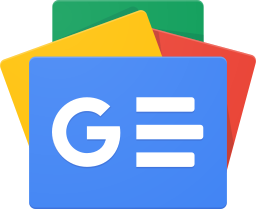 Stay up-to-date and support the site by following Bleeding Cool on Google News today!