Ollie's Bargain Outlet is a discount store with 268 locations in the USA across 20 states. They deal in surplus merchandise obtained from various retailers, suppliers, or manufacturers throughout the country, whether in the form of closeouts, bankruptcy sales, or other similar means of buying the stock at below wholesale costs. Well, as of this week, that also appears to include someone who had a lot of DC Comics stock — with graphic novels and collections from $1.99 each.
As their ad says, they bought "19 truckloads" of comic collections, HCs and TPBs, and are charging between $1.99 and $12.99 — that'll be the omnibuses, no doubt.
Worth popping in to have a look? Thanks to Little Bleeder crimsonmonkey, who took this photograph: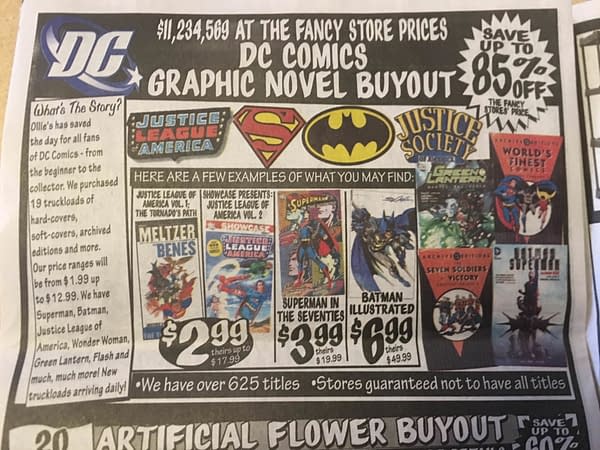 Enjoyed this article? Share it!