Domino: Hotshots is the continuation of Gail Simone and David Baldeon's Domino series, except in the form of a mini-series, and with a couple of extra female asskickers added for good measure. And the new mini-series kicked off with a bang in its first issue when the team battled a scientist apparently infected with some kind of celestial virus and made it out unharmed.
Well, mostly unharmed. Outlaw, after delivering a trademark punch to the face, seemed to end up with a little bit of the infection herself, though her teammates aren't yet aware of it.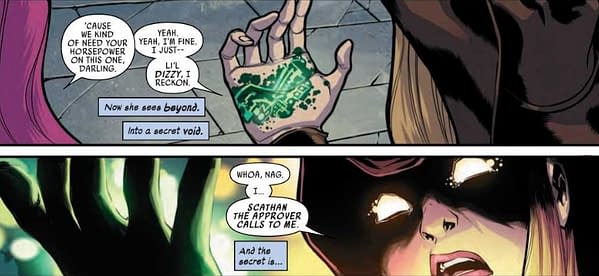 But this is no ordinary virus. The infection seems to be making Outlaw at one with the universe, which is a pretty major power upgrade even for the already powerful mutant.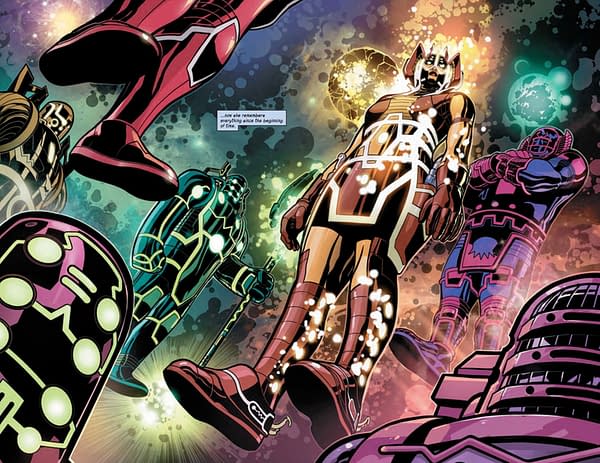 It's enough to make Deadpool stop trying to kill the Hotshots and express his concern.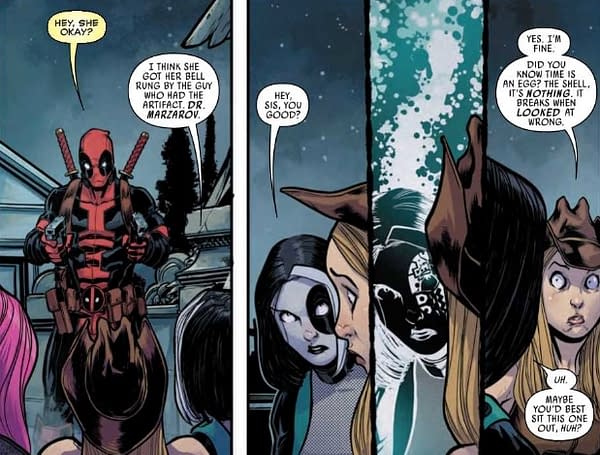 Wait, you're going after someone with the power of a Celestial and you want to leave your newly most-powerful mutant on the bench? That doesn't sound like a good idea, Domino.
Domino: Hotshots #2 hits stores next Wednesday.
Domino: Hotshots #2 (of 5)
(W) Gail Simone (A) David Baldeon (CA) R. B. Silva, D'Armata, Frank
NOW WITH 100% MORE DEADPOOL!
• Six undercover, highly trained, armed-to-teeth women are hunting a device from space that changes life as we know it… wait, who invited Wade?!
Rated T+
In Shops: Apr 03, 2019
SRP: $3.99
Enjoyed this article? Share it!