Paradise Villas, a New Graphic Novel from Painter Salman Toor
Paradise Villas is a new YA graphic novel by painter Salman Toor and co-writer Alexandra Atiya. A coming-of-age story that follows 14-year-old aspiring artist Ozzy and explores issues of queerness and class while bringing its setting of Lahore, Pakistan to life. They have been working on the project since at least 2015.
Salman Toor is best known as an oil painter and is known for small-scale figurative works that combine academic technique and a quick, sketch-like style. The Whitney Museum Of American Art states that "Toor offers intimate views into the imagined lives of young, queer Brown men residing between New York City and South Asia. Recurring color palettes and references to art history heighten the emotional impact of Toor's paintings and add a fantastical element to his narratives drawn from lived experience. Lush interior scenes depict friends dancing, binge-watching television shows, playing with puppies, and gazing into their smartphones. In these idealistic settings, Toor's figures are freed from the impositions placed upon them by the outside world. In contrast, his more muted tableaus highlight moments of passivity to convey nostalgia or alienation. One painting features a forlorn man whose possessions are on display for the scrutiny of airport security officers; another renders unspoken tensions around a family dinner table palpable. Taken as a whole, Toor's paintings consider vulnerability within contemporary public and private life and the notion of community in the context of queer, diasporic identity."
Examples of Paradise Villas work he has posted online over the years suggests a varied approach.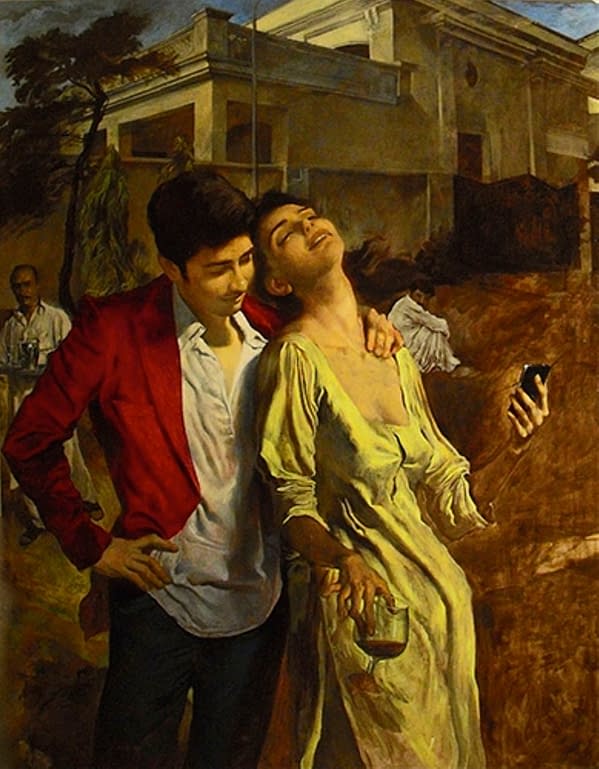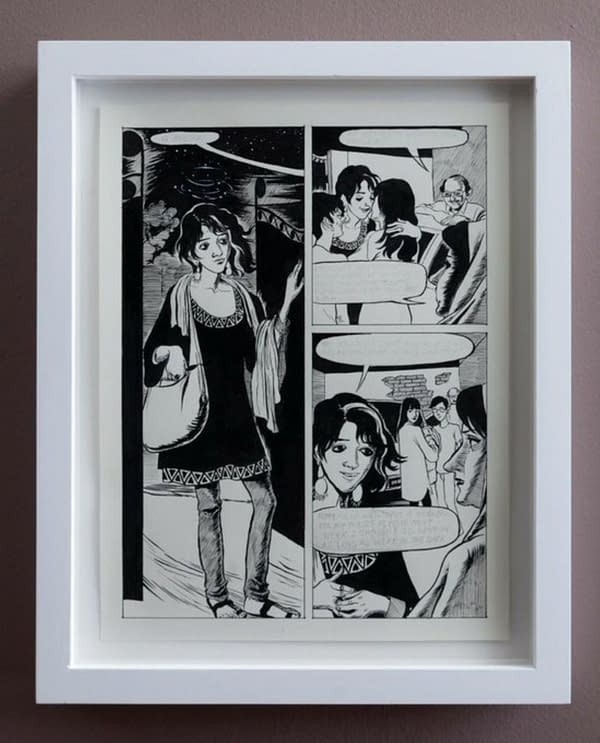 Arthur Levine at Levine Querido bought Paradise Villas for publication in the spring 2023. Their agent Anjali Singh at Ayesha Pande Literary negotiated the deal for world rights excluding India.
Founded in 2019 by Arthur A. Levine, Levine Querido is an independent publisher of children's books which seeks out the writing and artwork of "exceptionally talented creators, with a distinct focus on building a platform for previously underrepresented voices."