It's no secret that a number of comic book publishers are a little late in paying creators right now. You get a spate every few years or so. So I thought I'd do an audit on anyone I'd heard issues about. For the next few days, I will try and approach publishers and their creators individually. No man is an island, and no comics publisher stands out. But we begin with AfterShock Comics.
Launched in 2015, AfterShock is described as a "hybrid comic book company combining the creative edge of an independent comic book publisher with the strengths and experience of a traditional powerhouse." AfterShock was co-founded by Joe Pruett, editor of the anthology Negative Burn, Mike Marts, former X-Men executive editor and Batman group editor, alongside Lee Kramer, Jon Kramer, and Michael Richter.
The company specialises in publishing creator-owned work and appears to look to multi-media adaptation as a long term strategy for their publishing plans. They have included a number of very high profile names, including Cullen Bunn, Warren Ellis, Garth Ennis, Marguerite Bennett, Donny Cates, Jimmy Palmiotti, Amanda Conner, Paul Jenkins and more. This lineup got them the New Publisher of the Year Diamond Gem Award in 2017.
Of late I have been hearing that a number of comics creators at AfterShock have been experiencing rather significant payment delays.
I talked to a number of comics creators on the promise of anonymity, though some chose to dismiss that. Such as John Layman who created Eleanor & The Egret with Sam Kieth for AfterShock who told me "I haven't had any problems with Aftershock, payment or otherwise."
But there seems to be a divide between those with early projects at AfterShock who had an experience closer to Layman's and more recent creators who have brought projects to the publishers.
From the latter, I mostly heard that, yes there are issues, big issues, with payments – but also that seems to be true of many publishers right now. AfterShock does not stick out in that regard. Some told me they have always been paid late by AfterShock. That there is no accounting to speak of at the publisher and so they have never received royalties and for some that promises of payments have been made for months without anything coming to fruition.
But, this is not a universal experience. One newcomer told me that AfterShock was the best publisher they'd ever worked with and they had no payment or contractual issues at all.
Ah, yes, contractual issues. Because I was told creators had discovered by surprise that their contract AfterShock extended further that their work for the company, and meant that AfterShock represented their other creator-owned work for multi-media purposes.
Aaron Marion, AfterShock Comics PR told Bleeding Cool that "If there are ever payment concerns, we handle them case-by-case with the creators, as any publishing company would. And our contracts and any media-related growth are limited to those single projects only. The one exception is our separate agreement with Donny Cates to handle his back catalog, including God's Country, for media representation." They also told me that creators are paid royalties once agreed upon thresholds have been met – but that means books have to go into profit first. And they wanted to affirm that there are absolutely no agreements, except what's already been mentioned, where AfterShock represents the media rights on anything but the individual books AfterShock has financed. Donny Cates did not reply to e-mails but his comic published by Image Comics, with Geoff Shaw and represented by AfterShock, is called God Country.
It's very advisable for anyone to read their contracts thoroughly of course. And businesses often hit issues of cash flow, and right now there's a lot of that around. But it is also advisable not to over-promise, to keep creators up to date and, yes, provide paperwork – and be seen to provide paperwork.
More to come from other publishers… and feel free to contact richjohnston@bleedingcool.com if you have your own stories to share. On or off the record.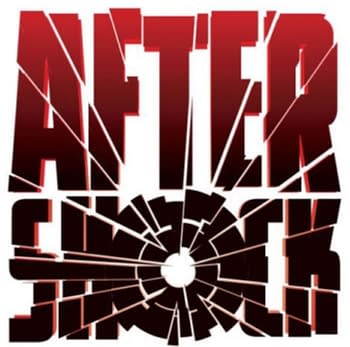 Enjoyed this article? Share it!