Peter S Beagle Sues Connor Cochran Alleging Elder Fraud, Family Respond And Cochran To File Counterclaim In 2014, Last year, Bleeding Cool ran an article (and a follow-up) detailing charges made by an anonymous website FansAgainstFraud.com against Connor Cochran and his company Conlan Press regarding the promised work of the fantasy author Peter S Beagle, whom he represents, alleging fraud, theft, mistreating customers and employees and, ultimately, Peter S Beagle himself.
Cochran rejected these charges wholeheartedly and launched a suit against the person he believed responsible for the site, Patrick Lake, stating that Patrick had forged Connor's signature on a bookselling contract between the two of them regarding Peter S Beagle's work. Patrick countersued Cochran for defamation over breach of the contract.
It was quite the thing. But last week it took another twist.
Peter S Beagle's lawyer Kathleen Hunt contacted Bleeding Cool to tell us that Beagle has now sued Connor Cochran, alleging fraud and elder abuse. The allegations include that Cochran tricked Beagle into handing over rights to his work, has been overworked, has been defamed over his mental competence, and has withheld income keeping him in poverty. Specifically, the creation of a sham corporation to take a controlling share of Beagle's intellectual rights away from him, which was then mismanaged, exposing Beagle to tax legislation he was unaware of. Arranging a punishing touring schedule without breaks, without hotel rooms after appearances, forcing Beagle to rely on the hospitality of fans. And emailing friends, fans and family, these messages which is alleged to have stymied multi-media deals over Beagle's work due to his perceived mental conditions and harmed his relationship with family members. That Cochran was claiming that he was the real author of much work that Beagle was unable to complete. And once he was aware that Beagle was looking into legal action against him, cancelled a promotional world tour for The Last Unicorn animation. In total they are naming damages worth at least $52 million with more to be ascertained at trial.
This was made public at the same time that Conlan Press was running a fundraiser to benefit Peter Beagle's bookstore Rickert & Beagle Books in Pittsburgh. It seemed quite the dichotomy. Hunt posted details of the suit to that Facebook thread, though they were deleted and she was banned from the site.
In response to the suit, Connor Cochran and members of Beagle's family have issued the following statement.
Earlier this year, we became aware that author Peter S. Beagle's medical condition and personal circumstances were deteriorating. He had forgotten many key facts and people, and was filling in the blanks with things that never happened. His condition made him exceptionally vulnerable to undue influence by individuals who did not have Peter's interests at heart, but instead sought an immediate windfall for themselves.

Unfortunately, these people have induced Peter to file a frivolous, self-contradictory lawsuit based upon false understandings and credulousness. The lawsuit sabotages everything that Avicenna, Conlan Press, Connor Cochran, and many others have labored to build for Peter for the past decade and a half. Making things worse, the lawyer who filed the lawsuit has chosen to broadcast its frivolous claims through social media and the press, rather than trust that her case will succeed in court.

Peter's children Victoria, Dan, and Kalisa have been concerned with their father's situation for some time, and because of this lawsuit are now taking action. They intend to take control of Peter's legal and medical affairs, put these false accusations to rest, and get their father the support and help he needs. They believe in, and will continue to partner with, Avicenna and Conlan Press to benefit Peter and his legacy. If Peter can no longer recognize or act in his own interests, his children will step up to do that for him.

We ask that everyone respect the family's privacy. There will undoubtedly be inflammatory postings, stories, and rumors concerning this situation…that's the internet. Please keep in mind that this frivolous lawsuit does not reflect reality and that it will be resolved in a court of law where the truth will out. Until then, anything you see in social media and in other public statements about this matter is not reliable, as it will be coming from people who are either uninformed or seeking to exploit the situation for their own benefit.

Victoria Knox
Kalisa Beagle
Dan Beagle
Connor Cochran (President of Avicenna Development Corporation and Conlan Press, Inc.)
Cohran is launching a counter claim, much of which will be directed at the procedures taken by Peter's lawyer, Kathleen Hunt. Hunt contacted Bleeding Cool for a second time now stating that she didn't want publicity for the suit any more, fearing that it might affect negotiation for the Last Unicorn movie, but it wit everyone making public declarations, it seemed a little late for that…
---
---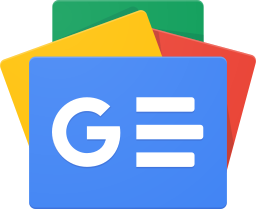 Stay up-to-date and support the site by following Bleeding Cool on Google News today!