Pink Slips On All Funko And Diamond Comics And Toys At Hastings Today
This is the Wichita Falls, Texas branch of entertainment store Hastings. This was the first to make the expansion into comics and collectibles back in 2009. And this is where it seems to end, as the company goes into Chapter 11 bankruptcy protection. See all those pink slips everywhere?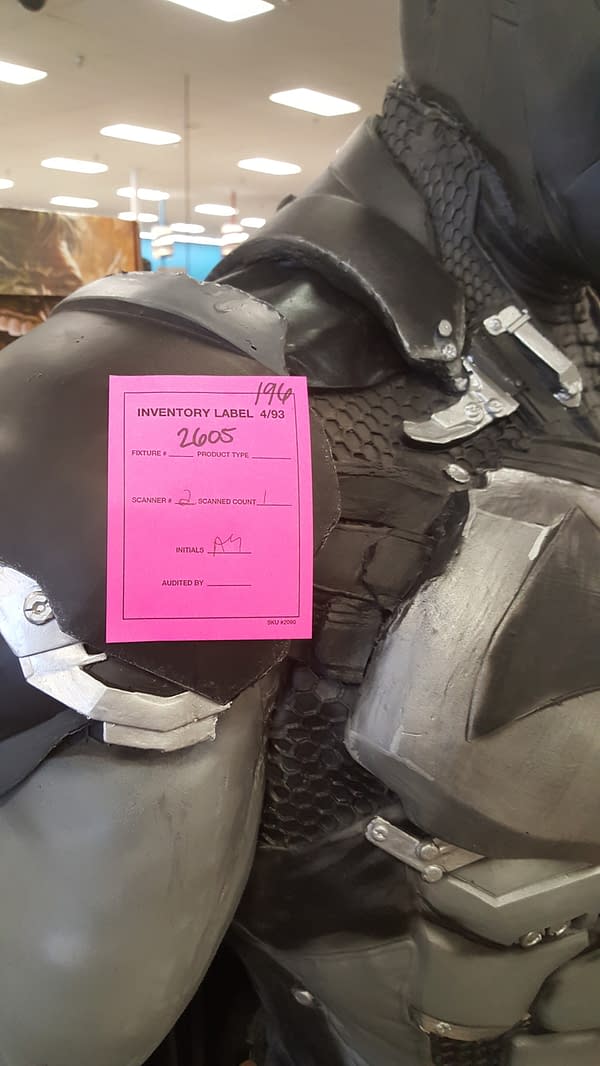 Today, Hastings has ordered their staff to take inventory of all Diamond and Funko stock. The store is riddled with these pink labels. The Great pop Purge of 2016 is coming…
So, yes, Hastings did get two weeks of comics,though seemingly a decreased amount. And, yes, it included the retailer exclusive variant covers of Batman #1 and Han Solo #1.