PiQ Welcomes Hello Kitty And 99 Friends To Grand Central
by Ale Bodden and Ray Flook
The celebration of all things Hello Kitty continued-on this past Saturday, April 16th, with the premiere unveiling of and opening reception for Hello Kitty & 99 Friends, presented by PiQ at their Grand Central Station location in New York City. Running from Saturday through May 14th, the show features artwork inspired by the entire cast of Sanrio characters (in both 2D and 3D format) and spotlights works from over 100 artists, including: Simone Legno, Sara Richard, Camilla D'Errico, Sugar Fueled, Seulgie, Josh Mayhem, Zard Apuya and Simona Candini. Perhaps the brightest and most inspirational artistic aspect of the exhibition is that with so many artists, you're treated to a vast array of bold and daring visions. If you live in NYC (or a close commute to it), and you consider yourself a fan of Sanrio, Hello Kitty, street art, design, or a number of other things then definitely treat yourself to the experience: .
Ale Bodden and Ray Flook have written for Bleeding Cool since October 2013; and you can follow them on Twitter: @nerdy_faery and @oldmangeek88; on Instagram: @nerdyfaery and @oldmangeek; and at their website: www.oldmangeek88.com.
---
---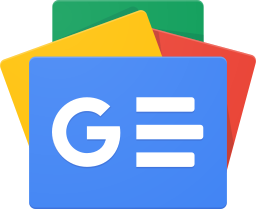 Stay up-to-date and support the site by following Bleeding Cool on Google News today!