Writer Tom Taylor has revealed a new variant cover for DCeased #2 on Twitter, the first in a line of horror movie poster homage variants and featuring Poison Ivy in the role of Nancy from the iconic movie poster for A Nightmare in Elm Street. DCeased is a comic which sees a virus infect 600 million people on Earth, including, it seems, some of DC Comics' heroes and villains. The first issue is set to hit stores on May 1st, with final orders due next week.
Happy to announce @DCComics are doing horror movie variant covers for #DCeased!
Here's your first look at one of my favorites by Yasmine Putri.
"If Ivy doesn't wake up screaming she won't wake up at all."
Our first issue hits stores on May 1! pic.twitter.com/NGgzAUQa36

— Tom Taylor (@TomTaylorMade) April 3, 2019
As for poor Poison Ivy, she still isn't through being put through the wringer in Heroes in Crisis, and now she'll apparently be made to suffer more in DCeased. When will it end?!
Well, Taylor does offer some hope:
I do think Ivy fans could be happy with this series…

— Tom Taylor (@TomTaylorMade) April 3, 2019
DCeased #1
(W) Tom Taylor (A) Trevor Hairsine, James Harren, Stefano Guadiano (CA) Greg Capullo
"I looked, and there before me was a pale horse! Its rider was Death, and Hades was following close behind him."-Revelation 6:8
A mysterious techno-virus has been released on Earth, infecting 600 million people and turning them instantly into violent, monstrous engines of destruction.
The heroes of the DCU are caught completely unprepared for a pandemic of this magnitude and struggle to save their loved ones first…but what happens to the World's Greatest Heroes if the world ends?
New York Times best-selling writer Tom Taylor (INJUSTICE) returns with a terrifying new tale and is joined by artists Trevor Hairsine (LEGENDS OF THE DARK KNIGHT) and Stefano Gaudiano (The Walking Dead).
In Shops: May 01, 2019
Final Orders Due: Apr 08, 2019
SRP: $3.99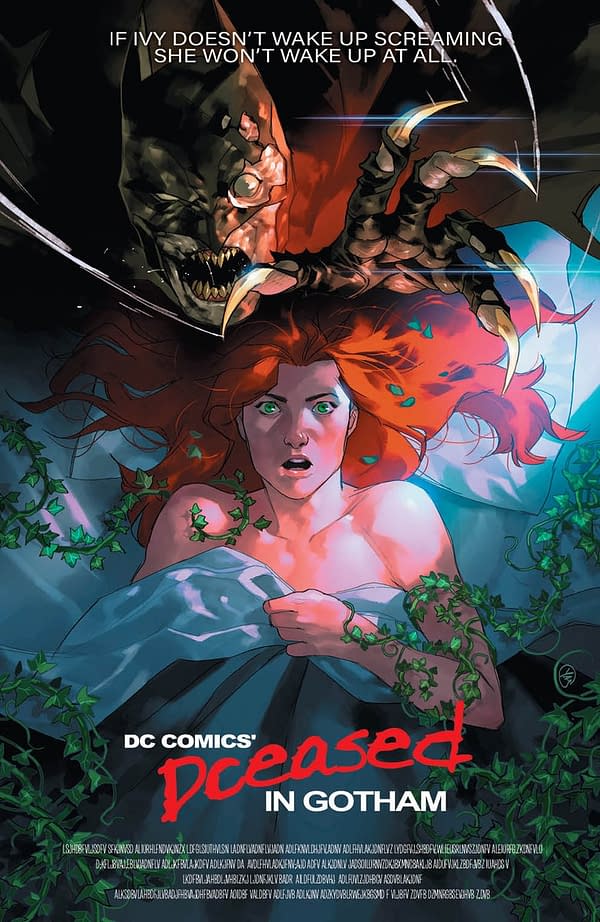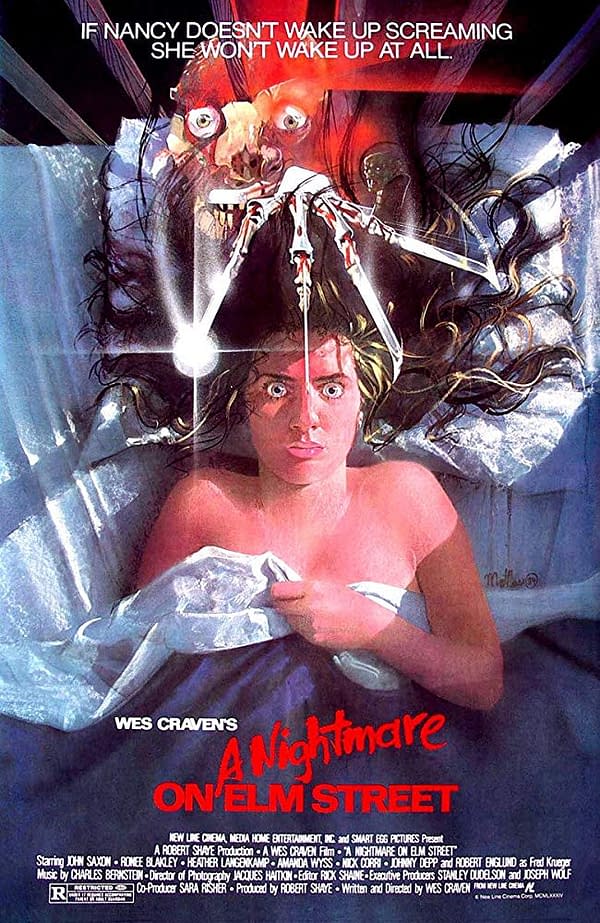 Enjoyed this article? Share it!