Pop Culture Hounding Gabriel Hardman
[audio:http://popculturehound.net/podpress_trac/web/1868/0/PCHPodcastEpisode40.mp3]
by Chris Thompson
There's a trifecta of great titles for Taylor & I to look at this week, plus one very special mention. First up, we keep ourselves occupied with Occupy Comics #1 from fledgling publisher Black Mask Studios. Then we take a look Mike Garley & Martin Simmonds' Eponymous #1, which debuted as part of the recent VS Comics Anthology.
From there we turn our attention to the first issue of Gabriel Hardman's solo effort Kinski from Monkeybrain Comics. Gabriel & I discuss the art of storyboarding, how the collaborative process differs, applying the 180-degree rule, and what themes can be explored in the relationship between a man and his dog. It's a fascinating glimpse into the life of a creator equally at home behind the drawing board or on the film set.
If that's not enough we also take a quick peek at Michael May & Jason Copland's Kill All Monsters webcomic which was successfully funded for a print edition on Kickstarter last week. Kaiju monsters and giant mech-suits … What more could you want?
To get in touch, send feedback or submit projects for consideration, please email reviews@popculturehound.com. And if you missed last week's episode (or any others) you can find them right here or subscribe via iTunes.
Chris Thompson Twitter: @popculturehound
Taylor Lilley Twitter: @capelessT
Orbital Comics' website: www.orbitalcomics.com
Gabriel Hardman's Twitter: @gabrielhardman
Gabriel Hardman's website: www.gabrielhardman.com
And you can read Kill All Monsters for yourself, right here:
review2akill.com/2010/11/19/kill-all-monsters
And have you voted in the Bleeding Cool Fan Awards? Only a few days left…
---
---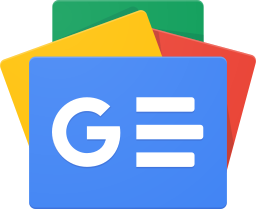 Stay up-to-date and support the site by following Bleeding Cool on Google News today!