Image Comics is translating the Angoulême Award-winning graphic novel Gunning for Ramirez by Nicolas Petrimaux into English for the first time, for publication in September. It also won the Canal BD Award for best publication and Best Series BD Gest Award 2018.
What if the deadliest assassin in all of Mexico, a man with dozens of kills to his name, was actually a vacuum repairman in Arizona?

Set in Falcon City, Arizona, Gunning for Ramirez follows Jacques Ramirez, a man who works at Robotop, the leading home appliance company in the Southwest United States. Jacques is efficient, thorough, and discreet. That last one is easy: he's also mute. But everything changes when two members of one of Paso del Rio's largest drug cartels stumble upon Jacques and believe him to be the deadly hitman who betrayed them in the past: the ruthless Ramirez.

Could it be that the cartel's legendary clean-up man is really a legendary vacuum cleaner expert? Now that they've found him, the men of the cartel will do everything they can to kill this traitor.

Petrimaux's Gunning for Ramirez presents a tribute to the action thrillers of the 1980s and '90s—a brutal narrative with never a dull moment. This story is perfect for fans of Friedkin's To Live and Die in L.A., Tarantino's Pulp Fiction, or Rodriguez's Mexico Trilogy.
Nicolas Petrimaux, alias Nicolab, is a screenwriter, cartoonist, colourist of comics and concept designer and has worked for video game and postproduction studios like Visiware, Wizarbox, Dontnod Entertainment, He-Saw, Arkane Studios, SPARX-FX, Wizz, Ubisoft, he multiplies experiences by perfecting himself in various fields: storyboard, concept design, production.
Gunning for Ramirez by Nicolas Petrimaux will be available in comic book stores on Wednesday, September 30th and in bookstores on Tuesday, October 6th. Here's a look ahead.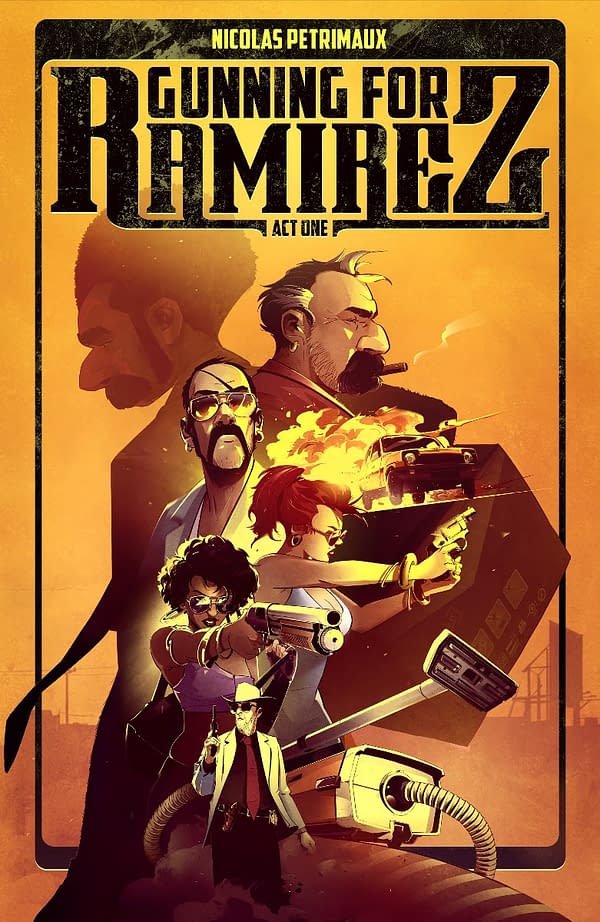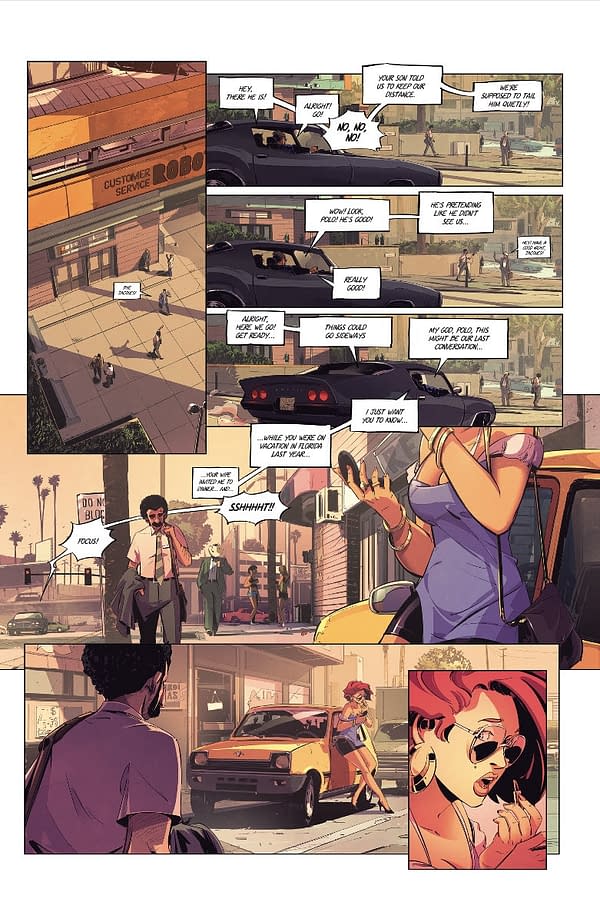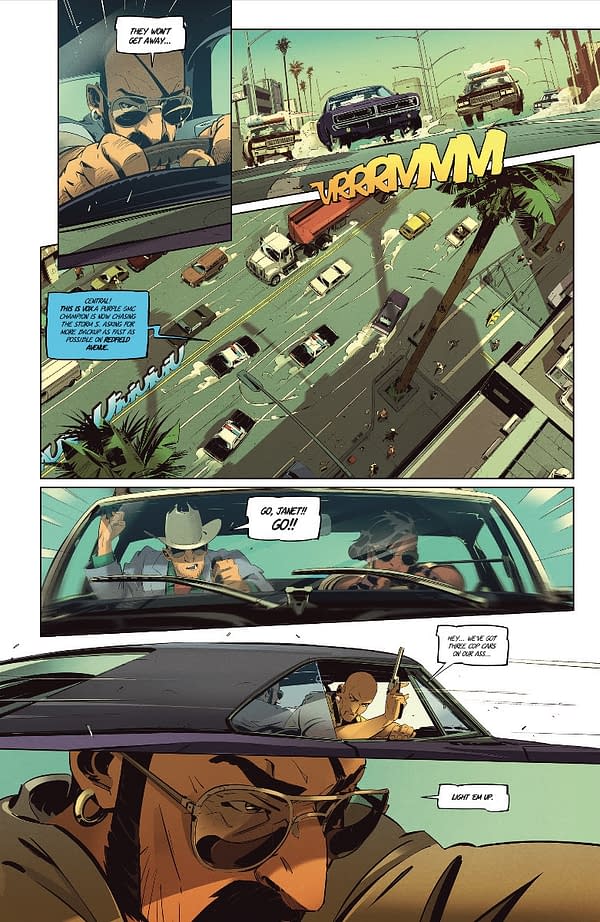 Enjoyed this article? Share it!