Printwatch: Saga, Sins Of Sinister, Wakanda & One-Minute War Get More
A Printwatch gathering of second printings from Marvel, Image Comics and DC Comics, including Saga, Sins Of Sinister, Wakanda, Blade: Bloodline, World's Finest, Scarlet Witch, Silver Surfer, Miles Morales, Dark Web, Amazing Spider-Man and Flash One Minute War
---
Printwatch: Saga #61 by Brian K Vaughan and Fiona Staples gets a second printing from Image Comics, a rarity for that comic, out on the 1st of March. No public cover yet.
PrintWatch: Marvel Comics has a brace of second printings for the 15th of March, including Amazing Spider-Man #18, Bloodline Daughter Of Blade #1, Dark Web Finale #1, Miles Morales Spider-Man #3, Scarlet Witch #2, Silver Surfer Ghost Light #1, Sins Of Sinister #1 and Wakanda #4. No public covers yet, aside from Wakanda #4 by Julian Shaw and Natacha Bustos.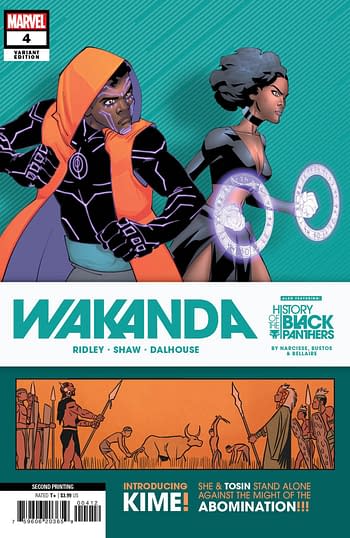 PrintWatch: Last month, music superstar Jack White made an unexpected cameo on a Batman/Superman: World's Finest #11 variant by Rob Jones, Emery Swirbalus, and David James Swanson – now, thanks to fan and collector demand, the cover returns for a second printing, available on the 28th of February, front and back.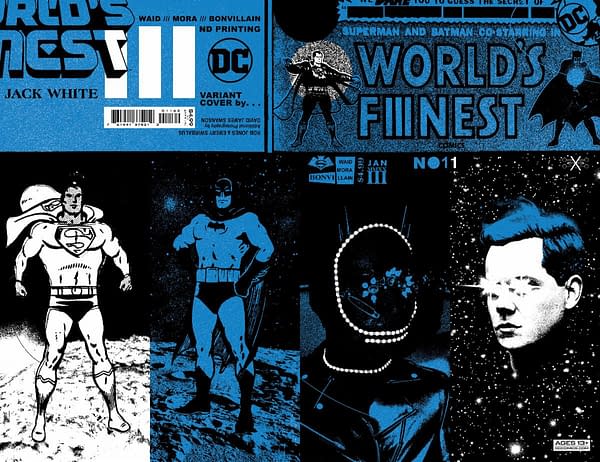 PrintWatch: The Flash One-Minute War: Start the Clock #1 is a rush-solicited perfect bound one-shot collecting January's sold-out The Flash #790 and The Flash #791, plus the forthcoming The Flash #792, all from Jeremy Adams and artist Roger Cruz for $5.99. Which works out as half the price of the original issues, with a cover by Roger Cruz, Wellington Dias, and Luis Guerrero, using interior artwork from The Flash #791 featuring Jay Garrick, Kid Flash, and Impulse. The Flash One-Minute War: Start the Clock #1 is on sale on the 7th of March.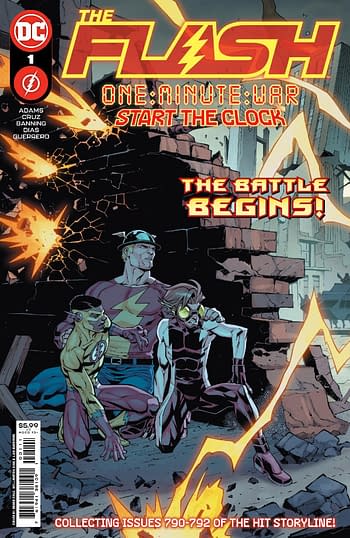 Printwatch: From previous Printwatches, we now have the recoloured Dan Mora cover to Action Comics #1051 second printing. in comics shops on the 28th of February, the same day as Action Comics #1052 first printing. And the second printing of Night Club #2 by Juanan Ramirez. And for Spawn Unwanted Violence #1 by Mike Del Mundo.