PrintWatch: Silver Coin #1 and Cult Of Dracula #1 Get Second Prints
PrintWatch: Silver Coin, the new horror anthology series drawn by Michael Walsh, with rotating writers, has sold out of the first issue written by Chip Zdarsky and has gone to a second printing from Image Comics. The second printing is planned for the 5th of May, while the second issue, written by Kelly Thompson is planned a week after, on the 12th of May.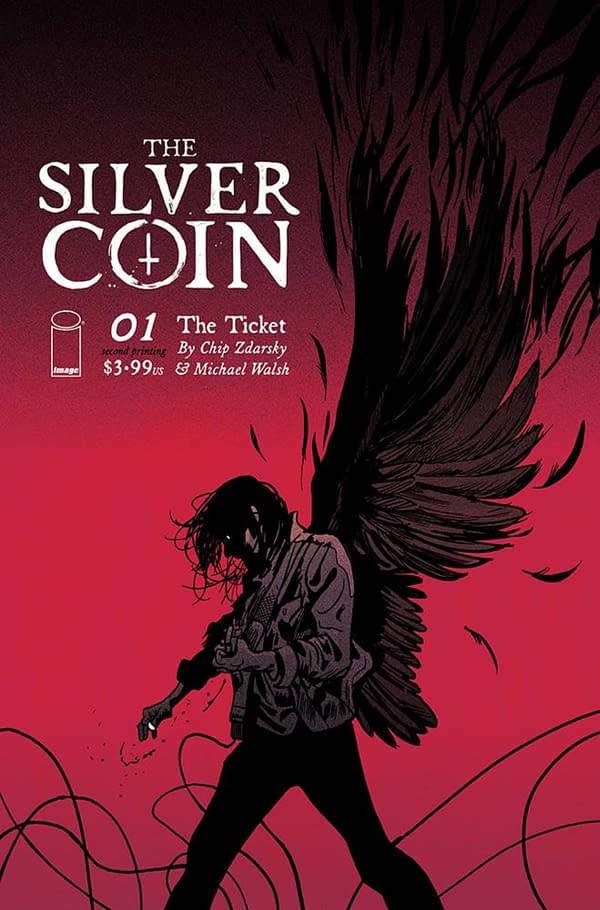 SILVER COIN #1 2ND PTG (MR)
IMAGE COMICS
FEB219272
(W) Chip Zdarsky (A/CA) Michael Walsh
Eisner-winning artist MICHAEL WALSH (Star Wars, Black Hammer/Justice League) teams with an all-star lineup of collaborators-CHIP ZDARSKY (STILLWATER), KELLY THOMPSON (Sabrina the Teenage Witch), ED BRISSON (Old Man Logan), and JEFF LEMIRE (GIDEON FALLS)-on a new horror anthology miniseries for mature readers. Each issue will tell a tale of terror in a shared supernatural world. The story starts in 1978 with a failing rock band whose fortune suddenly changes when they find the mysterious Silver Coin. Little do they know that fame comes with a cost, and a curse is always hungry. $3.99 FOC 4/12/2021 Ship Date 5/5/2021
PrintWatch: It is joined in this endeavour, by Cult of Dracula #1, by Rich Davis and Henry Martinez which has sold out at the distributor level and going to a second printing as well. The new cover is not yet available to view.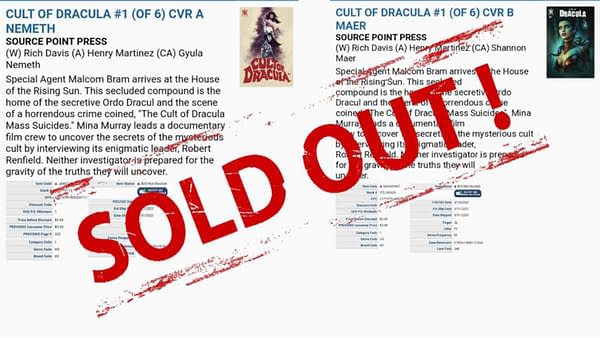 Source Point Press President Jacob Way added that the publisher is thrilled with the success of Cult of Dracula. Way attributes much of that success to the hard work creator Rich Davis put into building demand through a grass-roots network of fans and retail partners. "Rich has an unmatched work ethic. He never stops. He's gone through things in the last six months that would crush many people, but he just keeps producing. He's always building relationships with readers and retailers."
Cult of Dracula #2 is set to release to comic shops nationwide on April 28th, 2021.