Thanks to man-on-the-spot, Jonathan Sellers for this one. He's at the Batman Day event at Barnes & Noble at Union Square in New York, with Dan DiDio, James Tynion IV, Scott Snyder, Brad Walker and Peter Tomasi where he saw them announce the new Batman ongoing series team of James Tynion IV, Tony Daniel, Danni Miki and Tomeu Morey. But there was more to learn…
Including DC Comics intends to bring Nightwing back in 2020. Currently Dick Grayson is suffering from from amnesia after being shot in the head by the KGBeast, acting on orders from Bane. Creating a new identity for himself as Ric Grayson, the role of Nightwing has been taken on by several police officers, who he has recently been getting mixed up with. Ric Grayson no more?
More as we hear it. Keep an eye with this Batman Day tag for more Bleeding Cool coverage.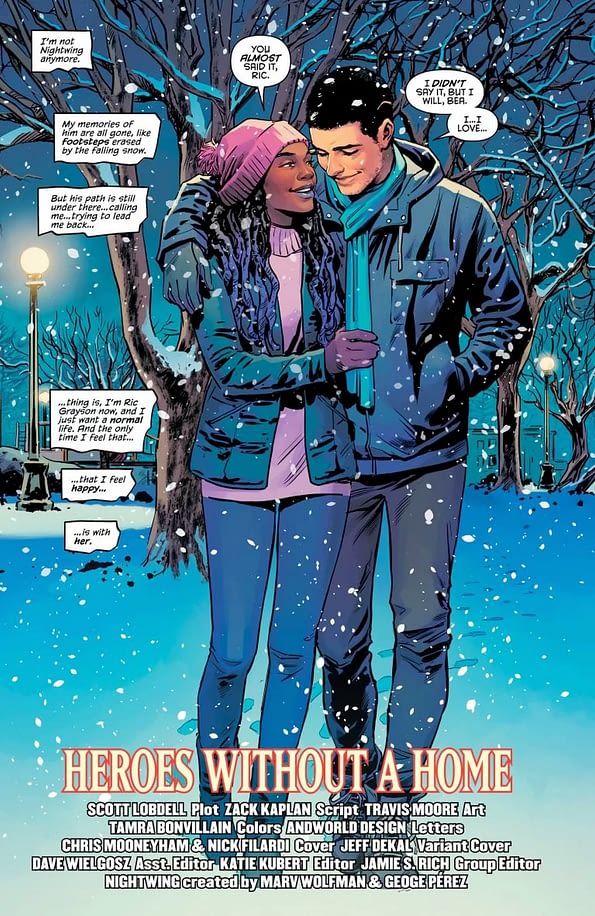 Enjoyed this article? Share it!